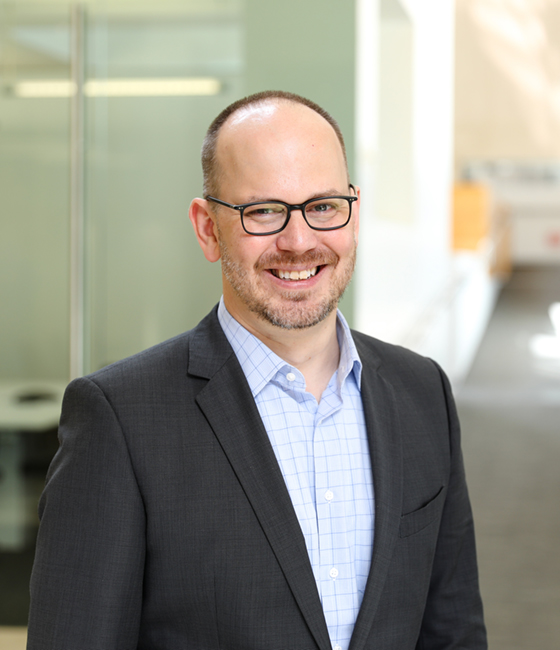 John Clegg
AIA, LEED AP
Principal / Design
Biography
Growing up, John Clegg lived in France for several years which led to an appreciation and respect for different cultures. He gained a broader world view that has proven to be important to his professional pursuits as an architect. This early exposure to places with historical significance helps him understand how his own projects can have a positive, and lasting, effect on their surroundings. Throughout his career, he has been recognized for a design approach based on in-depth understanding of cultural and contextual project components. His award-winning work includes many high-profile private and public sector projects, both domestic and international.

Known for bringing creativity to each project, John develops design solutions that respect client requirements, established budgets and schedules, and site environmental conditions. He sums up his personal approach to architectural design as follows: "I feel that it is necessary to find creative solutions that allow the client to stretch their vision, even those projects that have the tightest budgets."

One design challenge that John found memorable was the master plan for the ADNOC Petroleum Institute, located at the entrance to the island of Abu Dhabi. The vision evolved as John and his team investigated novel solutions that would create a landmark campus while integrating a mix of existing one-off buildings. They also had to understand the drastic changes to higher education that were taking place at the time within the United Arab Emirates to ensure the project would successfully serve the client's long-term needs.
John's portfolio of projects with Page includes a 270-room hotel and urban master plan in Accra, Ghana; a large, mixed-use development in Huizhou, China; multiple projects for Saudi Aramco in Saudi Arabia and the University of Texas at El Paso College of Health Sciences and School of Nursing. That project required exploration for new approaches to the campus' signature Bhutanese style architecture. He especially enjoyed how the building design integrated with the desert terrain to create adjacent outdoor spaces that enhanced student life.
With the successful completion of each project, John takes pride in being part of a team. "Architecture is a profession of many, not an individual," he says. "This is what drew me to the profession. Without successful collaboration with the client, design team, contractors, and future users, a new project will not be delivered on time, on budget, or make the end users happy with the final result once they occupy the space."
He "pays it forward" by teaching architectural theory and design studios at universities such as Boston Architectural College, the University of Houston, and Texas Tech University. In addition, John has served as an invited guest critic or lecturer at Carnegie Mellon University in Pittsburgh and Doha, Qatar, Harvard University, Northeastern University, Rice University, and the Rhode Island School of Design.
As an actively participating member of the American Institute of Architects (AIA), John has served as chair of AIA Houston's Design Award Committee and Urban Design Committtee. He then volunteered on the Membership Committee of the AIA's state component before rising to AIA Houston Chapter President. In addition, he is certified as a LEED Accredited Professional.
John holds a Master of Architecture in Urban Design from the Harvard University Graduate School of Design, as well as a Bachelor of Architecture and a Bachelor of Arts in architecture and art history from Rice University. In between professional degrees, John practiced architecture with Cesar Pelli & Associates, where he served on project teams for the iconic Petronas Towers in Kuala Lumpur, the Metro Dade Performing Arts Center Competition, and the Lippo Tower in Jakarta.
After graduating from Harvard, John worked as a designer for the Boston firm of Machado and Silvetti Associates, then for Hellmuth, Obata + Kassabaum, participating on design teams for both firms that produced numerous award-winning projects. He then returned to Texas and joined the Page office in Houston, where he continues to complete award-winning projects.
Away from the office, John's sense of design extends to his photography hobby, and his sense of humor extends beyond project challenges to parenting two teen daughters as well as two large Labradoodles with his wife, the Executive Director, Institute for Educational Policy Research and Evaluation at the University of Houston. After serving as a Faculty-in-Residence family and sharing their home with students for several years, John used his skills to remodel a house for them to call their own.
Representative Projects
Publications & News