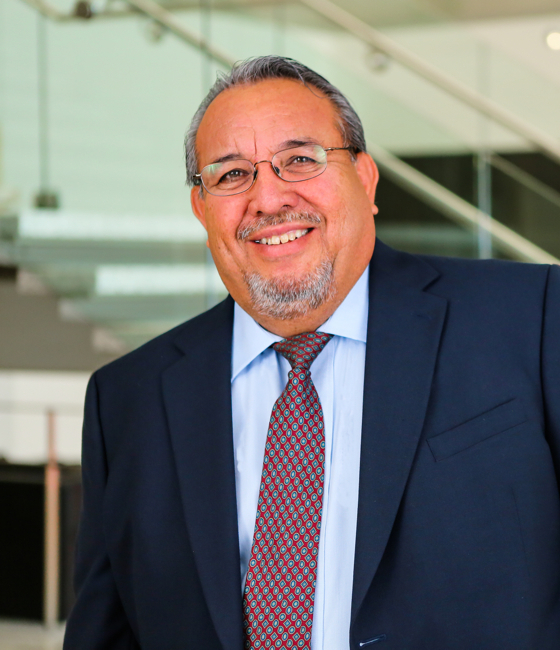 Jose (Joe) C. Cruz
Senior Associate / Construction Administrator
Biography
Joe Cruz was operating two franchise businesses when he received a phone call from one of Page's major clients. Joe had previously worked for the client, who needed help on the site of a large project just getting underway. He hit the ground running, saw the project through to its successful completion, and subsequently joined Page. Joe specializes in contract administration and has been involved with some of the firm's most technologically sophisticated projects, including large facilities for Texas Instruments.

Joe's boots-on-the-ground experience has garnered the respect of contractors and clients. Adept at keeping the project moving forward, he maintains open lines of communications 24/7 with all parties. "Commitment is a must in this field," he says, noting that all members of a project team must be able to count on each other.

Among his many projects for Texas Instruments in Dallas are an analytical services lab, the DMOS5 Phase II and DMOS6 semiconductor manufacturing facilities, and the Jack Kilby Research Center – East. Other projects in Texas for the same client include manufacturing facilities in Lewisville, Lubbock, and Temple.
In addition, Joe has participated in many key Page projects, including several facilities for Baylor Regional Medical Center at Plano. Constructed on a 29.4-acre site, the medical center complex comprises a 343,000-square-foot regional acute care hospital, a 191,000-square-foot medical office building, a six-level parking garage with space for 1,073 vehicles, and an 11,500-square-foot central energy plant.
Joe also worked on multiple facilities for TriQuint Semiconductor in Richardson, Texas, ranging from a microelectronics wafer fab research/production plant to research and development laboratories; a corporate headquarters for Encore Wire in McKinney, Texas; and the Department of Veterans Affairs Satellite Outpatient Clinic in Fort Worth.
A graduate of Taft High School, Joe worked for architect Richard S. Colley and engineer Gene Glass on designs for mechanical, electrical, plumbing, and fire protection systems for a wide range of projects.
Representative Projects
Publications & News