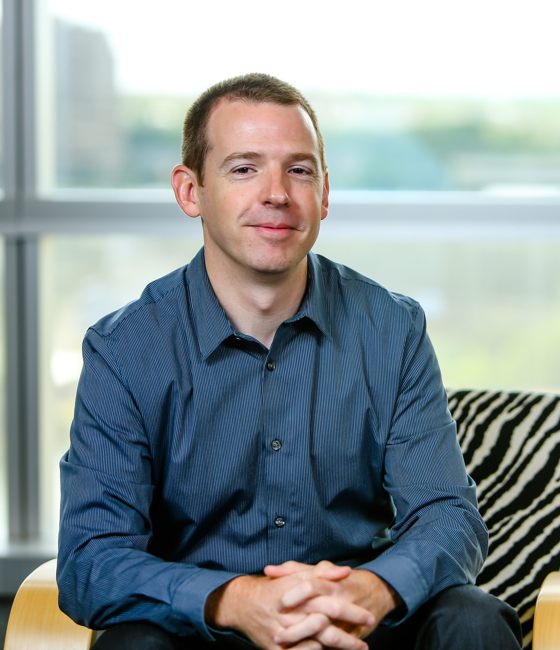 Joshua D. Coleman
AIA, LEED AP
Principal / Design
Biography
Throughout his career, Josh Coleman has sought to find innovative and creative design solutions for his clients that have subsequently won numerous awards. He believes successful delivery of design is found through research-fueled and intensely collaborative efforts with clients, consultants, and other members of the project and design team, including the skilled hands of the builders and contractors entrusted to materialize these solutions.

While striving for forward-thinking design, Josh also knows the importance of leadership in other areas, such as being at the forefront of construction technology and smart, cost-effective solutions. As he notes, "While there can be a tremendous amount of work involved to achieve excellence in both, you cannot separate or focus only on the Art or the Science of architecture. They are intimately related and one cannot thrive without the other. It's in this remarkable and profound intersection in our profession that buildings of the highest character and quality are to be found – and something that we [at Page] strive to achieve in all our work."
Josh's experience in multiple project types such as academic, civic, corporate/ commercial, healthcare, multi-family housing and science facilities has allowed him to develop a very broad range of skill sets and experiences which he applies to the design thinking for all new projects. He understands that "each project brings a new set of challenges - and with that new opportunities for innovation and excellence".
During his tenure at Page, he has worked on a variety of project types, including the design for 70 Rainey, a high-rise residential project on a very slim footprint with unparalleled views of Lady Bird Johnson Lake and downtown Austin's skyline. Another key project includes the 85,000 sf Health Learning Building at Dell Medical School at The University of Texas at Austin, which rethinks the role of collaboration and social space in medical education facilities.
Prior to joining Page, Josh worked for the offices of Richard Meier and Partners and Robert A.M. Stern Architects in New York City. He is currently a member of the American Institute of Architects, licensed to practice architecture in Texas, and is a LEED Accredited Professional by the U.S. Green Building Council. Josh earned a Master of Architecture degree at Yale University where he was the recipient of the Charles O. Matchum Scholarship and the James Gamble Rogers Memorial Fellowship. He also holds a Bachelor of Science in Architecture from the University of Texas at Arlington.
Representative Projects
Publications & News