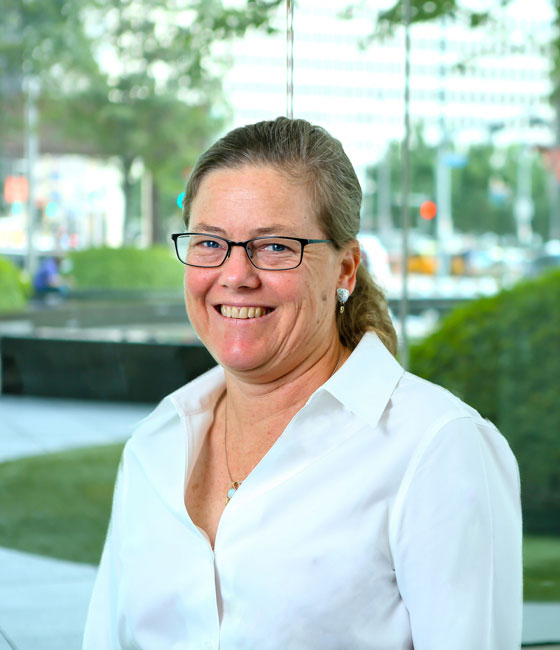 Karen Marnach
RA
Associate Principal / Senior Project Architect
Biography
Page has a reputation for managing complex projects well, and it is largely because of people like Project Manager Karen Marnach. An experienced architect with a focus on research facilities, Karen brings to those projects great intelligence and much attention to detail.

She also strives to be honorable and have integrity in her dealings with others and to do her best in whatever she does. Karen believes "integrity is only yours until you give it away," and this attitude has guided her through many challenges.

Early in her career, Karen remembers that she had the misfortune to deal with an "old school" contractor who demonstrated arrogance toward women in construction. Ignoring the antagonism, Karen chose to focus instead on completing the project, and later learned that her supervisor had told the contractor he was lucky to have Karen on the project.
"That gave me confidence tobelieve I was doing my job well and knew that I was appreciated, and defended." Her personal approach as well as attention to detail continues to be appreciated at Page, and she considers the firm an excellent fit for her as well.
In her work with research laboratories, she needs to understand the type of research being conducted, discover the processes and equipment that will be used, consider the way that equipment will function and the utilities it will require, know the workings of the facility itself, review safety protocols and requirements, discern what hazardous substances may be used -- the list continues.
Successful management of details like these by Karen and her teams has made Page a leading firm in the Science & Technology market sector. She also brings this same focus to her commitment to cycling, which she uses to support multiple sclerosis research by riding in the annual BP MS150 charitable fundraiser.
Representative Projects
Publications & News