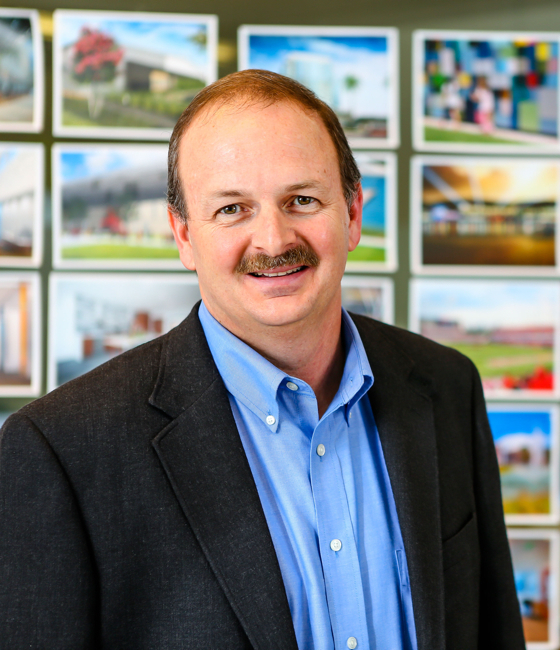 Kent Kleypas
CBCP, CEA
Senior Associate / Senior Project Manager
Biography
If you ask Kent Kleypas what motivates him professionally, his immediate response is, "Always being a valuable team resource for each client on every project." In nearly three decades of practice, he has worked with diverse groups of professionals, owners and facilities, each of whom have enhanced his passion for his work and taught him new lessons about professional facility delivery.

Kent's industry experience ranges from operations, facility construction, project management, building automation controls, electrical systems and integration in support to new building and existing building commissioning. He possesses in-depth knowledge of building controls, system integrations, energy use systems, laboratory facilities (BSL1-BSL4), clean rooms, isolation rooms, DDC controls design, programming, plan development, sequence design, equipment replacements and system expansions.

Working at Page, which has offices in every continental time zone as well as overseas, has created opportunities for Kent to deliver projects ranging from a variety of commercial, government, educational, healthcare and data centers to critical use facilities. It's exciting to him to be that valued resource.
Representative Projects
Publications & News