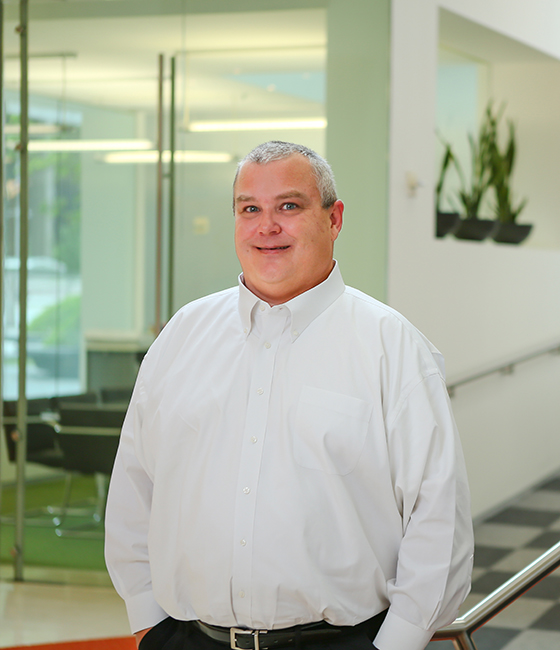 Kevin English
Senior Associate / Electrical Engineer
Biography
Kevin English's career path has ensured he is thoroughly versed in all aspects of electrical engineering as well as business management. One of the highlights was co-owning his own firm for several years in Florida. He enjoyed the opportunity to work on unusual projects such as the Aztec-themed water park and dolphin encounter experience at the Atlantis Resort Casino in the Bahamas.

Prior to that, Kevin worked at several different engineering firms on the East Coast gaining expertise in electrical design across multiple market sectors including Corporate / Commercial, Healthcare, Mission Critical and Multihousing. Since joining Page, he has worked on The University of Texas System Administration Building, the University of Houston Guy V. Lewis Basketball Practice Facility, Lamar University Administration Building and Sam Houston State University School of Osteopathic Medicine to name a few projects.

Kevin enjoys mentoring and teaching young engineers. Recently he and his colleagues built a custom Rube Goldberg machine to demonstrate engineering principles at a We Are Girls conference to raise awareness of STEM careers in schoolchildren. He also finds fulfillment from seeing new hires learning and becoming successful electrical engineers.

A Florida native, Kevin received his electrical engineering degree from Florida State University.
Representative Projects
Publications & News