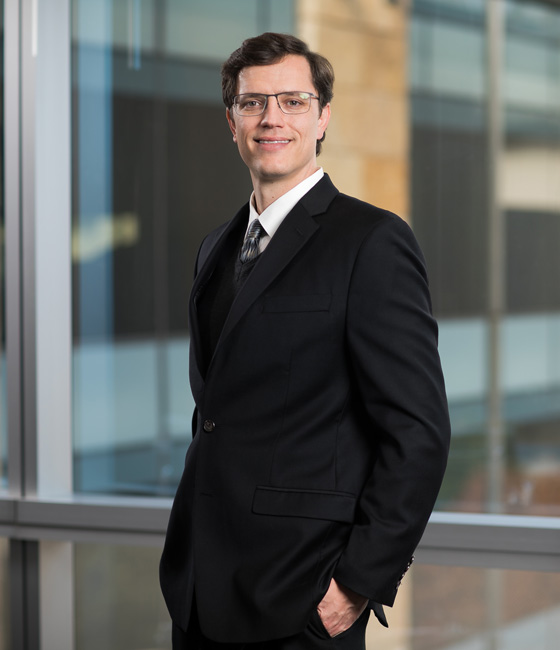 Leland Ulmer
RA
Associate / Project Architect
Biography
Leland Ulmer was born and raised in Gainesville, Fla., and likens his appreciation for his home in Austin, TX, and his career in architecture to what he loved most about his time living in Florence, Italy.

"The similarities I see between Austin and Italy are many," Leland explains, "and they speak to why Austin has become my home. These similarities, of course, go beyond the rosemary that grows like a weed in Central Texas or the ubiquity (and quality) of gelato. They also go beyond the superficial resemblance of the Hill Country and its medium-distance horizon to the Tuscan countryside. For me Austin, like Italy, is home to a community of makers and that is why I want my family to thrive here."

Leland notes that in Florence, where he spent two years studying art, architecture and Italian, he found the continuity of culture of making was all encompassing. "It is infused into everything as a sense of everyday pride and craftsmanship—you see it from sandwich making to garbage collection and from fashion design to building construction," he says. "For example, Italians have always aligned restaurant menus with the seasonal availability of food, but for me coming from the pre-farm-to-table world, it was a revelation." Leland likes that Austin is focused on what is often called green living and that people care about the sustainability and longevity of the land. He also appreciates the design culture built around that ethos.

"Austin and Florence experience many similar urban problems like gentrification and traffic congestion," he explains. "In both places the communities are actively seeking to maintain traditional urban patterns in rhythm with the natural environment as they face the growth and change. Be it a monument like the Duomo in Florence or Barton Springs Pool in Austin, it takes great skill and relentless advocacy to weave modern life in and around these wonders—and to do so without destroying whatever fragile thing is at the center of the community."

Leland says that the role of architecture in responding to these shared community values and supporting them in each and every project is what gives him a larger sense of purpose in his career.

At Page, Leland is a project architect, founder of the weekly sketching group officially known as the Doodlebugs and the go-to person for all compositing efforts. He holds degrees from The University of Texas School of Architecture, where he studied his masters in architecture, and the University of Florida, where he received his bachelor's degree. He is also a soccer fan and was captain of his high school team.