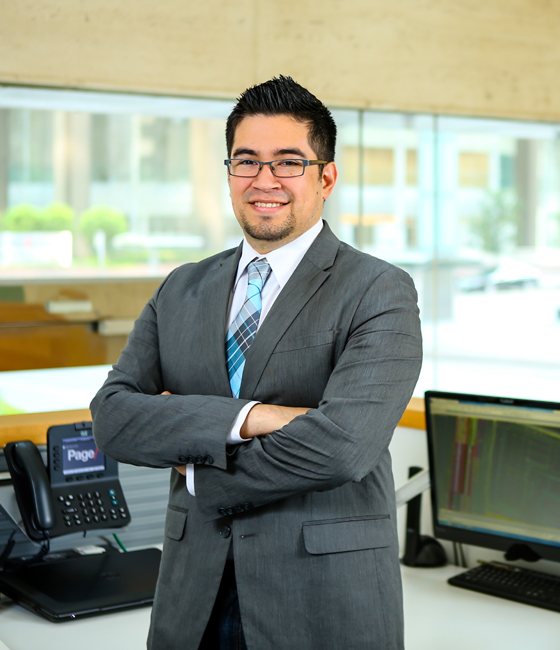 Marcus Martinez
Associate Principal / Design
Biography
It's immediately apparent that Marcus Martinez is one of the most interesting people sitting at a table. A tireless designer, his ability to identify and capitalize on the 'big idea' has taken him to some of the top cities around the world from New York to Rome to Boston to Barcelona, which few natives of San Antonio, Texas, can say. Marcus brings noteworthy experiences to the Page design studio, such as the conceptual design of a personal electric vehicle that had a cameo in a TED talk, and freehand skills that earned his sketchbooks a place in an exhibit at the Lincoln Center Gallery at Fordham University, New York.

Marcus has spent years engaging architecture through other fields, cultures and scales to inform his design perspective. For him, architecture is a part of a continuous association of related disciplines including industrial design, urbanism, and the interior environment. His professional design experience began in Spain, and he subsequently assumed roles in Texas, UAE, and most recently Boston where he specialized in urban core projects. His research regarding the urban impact of mobility and technology made him a Smart Cities panelist at ABX Boston. His work is among the source materials for Reprogramming Mobility at the NYU Rudin Center for Transportation.
His diverse experiences include serving as an educator, architectural designer, industrial designer, artist, video editor and graphic illustrator, which makes him an asset to complex projects that call for numerous skill sets and the ability to examine a situation from multiple perspectives. At Page, Marcus has been a valuable resource on projects such as the award-winning architecture of Discovery Green, an urban mixed-use green space; an underground jury assembly space with a glass pavilion that serves as a "door in the ground" for the third-largest county in the US; and a LEED Gold-certified elementary school.
Marcus received his Masters in Architecture and Urbanism from the Massachusetts Institute of Technology, where he developed an affinity for the city of Boston that prompted his return as a professional. Marcus's wife is also in the architecture industry, and today they're very excited to be living in one of the most dynamic cities in the United States because they have a front row seat to its growth and input into the direction of its development.
Representative Projects
Publications & News