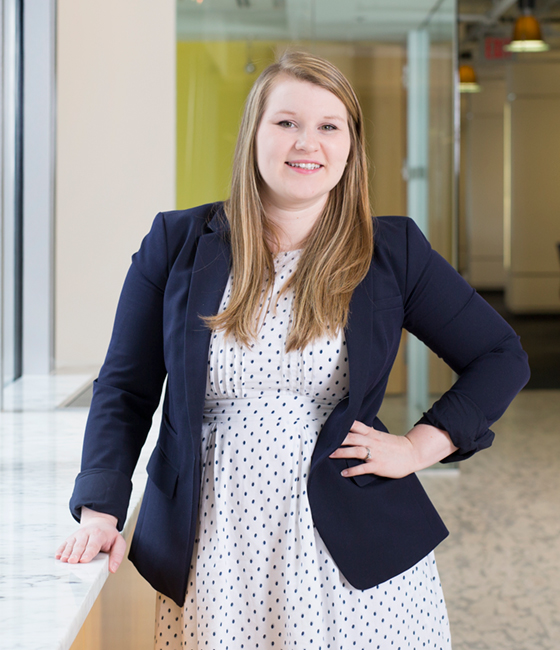 Marisa Palmer
Associate / Designer
Biography
Growing up along the shores of the Chesapeake Bay in Annapolis, Maryland, Marisa discovered a passion for interior design as she watched her parents renovate her childhood home. Assisting with demo while observing the construction process and the associated challenges ignited her interest in the problem-solving nature of design.

Meanwhile, she also became interested in sustainability through the environmental issues surrounding the Chesapeake Bay. Marisa soon learned the sustainable efforts enacted to improve the health of the bay could also be implemented through interior design to improve the well-being of clients.

Upon completion of her Associate's degree in Interior Design at Anne Arundel Community College, Marisa transferred to George Washington University where she earned a Bachelor's in Interior Design with a minor in Sustainability. During her studies, Marisa was an active member of ASID student chapters in Maryland and the DC capital region.

In 2015, Marisa accepted the position of student intern at the Page Washington DC office, then an offer of full-time employment as a designer in the Interiors studio after graduation. Through her work at Page, she has gained extensive experience on various projects across multiple Page market sectors ranging from Academic and Corporate to Civic/Government and Healthcare.
Representative Projects
Publications & News