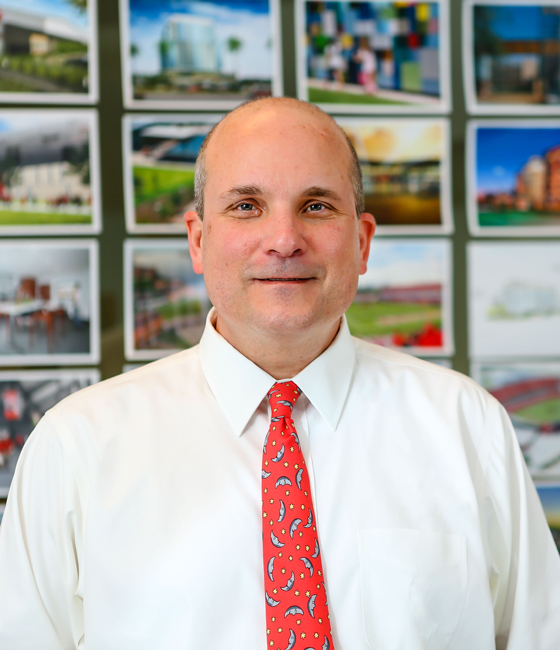 Mark Helm
Senior Associate / Technical Designer
Biography
Mark Helm has over twenty years' professional experience working on a number of successful building and design projects of various scales and complexities. He has served in capacities ranging from Lead Designer and Project Architect to Senior Technical Leader and Construction Administrator.

Mark provides project teams with the insight and resourcefulness developed through years of experience working on numerous diverse projects. Technical design affects all phases of the architectural delivery cycle including problem definition, conceptual and schematic design, design development, construction document development, quality assurance/quality control and coordination of the design and construction project team.
At Page, Mark specializes primarily in institutional/commercial building and project types, and has developed extensive design and technical experience with Type I / II building core and shell designs and development, coupled with broad code, specification and materials knowledge and application experience. He strives to respond to each client's unique and challenging problems, designing and delivering distinctive contextual solutions on schedule and within budget.
Prior to joining Page, Mark worked for notable multidisciplinary design firms such as PBK Architects, EDI International and URS Corporation. He received his Bachelor of Environmental Design from Texas A&M University School of Architecture.
Representative Projects
Publications & News