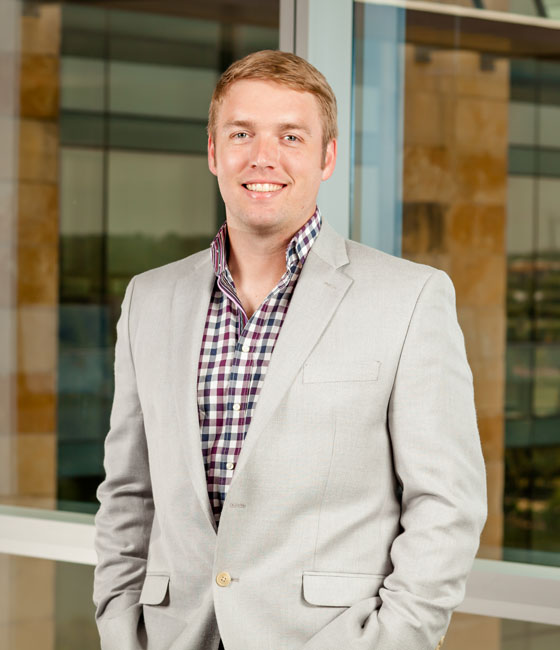 Matthew Z. Leach
AIA
Associate Principal / Architect
Biography
With over a decade of experience in architecture firms, research studio workshop environments and academia, Matt Leach promotes design strategy in everything he does.

"I believe that there is always a better way to understand a project's full potential," he says. "I constantly seek new and better methods to explore, understand and communicate design opportunities to the project team and stake holders. I use this process to synthesize our interests, observations, and values with our clients' missions to understand a wider range of design solutions. It's a necessary process for finding the right approach to a project, but also a lot fun."

At Page, Matt has worked across multiple market sectors. He has been an integral part of award-winning project teams including a federal courthouse, one of the busiest airports in the U.S. and various university academic buildings. A few of his favorite projects include Dell Medical School at The University of Texas at Austin and a U.S. Courthouse near the Page office.
For Matt, important buildings like the Health Learning Building at Dell Medical School must carry the weight of the institution's vision and look to the future. "It's a serious challenge to design a building that does more than just provide a space for educating care providers," he says. "With this project we had an opportunity to affect the future culture of medical practice."
Likewise, he enjoyed collaborating with federal judges on the courthouse and facilitating their involvement through the construction of a full-scale mock-up of a courtroom. "Their understanding and fully engaged commitment to the design goals were every bit as important as our work to successfully realize the building," he notes.
In his free time, Matt is a lecturer at The University of Texas at Austin School of Architecture. He teaches design studios, construction courses, and classes dedicated to exploring building assemblies through technology. He is also active with the Texas Society of Architects.
When not talking or thinking about architecture, he competes and volunteers with the Sports Car Club of America. Recognized at the national and regional levels, he is an avid amateur racer and serves on the organization's rule-making committee. Matt is married with two children and enjoys sharing his passions with his family. Having lived in and moved across much of the United States, his curiosity in cultural environments began early and continues to shape his work and life. The stranger learns the art of adaptation more searchingly, if more painfully, than people who feel entitled to belong, at peace with their surroundings. – George Simmel
Representative Projects
Publications & News