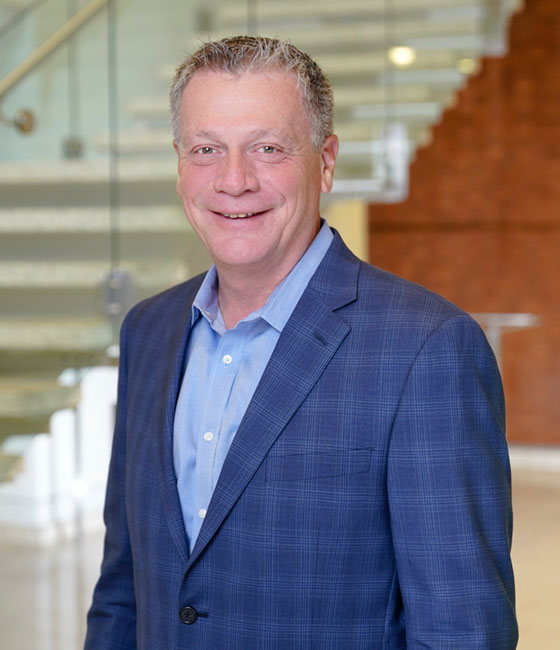 Mattia J. Flabiano III
AIA, ACHA
Senior Principal / Board Member
Biography
Mattia Flabiano has lived his entire life in Dallas. Being an eyewitness to the enormous changes and rapid growth that profoundly affected his hometown during his childhood motivated Mattia's dedication to finding solutions to the challenges facing the city today. Because of his strong community ties and his expertise as an architect, he was invited to serve as a member of the City of Dallas Landmark Commission in 2010. He currently serves as the Vice-Chair of the Commission, which is tasked with protecting the city's venerable structures and historic districts.

Under his design management leadership, Mattia has successfully directed Page healthcare facility planning and design teams on such notable greenfield projects as Children's Medical Center at Legacy and Baylor Regional Medical Center at Plano.
Page also significantly expanded its healthcare portfolio in other parts of the United States under Mattia's guidance. He also directed the conceptual design of the 1,200,000-square-foot Sherwood Forest Hospitals Modernization of Acute Services, Mansfield, United Kingdom. In addition, Mattia is overseeing the 8,500,000-square-foot, multi-campus hospital master plan for the Hamad Medical Corporation in Doha, Qatar.
Locally, Mattia also leads Page's involvement with a mentoring program that benefits the Dallas Independent School District (DISD), which provides real-world career experience for students expected to be the first in their families to attend college. Students spend time in the Page offices where they experience first-hand what's it like to work in a professional environment.
As a parent with children who attended DISD schools, Mattia has also been very active with the school district, not only volunteering his time at various campuses but also offering the support of the firm. His community involvement extends to membership in the Salesmanship Club of Dallas, in which he actively supports the J. Erik Jonsson Community School and the Family Works Center, which both provide support, therapy and education to at-risk children and troubled families of Dallas County.
Mattia joined Page soon after his graduation in 1980 from Texas A&M University. He was named a principal in 1992, and in 1998 became the firm's Healthcare Design Principal. Under his leadership, Page's healthcare practice volume has more than doubled, expanding not only nationally but internationally as well. Mattia led the firm to become a top twenty Modern Healthcare design firm and garnered numerous design awards for its healthcare projects. Even as the firm's healthcare practice routinely extended beyond Texas, he kept his strong roots in the Dallas community with long-term relationships and projects for the Presbyterian Healthcare System, the Irving Healthcare System and the Arlington Cancer Center.
Mattia's entire professional career has been devoted to the planning and design of state-of-the-art healthcare facilities. Through participation in organizations such as the American College of Healthcare Architects (ACHA), The Advisory Board Company and the Health Industry Advisory Council (HIAC), as well as leading Page projects, he keeps abreast of the successful application of healthcare design strategies worldwide to capture best practices for the US market and innovate new ones.
Learn more about Mattia:
http://www.dallasnews.com/business/commercial-real-estate/20100916-PageSoutherlandPage-to-move-into-Mercantile-s-6960.ece
http://www.bizjournals.com/dallas/stories/2009/09/21/focus40.html?page=all
Representative Projects
Publications & News