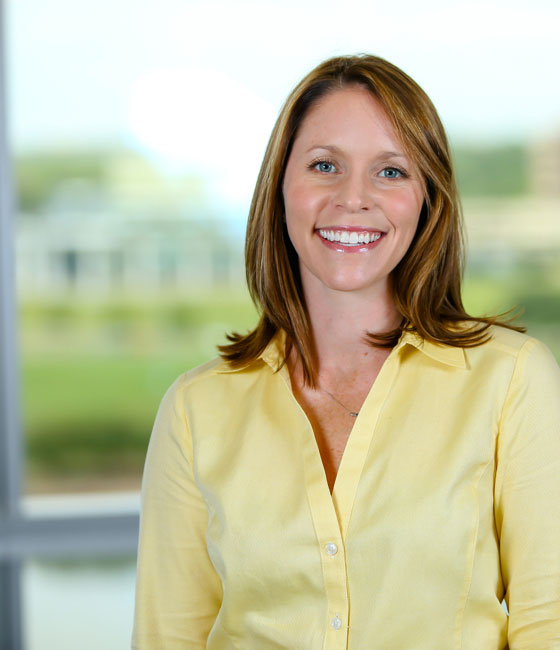 Megan McCoy
AIA
Associate Principal / Project Manager
Biography
Upon completion of her Master's Degree, Megan was presented with a unique opportunity to practice professionally in the United Kingdom. Working abroad exposed her to a diverse range of planning ideologies, construction methods and cultural norms. Upon returning to the US, Megan was recruited by a former University of Houston graduate school classmate to join Page and was enticed by the firm's large, complex projects and in-house engineering resources. Today, as an integral contributor at Page's Austin office, she cites team fulfillment and client satisfaction as her greatest measures of professional success.

Her diverse career background includes experience in a range of project types from aviation facilities and data centers to hospitals, master plans and corporate offices. As a Project Manager at Page, Megan is engaged in design and oversees all phases of project delivery. She leads her teams to interdependent design solutions via a continuously-improving design process. When not shepherding her team, she actively supports the local AIA chapter as the Women in Architecture committee chair, coordinates the Austin Meals on Wheels volunteer effort and represents the Page Austin coed soccer team.
Megan's effective communication skills and collaborative approach to problem-solving build consensus and yield results on even the most complex of projects. Over the course of her tenure at Page, she has developed strong relationships with team members and clients near and far and has successfully created a respectful communication space for her team.
Megan received her Bachelor of Environmental Design From Texas A&M University. Every summer, she interned at Ford, Powell & Carson Architects in San Antonio and was hired upon graduation. Her tenure with the influential San Antonio firm included work on corporate, academic and residential projects throughout Texas. This experience undoubtedly shaped her precise design execution and prioritization of client service. She later received her Masters of Architecture from the University of Houston, graduating as valedictorian.
Representative Projects
Publications & News