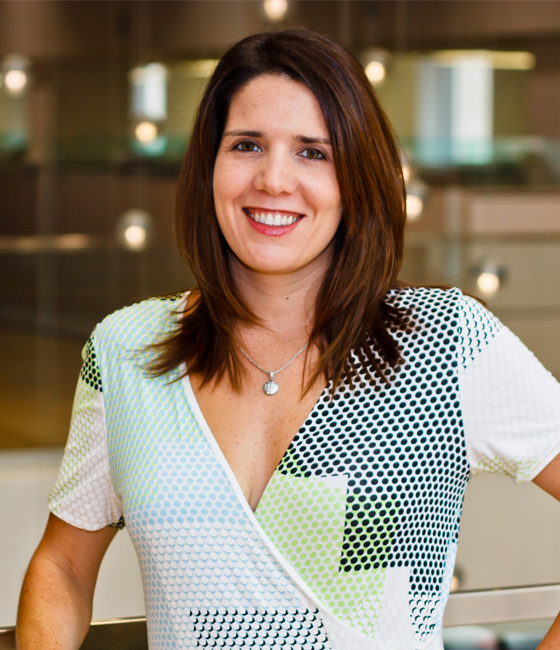 Michelle Northington
RA, LEED AP BD+C
Senior Associate / Architect
Biography
Page architect, BIM manager, and Associate Michelle Northington knows how to educate and inspire the firm in Building Information Modeling (BIM). Her bright, cheery attitude and positive outlook on life is contagious. She goes above and beyond the call of duty to help Page surpass its technological goals by encouraging her colleagues to use new and innovative technology. Her BIM knowledge and experience coupled with her optimistic attitude and leadership skills make her a great asset in multi-disciplinary BIM coordination on every project.

Since her outside activities consist of mostly service work, helping others in the office comes naturally to her. She strives to bring the best out in others through steady encouragement, a calm and patient attitude and is able to bring all disciplines together for peaceful and successful collaboration on projects."
In fact, Michelle wrote her thesis on "healing architecture" and most enjoys working on projects that have the ability to change people's lives for the better through creative and considerate design.
Michelle was chosen to participate in the AIA Emerging Leaders Program in 2012, and was subsequently asked to serve as co-chair in 2013. In her first year with the program, she played a major part in the fundraising, design and construction of a non-profit playground project for CityWalk@ Akard, a mixed-use building dedicated as housing for the formerly homeless in downtown Dallas. According to Michelle, this project was by far the most rewarding and fun opportunity she has had the privilege to be a part of. Texas Society of Architects/AIA has also honored her participation in its AIA Dallas Emerging Leaders class with its 2013 Mentorship Award.
Her experience in the leadership programs sparked a new fire in Michelle. In 2012, she began a Page Dallas BIM User Group that meets monthly and enables all employees to have a voice. This new unity not only helps to offer solutions to everyday BIM challenges in the office but has also established better interdisciplinary relationships, which in turn results in better team collaboration on projects. She is involved in many internal office committees that work on standards, development and organization.
Michelle works hard to make sure every project is set up for success and is vigilant to make sure everything runs smoothly throughout. Her goal is to be "the one to call" in the event of a problem or crisis and she takes pride in finding solutions to challenges. Michelle explains, "My best reward at the end of the day is to turn a stressed-out, frustrated face into a smiling one of relief and gratitude. Then I know my job is done."
She graduated with a Master of Architecture degree from Texas Tech University and is now a registered Architect in the State of Texas as well as LEED certified with a specialty in Building Design & Construction. She still lives in Texas with her husband and child, near White Rock Lake where she was married.
In her personal time, she can be found jogging along the lake or practicing the serenity she achieves through yoga. She believes in the peaceful philosophies she has learned through yoga and strives to practice those principals in her everyday life. And, her attitude is clearly influenced by her favorite quote by E.E. Cummings, "The most wasted of all days is one without laughter."
Representative Projects
Publications & News