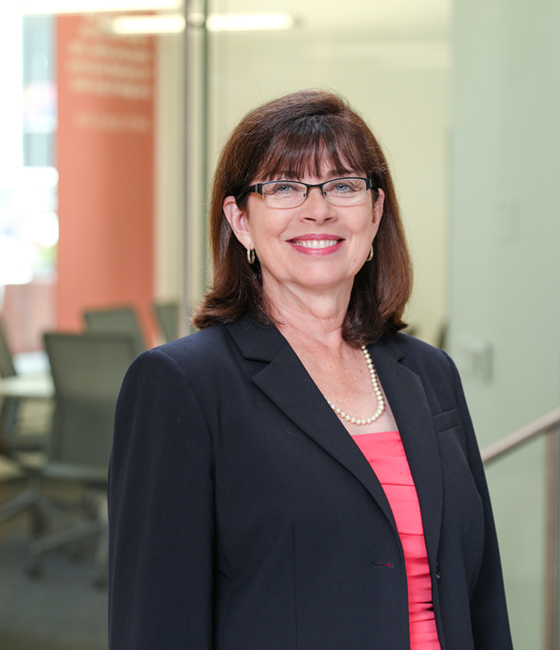 Pamela Jones
RN, FACHE, EDAC
Clinical Liaison
Biography
With more than 30 years of experience in clinical and administrative healthcare roles, Page Clinical Liaison Pamela Jones understands design and healthcare. She served on the system leadership team at Memorial Hermann Healthcare System leading strategic planning efforts with hospital CEOs. Trained as a nurse, she brings expertise in planning, design and construction of healthcare facilities.
In her role as a Clinical Liaison, Pamela has focused on the use of evidence-based medicine practices to inform evidence-based design. She applies clinical quality, strategic and operational knowledge of healthcare to enhance design, efficiency and safety. She is a great translator for design thinking and has managed engagements for master facility campus planning and programming.
Pamela discovered her love of working with architects when she was assigned facility planning as a part of her strategic planning duties at Memorial Hermann, one of Houston's largest hospital systems. She worked with the architectural team to develop a campus master plan and coordinated the planning of a new 12-story bed tower. Pamela notes, "As a nurse working in healthcare architecture, I enjoy working with the client planning team to discover solutions and explore design options and see those unfold as architects work their magic to provide the optimum environment for patients, families and staff."
Pamela graduated from The University of Texas Health Science Center, School of Nursing where she received a Master of Science in Nursing as well as the School of Biomedical Informatics where she received a Master of Science in Applied Health Informatics. She also holds a Bachelor of Science in Nursing from the University of Central Florida. Pamela is a Fellow of The American College of Healthcare Executives, serves on the School of Health Professions Education Executive Committee at Baylor College of Medicine and is Evidence Based Design Accredited (EDAC).