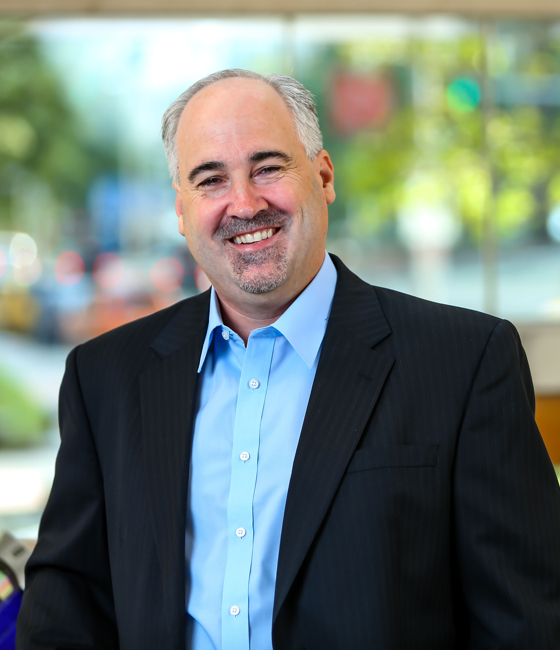 Phil Chisholm
Associate Principal / Senior Healthcare Planner
Biography
Phil Chisholm grew up surrounded by healthcare, with his mother working as a nurse and his father an ophthalmic surgeon. "As long as I can remember," he says, "I was helping my dad improve his business, from a marketing standpoint doing brochures or maintaining his building, helping with different things." When he was old enough to drive, Phil began chauffeuring patients to and from his father's clinic. Already immersed in the medical field, Phil was driven to specialize in healthcare after he began architecture school. "It was just completely natural," he explains. "I didn't think of doing anything else."

Today, Phil is involved in the planning phase and through the initial stages of project development. "I concentrate on how well it will function," he says. "I'm all about helping the hospital deliver healthcare."

His expertise proved to be particularly significant in the master planning and development of the first stage of Methodist West Houston Hospital campus. The current facility is a 474,000-square-foot acute-care hospital that conveys a sense of hospitality rather than sterile hospitals of previous generations, yet contains the latest medical technologies. His in-depth knowledge of evidence-based design, patient safety principles and energy-efficient strategies were implemented throughout the facility to promote healing and ensure both patient and staff comfort and well-being.

"That's not only our flagship healthcare project in this office, it's my flagship project as well," Phil says. "That's a project I am very proud of."
For that project, Phil met almost daily with hospital administrators in a collaborative effort to plan and design the future campus and first facility. The shared goal was a hospital that reflected Methodist's primary focus on the "patient experience," while also creating a highly visible facility that would attract patients, as well as the best medical staff, by responding to the varying healthcare needs of a rapidly growing community.
Many of the planning and design principles that contributed to the success of Methodist West Houston Hospital and other Page healthcare projects are outlined in a white paper, "The Shortest Path to Recovery," written by Phil and his colleague Barbara Chastain, RN. The paper is just one way that Phil and his healthcare colleagues at Page share best practices across the nation. They regularly hold conference calls and meet quarterly in an effort to constantly stay informed of industry developments, trends and opportunities to innovate solutions to new healthcare challenges.
Along with a long list of acute-care hospitals across the U.S., Phil has played key roles in the planning and design of medical facilities in other countries, including England, Argentina, Mexico and the United Arab Emirates. In addition, he worked on two very large healthcare projects in China.
Phil earned his Bachelor of Science in Architecture and Master of Architecture, both from Florida A&M University. He and his wife, also a member of the healthcare industry, live in Houston with their four children.
Representative Projects
Publications & News