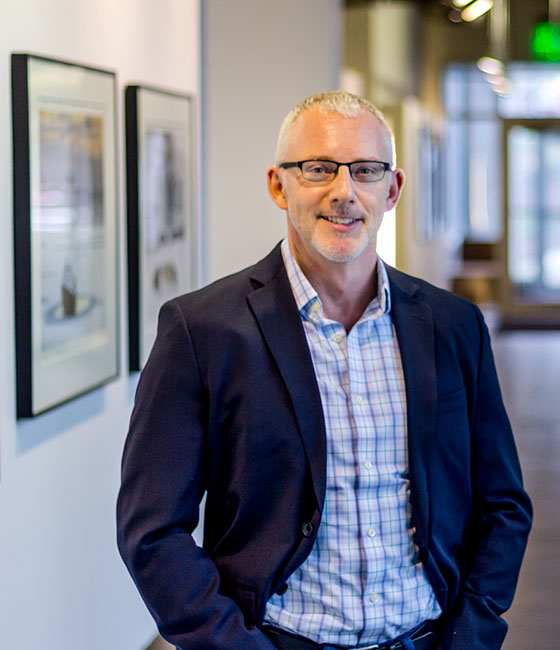 Philip Perlin
AICP
Associate Principal / Senior Planner
Biography
Philip Perlin is an urban and campus planner. He is fascinated by how cities and campuses are organized and function, and how they are shaped by different geographic, natural, political economic and cultural factors. Philip pursues this interest professionally through his urban and campus planning projects, and personally through extensive travel that has brought him to cities around the world. He admits to having three favorites, Barcelona, Sydney and San Francisco, which helps explain his decision to join Page when the firm opened an office in San Francisco.

At that time, Philip was already familiar with Page from his work on the master plan for The University of Texas (UT) at Austin, on which Page served as consultant. The project team began with an overall campus master plan, which established a framework for the development of all of UT's real property in Austin. The campus master plan was followed by more detailed plans for virtually every area of the campus, including a new medical district on which Philip also collaborated with Page.

Philip has worked on over fifty campus planning and programming studies and numerous urban projects in his two-plus decades planning career. It brings him great satisfaction to watch some of these projects come together such as the East Baltimore Neighborhood Plan, which focused on reinvestment in a distressed urban area adjacent to Johns Hopkins Medical Center in East Baltimore. A cornerstone of the plan was a new K-8 school, which was developed as a partnership between Henderson Community School and Johns Hopkins, and opened in 2013.
His ability to successfully assemble and lead multidisciplinary project teams, analyze needs, develop plans, engage with stakeholders and implement solutions for institutions and municipalities is evident in the numerous awards his work has won. The UT Austin Campus Master Plan received the Excellence in Planning Merit Award from the Society for College and University Planning (SCUP); the TechTown (Midtown Detroit) District Plan and Providence 2020 Plan have also won several awards each, including Downtown Merit Award from the International Downtown Association (IDA) and an Award of Excellence from American Society of Landscape Architects (ASLA).
While he attributes his success to his philosophy that collaboration with other design professionals creates a foundation for effective planning processes and design excellence, commitment clearly plays a role as well. By Philip's own admission, he is a fitness buff and exercises four or five days each week. In fact, when he travels for work he chooses hotels based on the quality of their fitness centers. Clients in colder climates should note that Philip also is an avid skier and more than happy to visit them in the depth of winter.
Prior to joining Page, Philip served as Senior Planner and project manager for Sasaki's Campus Studio and Planning Discipline, where he worked closely with Page Principal Dan Kenney. He previously worked for a Canadian firm, Cochrane Brook Planning and Urban Design, as a land use planner and project manager. Philip's career started with the Planning Department in the Town of Markham, Ontario where he was an area planner and project manager for two districts in the town, which is north of Toronto.
Outside the office, Philip is active in SCUP (Society for College and University Planning) and both the American Planning Association and Canadian Institute of Planners, which ensures he remains aware of trends and evolutions in urban design, landscape architecture, master planning and project management. It also positions him to mentor young urban planners and designers, which is a growing career option as the majority of the world's population is migrating toward major city centers.
Although Philip received his Master of Urban Planning from McGill University, his B.A. in Economics & Political Science at the University of Toronto explains his passion for politics and current events. When you meet Philip, you'll likely see a newspaper nearby or on his computer screen and you'll realize that the career that seems touched by luck is actually the result of the intersection of preparation and opportunity, to paraphrase former Canadian Prime Minister Trudeau.
Representative Projects
Publications & News