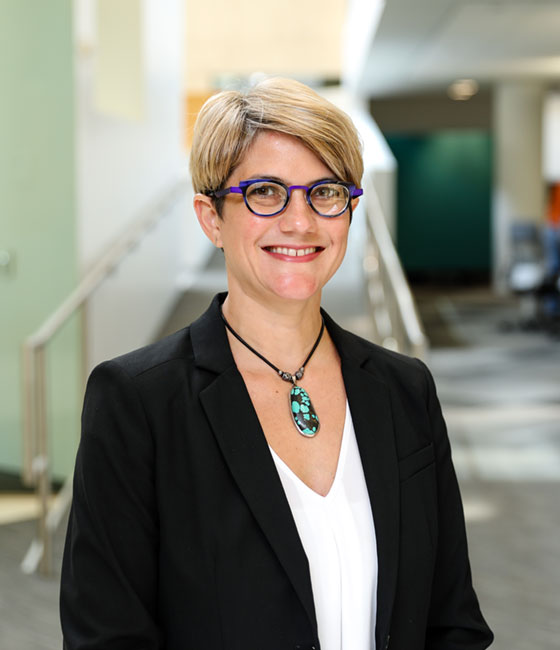 Rhona Vogt
AIA
Senior Associate / Project Architect
Biography
Rhona's path to practicing architecture is an unusual one. After receiving her BA in Biology and Art, she traveled across three continents gaining fearless determination, and a wonder of the world. During those journeys, she fell in love with architecture, which drew her to pursue her Master's in Architecture. After graduation, she crafted a two-pronged career in architectural academia as well as studio practice.

Moving across the country in 2012 gave her a fresh perspective yet again. Saying goodbye to her hometown and self-renovated 1890's house located on an Olmsted Park in a historic district in upstate New York was difficult. However, Rhona is pleased to have landed in a vibrant, multi-cultural Southern city with constantly evolving urban fabric. She and her family even skipped a whole century when purchasing their current home that was built in 2010.
In college, Rhona thrived in academia and was a TA for multiple courses, including design studios. After graduation, she taught at Buffalo State College and the University at Buffalo while also practicing at an award-winning firm. Over the course of her professional career, Rhona has gained extensive experience on a full range of project types including historic preservation, higher education, worship facilities, cultural arts, retail and residential. At Page, she has thrived in the firm's Healthcare market sector. Many of her projects have won awards for design excellence.
Rhona is licensed in New York and Texas. When she has the opportunity, she loves dipping her toes back into academia as a guest critic at colleges and universities across New York State and Texas. In her free time, she enjoys traveling to visit family and friends stateside and abroad, entertaining in her backyard, and working on various craft projects.
Representative Projects
Publications & News