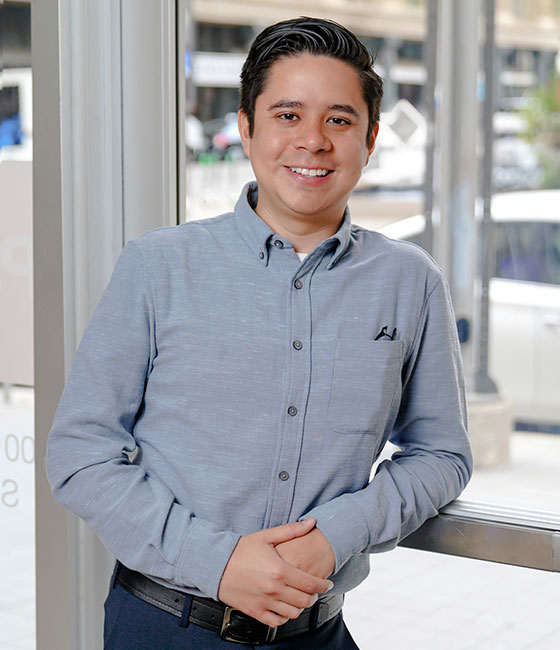 Ricardo Muñoz
AIA
Associate Principal
Biography
Ricardo Muñoz doesn't hold still. This Page design architect is also a professor at his alma mater, The University of Texas at Arlington School of Architecture, both of design studios and BIM courses. And, in a single year, his work was selected for three juried exhibits, he was awarded a traveling fellowship by the Dallas Center of Architecture and was asked to speak at the Texas Society of Architects 75th annual convention.

He specializes in a variety of project types from Civic/Government to Healthcare and Corporate/Commercial, and brings an equally varied background to his work. Prior to joining Page, Ricardo worked in the Northeast and in Europe on many project types varying in scale from a large world-class museum in Qatar to single family residences on Martha's Vineyard. This enables him to quickly understand the cultural influences and likely objectives of many Page clients.
Additionally, the caliber of Ricardo's research of the intricate Zapotec brickwork at Milta and Monte Alban, Mexico, demonstrates the level of excellence he expects from his own students. In fact, he was the proud professor of two urban design students from Germany on an exchange program who were finalists in a design challenge issued by the city of Dallas. It's natural they would follow in their professor's footsteps as Ricardo had created a theoretical project for urban spaces as well.
Ricardo has known since his own student days that he wanted to be an architect. He received his Bachelor of Science in Architecture from the University of Texas at Arlington in 2007, then followed up with his Masters in Architecture from the Harvard Graduate School of Design in 2012. Prior to joining Page, Ricardo worked for Ateliers Jean Nouvel in Paris, France.
Representative Projects
Publications & News