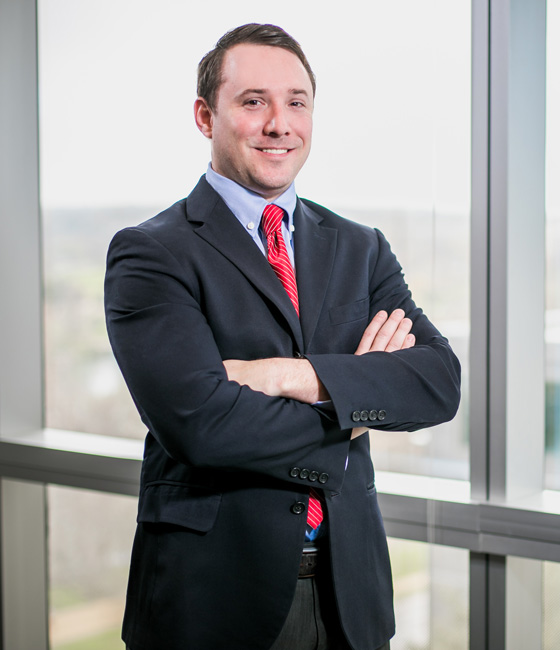 Robert Kranz
PE
Senior Associate / Senior Fire Protection Engineer
Biography
Page Fire Protection Engineer Robert Kranz credits a good mentor in his first job out of college for his passion of the fire protection industry. Today, with nearly a decade in the engineering profession, Robert has honed a breadth of expertise ranging from loss control, design and code consulting to systems management on the owner/user side.

Robert's work touches all seven of the Page market sectors. He appreciates the team approach. "Our integrated team approach has been very important to me," he says. "We are all working for a single purpose to get the job done well."

On his largest projects, he oversees all aspects of fire protection and life safety from providing conceptual design documents to witnessing the acceptance of the newly-installed systems. Robert has been responsible for performing life safety analyses, maintaining and modifying existing fire protection systems, creating fire protection design documents and using fire modeling to evaluate unique property and life safety risks.

His former work in the industrial and government sectors gives Robert a unique and well-rounded perspective on his field. "I understand where our clients are coming from, having dealt with the challenges of maintaining and upgrading aging systems" he notes. "I design fire protection systems with the owners, engineers and contractors responsible for the the systems in-mind."
And while he enjoys debating the fine details of the Codes, Robert also likes projects that require high-level vision. "Page is the Master Engineer for the Texas Facilities Commission State Capitol Complex, which is a multi-block project that will entirely reshape the area north of the Texas State Capitol," he explains. "I have really enjoyed being part of such a significant large-scale project and the process of thinking through all of the fire protection and life safety issues."
Outside of his professional life, Robert enjoys Austin's outdoor culture and music scene. He and his wife have six pets (three dogs and three rabbits)—all of them rescued animals. "We take advantage of the dog friendly nature of Austin," he says. "We take the dogs on trips to stores and the Greenbelt. We also live near Yard Bar, a dog park with a bar, which is awesome." Robert hopes to get his two larger dogs on a paddleboard with him one day.
Robert played trumpet throughout his childhood and picked up a guitar a little over a decade ago. But a lot of his down time is also dedicated to sports: "I love to watch football and basketball primarily, but I love watching all sport. I will literally watch off-season curling, Madden Football tournament, Drone-copter racing, you name it."
Robert maintains his Engineering license in his home state Virginia and his chosen state Texas, and he is an NCEES record holder to gain additional state licensure as-needed. He also holds a Master of Engineering in Fire Protection Engineering from the University of Maryland and a Bachelor of Science in Mechanical Engineering from Virginia Tech.
Representative Projects
Publications & News