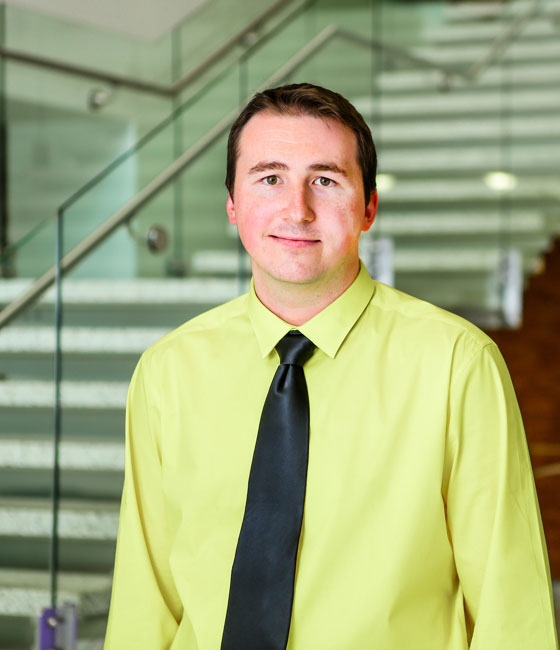 Ryan Wells
PE
Associate Principal / Structural Engineer
Biography
As a leader of our structural engineering team, Ryan has participated in every phase of the structural design process. He has extensive experience in analyzing complex structures for a wide range of project types, including facilities for commercial, industrial, manufacturing, advanced technology, institutional and healthcare clients. His engineering experience also encompasses structures built of concrete, steel, wood and masonry systems, as well as designing for high-load conditions. He is well versed in renovation and expansion projects.

With more than a decade of experience, Ryan believes successful projects come from strong teams. He encourages continuous improvement through training, education and collaboration, and he loves seeing how interdisciplinary coordination produces a cohesive and functional design. To help with growth and advancement for future generations, Ryan has volunteered at schools through United Way and has mentored student workers from Cristo Rey Dallas College Preparatory School.

Ryan loves the challenging nature of building design. One project, The Baylor Surgical Hospital at Fort Worth, had a brick design requiring some unique structural support framing. In addition to the masonry component, the building featured a cast in place concrete plate grand stair and steel canopies with an oval shape, which all added to the challenge of the design. The system came together and won the "Best in Brick" for Healthcare category from the Brick Industry Association.

Ryan earned his Bachelor of Science and Master of Science in Civil Engineering from Southern Methodist University. He is a licensed engineer in Texas, and he participates in the Structural Engineering Association of Texas and American Institute of Steel Construction organizations.
Representative Projects
Publications & News