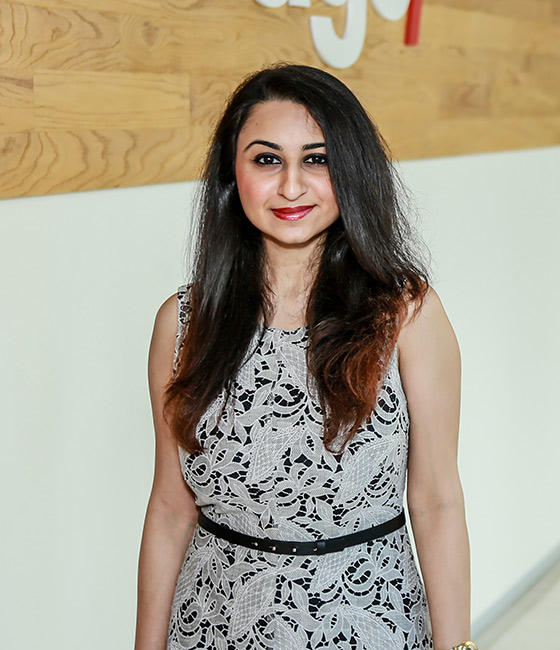 Sana Sabharwal
RID, NCIDQ, IIDA
Associate / Project Manager
Biography
After completing her Bachelor's degree in Interior Design at the University of Texas at Austin, Sana joined the Page family in the Austin office. She had the opportunity to work on award-winning projects including 2400 Nueces, a highrise student housing project on the University of Texas at Austin campus as well as the Veterans Affairs Austin Outpatient Clinic, the largest free-standing, leased VA clinic in the nation.

After relocating to the Houston office, Sana added other notable projects to her resume, including the Harris (County) Center for Mental Health; a corporate aviation center at IAH, one of the nation's largest passenger airports; a community college science building and - beloved to Texans - a family-owned barbecue restaurant that has won awards for its food.

She is responsible for material, product, and color selection for all interior finishes; designing furniture with complete millwork drawings for shop approval; developing furniture, furnishings and equipment (FF&E) packages and related floor plans and coordinating with multiple aspects of Engineering from Mechanical, Electrical, Plumbing, and the contractor throughout the project.
Representative Projects
Publications & News