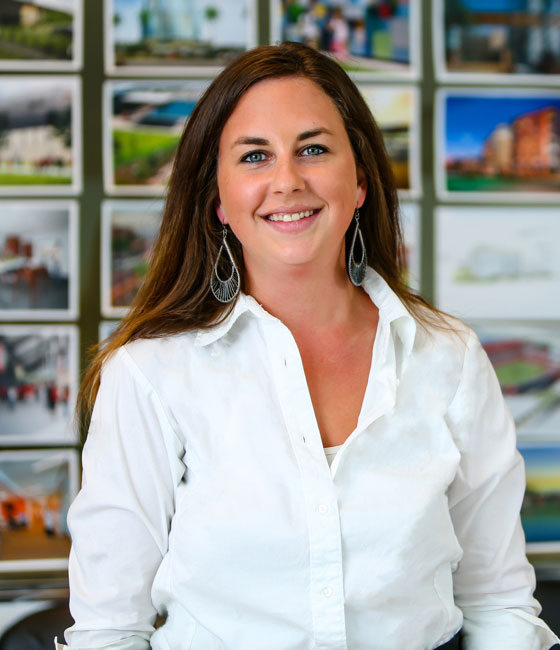 Sarah Moore
Associate / Design Librarian
Biography
In college, Sarah Moore assumed she would leverage her studies in hospitality management into a career in a related industry such as restaurants or hotels. She did secure a post-graduate position with the well-known Hotel ZaZa boutique chain but was then offered an opportunity to transition to custom product development. From there, it was a logical move to join Page.

In her current role, Sarah leverages her hospitality training by serving as liaison, and often first point of contact, for vendors and suppliers to the Page office in Denver. She coordinates the informative sessions they provide, which range from casual Take Fives (Minutes) to continuing education courses in the use of materials on projects. Additionally, Sarah organizes all related product samples and materials content in an easily accessible format for designers.

Sarah graduated from the University of North Texas with a Bachelor of Applied Science in Hospitality Administration and Management.
Representative Projects
Publications & News