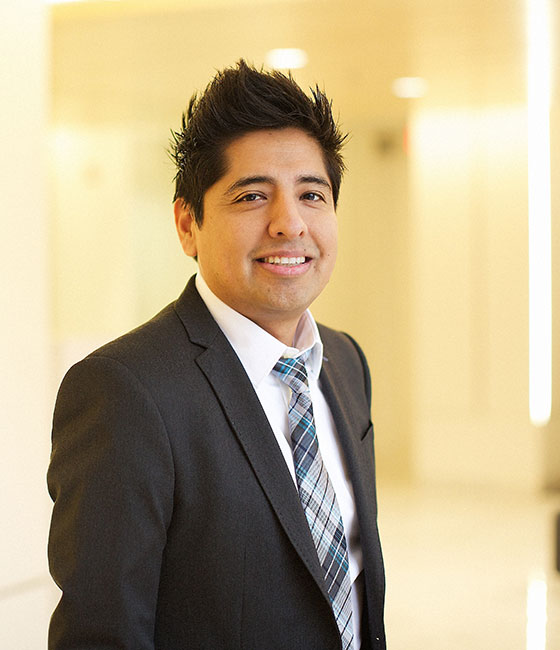 Saul Zapata Jr.
Senior Associate / Senior Project Designer
Biography
Born and raised in Washington DC, Saul grew up in and around Washington and enjoyed watching the urban landscape evolve over time. This influenced his career path, beginning with earning both a Bachelor's and Master of Architecture from Catholic University of America.

Today, Saul is a Senior Project Designer for large-scale government projects designed around the United States and abroad. Many of these projects are embassies for which he serves as project architect and BIM manager. Saul describes his professional motivation as, "I see architecture as a puzzle and want to solve it."

He keeps up with evolutions in architecture through his membership in the Emerging Architects of DC, which promotes education, leadership development, and community involvement among intern architects, Associate AIA members, and architects licensed 10 years or less. EADC also benefits from his social media and communications skills on their behalf.

When not working, Saul enjoys organizing social events for his colleagues such as trivia nights, pool hall and paintball outings. He also enjoys the annual CANstruction design competition using cans of food as building blocks that are then donated to the Capital Area Food Bank.
Representative Projects
Publications & News