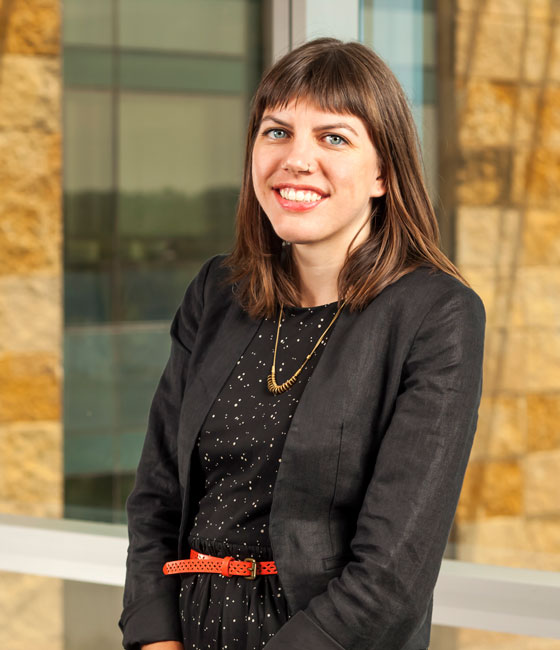 Shelby Blessing
AIA
Senior Associate / Design Architect
Biography
When it was time to investigate colleges, Shelby Blessing was pretty certain she wanted to be an architect. However, she knew she had too many other interests to make the commitment at that point in her life. Instead, she opted to attend a small liberal arts school that gave her the freedom to to explore many other subjects while majoring in studio art and also studying math. She knew these would provide her with the foundation needed for architecture - or other careers.

After graduation, Shelby taught English at a Chinese university and the related travel increasingly convinced her of the importance of place and the role that the built environment has in our lives. She ventured into the non-profit world after that but couldn't resist the siren song of architecture anymore, so she enrolled at the University of Texas at Austin School of Architecture.

Since she interned at several other design firms during her studies, she knows that Page is a great fit for her. The role has allowed Shelby to work on large-scale projects that improve the communities in which they're located, and the firm has supported her volunteer efforts in pro-bono design and subsequent construction.
Representative Projects
Publications & News