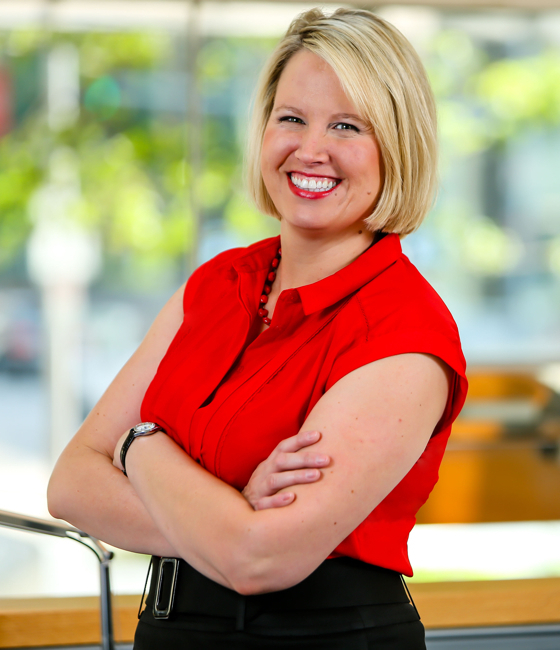 Stephanie Gibson-Roberts
Associate Principal / Designer, Furniture Specialist
Biography
With more than 20 years' experience, Stephanie Gibson-Roberts has developed a reputation as a go-to resource for workplace optimization around the world for Fortune 500 clients. She credits this to her counterweight strengths in math and design, which allow her to efficiently resolve current workplace challenges while successfully anticipating the growth of future demands.

Although Stephanie has managed a number of gigantic multi-million square foot projects, she also regularly addresses small and microspaces such as her rental properties or Airstream trailer. This keeps her brain flexible by forcing her to address form, function, flow and user needs in a variety of constraints.

As an end-to-end project manager, Stephanie's knowledge of trends allow her to develop innovative design concepts that align cutting-edge technology with economics. The results are healthy workplaces that foster collaboration between workgroups. Any project that requires an efficient planning / execution strategy and achieves a successful on-time and on-budget outcome is Stephanie's current favorite.

Although she has traveled extensively for project work, Stephanie has been consistently based in Houston, where she earned her BFA in Interior Design from the University of Houston. After running her own studio for several years which allowed her to specialize in all facets of furniture activities related to programming, planning, design, and specifications, she brought her experience to Page. Prior to being a solo entrepreneur, she worked at HOK as a member of numerous award-winning design teams.
Representative Projects
Publications & News