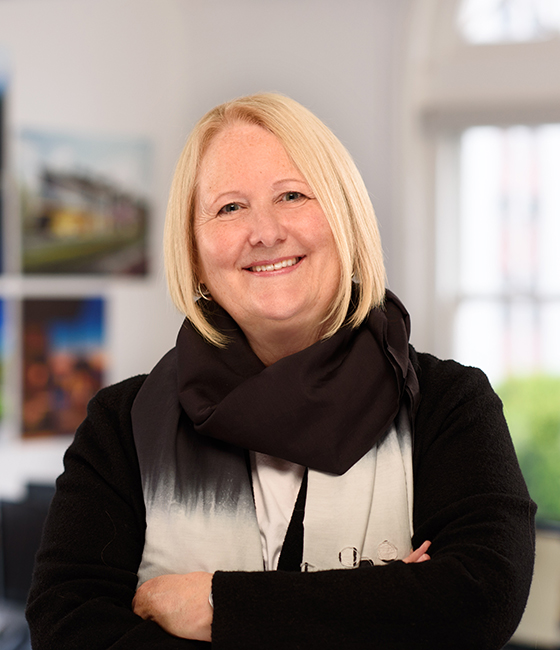 Susan Millhouse
Associate Principal / Business Development Director
Biography
Susan's favorite quote, "Keep close to Nature's heart…and break clear away, once in a while, and climb a mountain or spend a week in the woods. Wash your spirit clean," by naturalist and philosopher John Muir sums up her attitude about life and work. As an avid camper and hiker, Susan enjoys being outdoors as much as she can. A life-long fan of national parks, she has visited more than half of our country's national parks. Her favorite is Glacier National Park in Montana, which she started visiting as a child with her parents and grandparents.

With a strong desire to bring more nature into the built environment, Susan became a landscape architect and practiced for several years before transitioning into marketing professional services for design firms. After working for several large architecture firms in New York City, she moved to San Francisco and has worked in a number of national and international architecture and landscape architecture firms directing business development, marketing and reputation enhancement activities. She is well known in the Bay Area as an accomplished business development and marketing professional with proven leadership skills, strategic business development expertise, outstanding communications skills and a broad network of contacts and relationships.
Focused, strategic and excellent in building client relationships, Susan believes the measure of intelligence is the ability to change, and she feels energized and exhilarated by exposing her mind to a vast repertoire of ideas and perspectives. This allows her to identify new opportunities and quickly take action to capture them. Her origins as a landscape architect give her a unique marketing perspective, grounded in design excellence, collaboration and execution.
She has an undergraduate degree in Horticulture from Michigan State University and a graduate degree in Landscape Architecture from the University of Michigan.