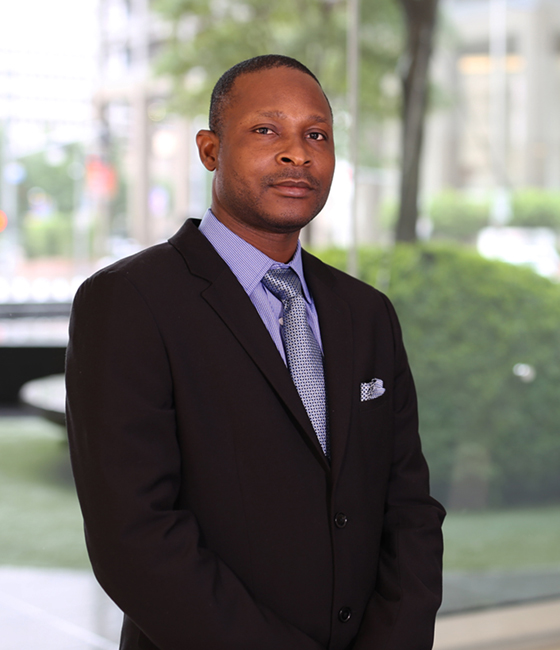 Taiwo Atoki
PE, LEED Green Associate
Associate / Electrical Engineer
Biography
Taiwo is an electrical engineer who is driven by the creativity and problem-solving skills required by his job and the challenges it brings. With more than a decade of industry experience designing complex electrical engineering systems, he has worked on power, lighting, fire alarm and related systems on a multitude of private and public engineering projects.

At Page, Taiwo brings to each project a commitment to design excellence and a unique creative vision that inspires his colleagues and exceeds client expectations. His work spans multiple sectors from industrial to aviation, healthcare, academic, commercial and renovation projects. His commitment to providing high quality service with functional design, and completing projects on time and within budget, make him a valuable MEP project team member.
In his spare time, Taiwo enjoys spending time with his family and maintaining an active lifestyle.
He is a licensed engineer in Texas.