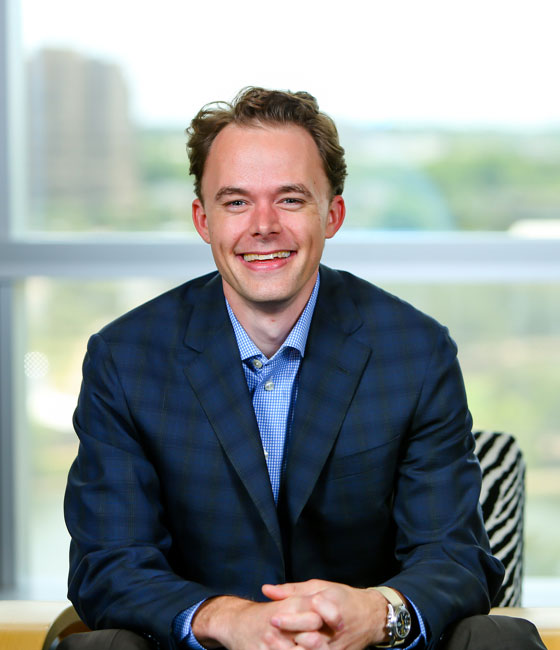 Talmadge Smith
AIA, LEED AP
Principal / Design
Biography
Talmadge Smith came to Page as an experienced architect. The Dallas native first received a double undergraduate major in Art and Business from Abilene Christian University, which confirmed to him that creativity could be translated into a sustainable career. Afterward, he spent three years at a small architecture firm back in his hometown, which inspired him to achieve a Masters of Architecture from Yale University. During his graduate studies, his travels through Europe, China and the northeastern United States were the genesis for his current ideology that culture and climate directly influence the personality of a design.
Talmadge's first job after graduate school was with Cesar Pelli & Associates, where he had the good fortune to work on large-scale projects in the US, Europe and Asia.. When he joined Page, his prior exposure to all project types had made him a versatile designer with experience in developing solutions that crossed practice boundaries. Page's multidisciplinary structure, which includes engineering and technology, broadened Talmadge's understanding of the role that technical expertise plays in large, complex projects.
Due to Page's proximity with the University of Texas at Austin, it's natural that Talmadge would represent the firm at architectural industry activities in support of students. As an AIA Emerging Professional, he believes in paying forward the invaluable mentorship he has received throughout his career. He also knows that it's never too soon to begin identifying potential talent that may one day be an addition to the Page design studio.
Representative Projects
Publications & News