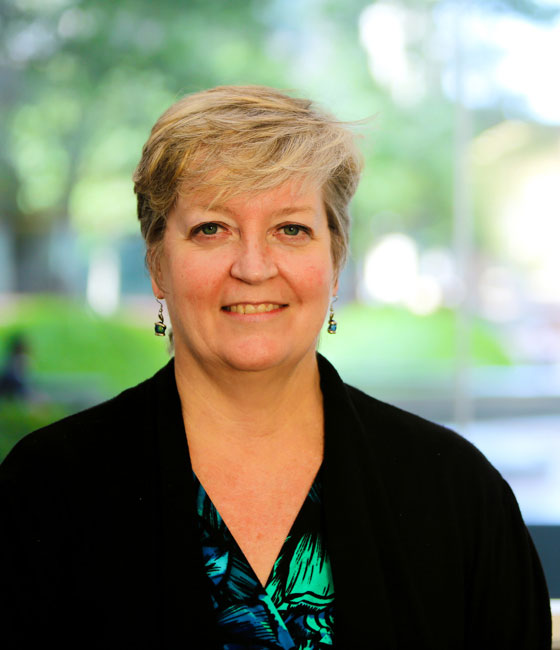 Tami Merrick
AIA
Senior Associate / Senior Project Architect
Biography
Tami Merrick was taught at an early age that she could accomplish anything with practice, and her lesson in dedication is certainly on display at Page. She continues to develop her passion for creativity not only as an architect, but as a dedicated member of the Houston arts community.

Tami was one of three women at her architecture college, and the only woman at her first job to practice building architecture. "I think the confidence I gained early in my life allowed me to convince my employers to let me work on building envelope exteriors rather than interior design," Tami explains.

Her creativity is shown through developing building details, reinforcing overall design and enhancing a project's identity. Tami defines the actual building materials and systems which best fit project design renderings and budget constraints. Working closely with clients, cost estimators, contractors and consultants, she provides comprehensive documentation that streamline the design and construction processes.
"All my projects require a deep commitment of my time and mental energy to completely understand the project components and how they weave together," she states. Her favorites are the Exxon Mobil Training Center and GSA/FBI building. "The Exxon Mobil Training Center was design-sensitive to the 1950's buildings on campus and juxtaposed a curved canted metal panel wall of present time," she explains.
As for the GSA/FBI office building, "Its secondary glass skin definitely makes it a unique Houston building," and she "looks toward the future of Net Zero building design where facades play a larger role in reducing energy cost."
Tami is on the board of the Avenue Community Development Corporation which provides low- income housing to Houstonians. Leveraging her passion for art, she volunteered with their fundraiser Art on the Avenue for many years and is now the art director for the annual event. She chose to support the organization because it fosters stronger families and communities while offering an interesting venue for local artists.
As an artist herself, it's no surprise that Tami's favorite quote is "This world is but a canvas to our imaginations." She organized a mid-career artist critique group, Art Chatter and the list of distinguished visiting critics include: Alison De Lima Green, Contemporary Curator at the Museum of Fine Arts Houston; Anya Tish of Anya Tish Gallery; Sally Sprout of Williams Tower Gallery; Toby Kamps, Menil Collection curator; and Sarah Kelner, Michelle White, Terri Sultan, Clint Willour and Christian Eckert.
When she's not too busy exhibiting work at Buchanan Gallery on nearby Galveston Island, you can find her enjoying yoga, bike riding, and cooking.
Representative Projects
Publications & News