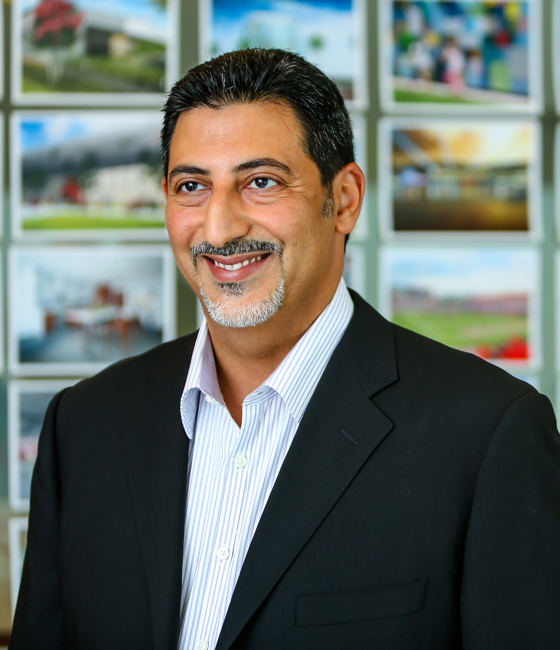 Tamir Kayal
Senior Associate
Biography
Page Project Architect Tamir Kayal has traveled all around the world since childhood, and he continues to fulfill his love of exploring in his role to further expand Page's international portfolio in the Middle East.

In 1982, Tamir moved to the United States from Saudi Arabia with his parents. He continued his education in the American curriculum from middle school and graduated from the University of Houston Gerald D. Hines College of Architecture. After obtaining his degree and gaining project experience in the Page Houston office, Tamir represented the firm in Doha for several years to increase his presence in client meetings and projects.

"I have always felt that my Middle Eastern heritage along with growing up and getting my education in the U.S. would put me in a unique position as a professional," Tamir says. "Understanding the professional practice, history, culture and language of both worlds has given me the attributes and confidence to increase my professional ambition and focus my goals on helping to join American innovation and capabilities in the architectural and engineering practice with potential work in the Middle East."
A majority of his work has focused on architectural production, technical analysis and detailing, construction administration, project team coordination. He has also participated in several business development and marketing efforts related to work in the Middle East. Tamir has worked on building many of Page's most recent BIM project models and is an expert Revit user.
Although he works internationally, his favorite project is located at his alma mater in Houston, the University of Houston TDECU football stadium. "I'm a huge sports fan, and being in the architectural design industry, I've always critiqued and compared different sports facilities throughout the world," Tamir says. "Having this rare opportunity to work for my school's football team is not only an exciting personal achievement, but it is also an honor and a privilege."
He counts some of his personal achievements among Houston-based projects, including Houston Methodist West Hospital, Texas Children's Hospital West Campus and Kelsey-Seybold Clinic.
When Tamir is not busy traveling the world, you can find him collecting art or painting some of his own with oils and acrylics. He is active in Houston as a volunteer for the Arab American Community Center as well as Habitat for Humanity.
Representative Projects
Publications & News