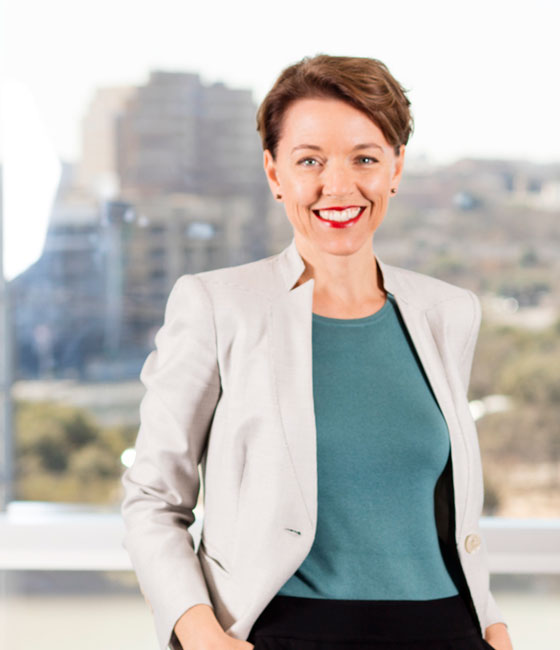 Wendy Dunnam Tita
FAIA, IIDA, LEED AP
Principal / Interior Architecture Director
Biography
For more than two decades, Wendy Dunnam Tita has sought to integrate innovation and forward-thinking strategy with exceptional design quality. She is a Page Principal, Interior Architecture Director and Housing and Hospitality Market Sector Expert.

Wendy's success as an architect derives from a process rooted in listening. Her passions lie in building upon the inspiration at the core of the client's needs and project goals to imagine creative, elegant design solutions that explore and expand opportunities aligned with budget, scope and schedule. Building upon the foundations of interior architecture, her other areas of expertise include the expression of brand/identity with interior space, marriage of workplace and wellness solutions and integration of custom designed furnishings, art and architecture.

Additionally, she is experienced in the inclusion of sustainable design strategies in projects ranging from intimate residential spaces to large and complex public works. Wendy has conducted original research and developed designs and standards adopted as sustainable models. She has led and managed both interiors teams and full-service design studios with clients from corporate, institutional, hospitality and residential sectors.

Her award-winning projects range from luxury single-family homes like the Torcasso Residence in Santa Fe and various multi-use residential buildings dotting the downtown Austin skyline to unique corporate offices such as Ottobock headquarters. She is a trusted partner and collaborator and was recently featured in Texas Architect Magazine's "Collaboration and Craftsmen" for her work to authentically integrate designs by local makers into all types of projects.
Wendy fosters healthy team environments with an emphasis on mentoring and staff development. Her dedication to education extends outside of the office in her relationship with The University of Texas at Austin School of Architecture. In 1999, Wendy assisted in curriculum development for the Interior Design program. For the following six years, she taught design studios and a lecture course, and today, Wendy continues to support the school as a visiting critic and adjunct lecturer.
Wendy earned her Bachelor of Architecture with Honors from The University of Texas at Austin. She practiced in New York City before joining Page in 1995 as a designer that was passionate about weaving together architecture and interior design. She was the leader of the interior architecture studio until 2002 when she established her own practice while continuing to collaborate with the Page design team. In 2013, she rejoined Page as a Principal. Wendy is registered to practice architecture in Texas and is a LEED Accredited Professional.
As a member of the American Institute of Architects (AIA), she actively supports her profession outside the office by serving as an Executive Board member for the AIA Austin chapter. She is 2017 president elect and will serve as AIA Austin president in 2018. She also chairs AIA Women in Architecture "Shape the Conversation" Exhibit and Events Series and is working with the committee to create a new AIA Austin Young Leaders Program to support leadership development for Austin architects beginning in 2018.
Representative Projects
Awards
Graves Dougherty Hearon & Moody
2006 AIA Austin Design Award

OSU Alumni Center
2007 Brick Industry Association. Brick in Architecture Bronze Award

AMLI on 2nd
2007 Austin Business Journal Best Mixed-Use Project
2007 Associated Builders and Contractors Excellence in Construction
2008 Texas Society of Architecture Design Award
2008 Austin Energy Green Building Four Star Rating
2009 Dream Home Award Best Mixed-use

Greater Texas Foundation
2011 U.S. Green Building Council LEED Gold
2012 Arch Daily Selected Works

NorthPeak Residence
2012 Austin Energy Green Building Five Star Rating
2012 AIA Austin Homes Tour 2012
2012 Green Builder Home of the Year Awards - Best Healthy House Design
2012 EcoHome Award

Torcasso Residence, Santa Fe, NM
2013 Collaboration of Art + Design Residential Award - The Art Commission

Torcasso Residence, Santa Fe, NM
2014 Society of American Registered Architects (SARA) Design Award of Excellence and Best in Class in the Residential category.

2nd Street District Master Plan
2015 Urban Land Institute (ULI) Austin Impact Award "Influence Award"

AMLI Mueller
2015 Multi-Housing News (MHN) Excellence Awards Gold Award for Low-rise Developments
Publications & News