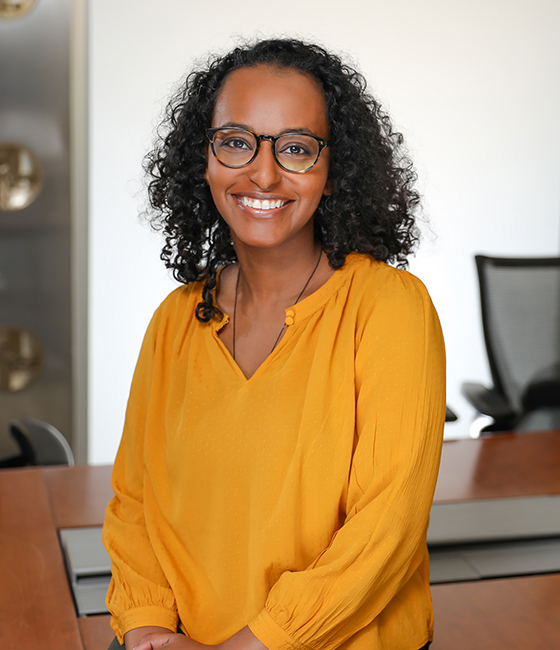 Wenguel Yohannes
RA, NOMA
Associate Principal / Architect
Biography
Wenguel Yohannes has already had the kind of career that some architectural students only dream of. She began working at Page after receiving her Bachelor of Science in Architecture from the University of Texas at Arlington. As a native of Ethiopia, she brings a wide cultural perspective to client projects. Within a few years, Wenguel has already embodied the firm's vision of design that makes lives better.

She has worked on projects that improve the quality of life for residents of multiple communities, ranging from Veterans Affairs health clinics to performing arts centers to a revolutionary center for brain performance within the University of Texas system. And, she also has worked on overseas projects, which she enjoys as they remind her of her study abroad program in Italy.

Outside the office, Wenguel pays it "forward" by volunteering her design skills for service activities such as Hearts & Hammers which improves housing for the disadvantaged, and "backward" by mentoring architecture students at her alma mater.
Representative Projects
Publications & News