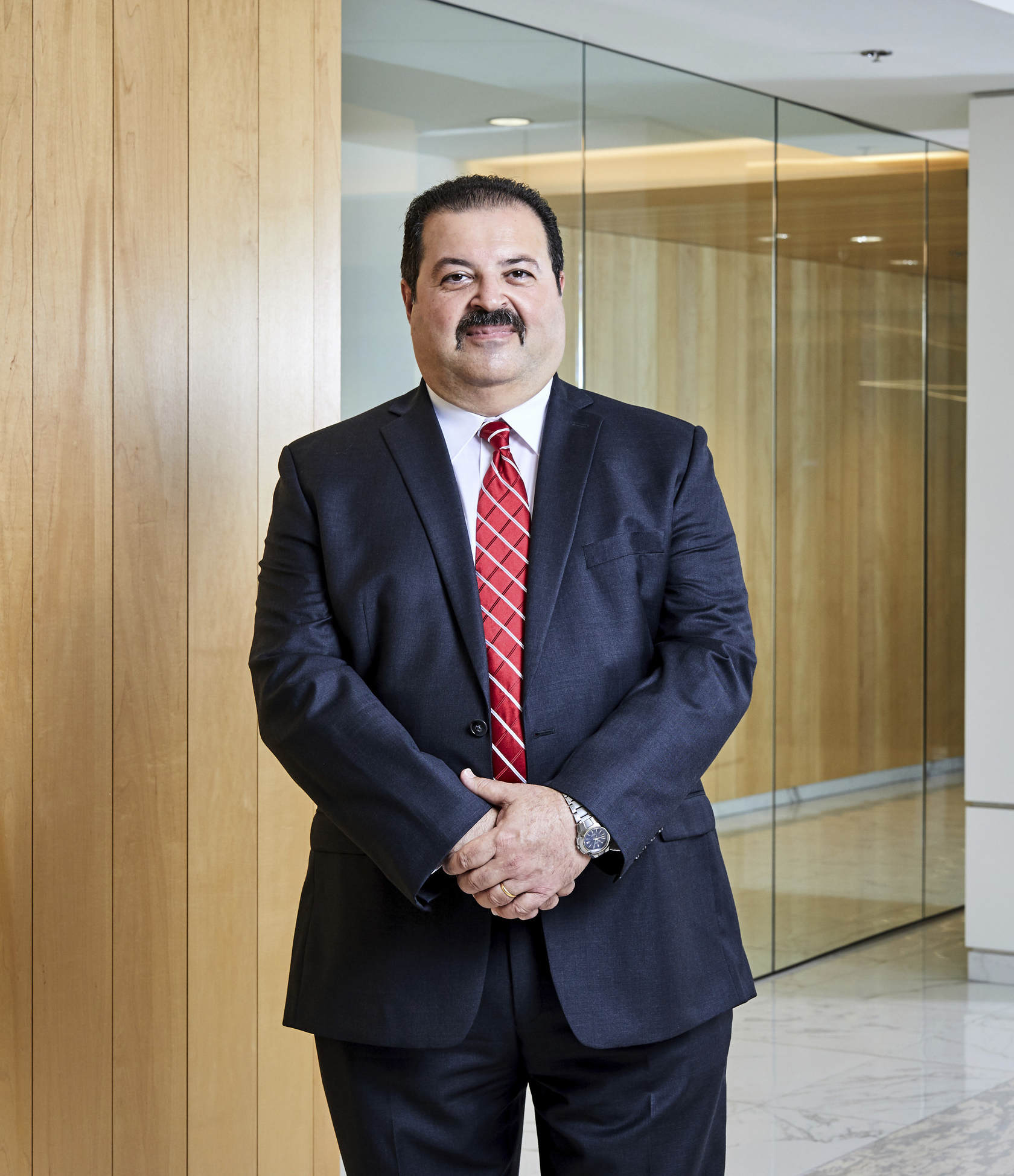 Wisam Aldabbagh
Associate Principal / Senior Lab Planner
Biography
It's not uncommon for people in the architecture industry to become immersed in their projects, but Wisam Aldabbagh takes his focus a step further than most by following the work of lab users he meets during the design process. "When I hear of any new discovery or scientific break-through done by a scientist whose lab I designed, that gives me a thrill!"

At this point, Wisam is following quite a few users, as he has been dedicated to laboratory planning and design projects since the millennium. His knack for connecting with people and putting them at ease has made him an instrumental team member on numerous projects, primarily in the academic and healthcare sectors.

However, Wisam has actually been a designer for three decades. He graduated from the University of Technology in Baghdad, Iraq, with a Bachelor of Science in Architectural Engineering in 1986. During his studies, Wisam was inspired by the harmonious combination of the science of construction and the creative art of design. He embraced the approach of finding simple, straight-forward solutions to design challenges that turned into a great asset for designing laboratories.
If Wisam's designs evoke a sense of global culture, that's the influence of his native Middle East region as well as both the study and practice of European architecture. He began practicing architecture in Iraq and also worked in Jordan and Greece before moving to the United States and becoming a dedicated specialist in laboratory planning.
Some of his domestic work includes the Bioscience Education Center at Montgomery College, Germantown, MD, and the Science Center at Montgomery College, Rockville, MD. Both projects delivered state-of-the-art teaching laboratories and recitation spaces for the students and faculty that will satisfy the current need and future expansion in enrollment.
Wisam also worked on an upfit, or tenant improvements, project for complex and sophisticated airplane design research laboratories inside the Horizon I Research Building for The University of South Carolina, the only Carnegie top-tier research institution in the state. The building is part of the Innovista Research District which combines the state's governmental, educational and cultural elements together in one location.
Outside the office, Wisam also applies his skills to benefit the community. He is an active member of St. Aphraim's Syriac Orthodox Church in Alexandria, VA, one of the oldest denominations in Christianity established in Antioch by the apostle Peter. The congregation had to use other facilities for years until they were successful in purchasing one of their own, and Wisam designed the new church altar as well as developed a master plan for future expansions.
In 2015, Wisam's prior firm, SST Planners, a nationally renowned laboratory planning and design firm, became part of Page. His role as laboratory consultant, planner and designer remained the same during the transition and today, he continues to work on projects with other architectural firms as before.
He and his family live in nearby Fairfax and he enjoys spending "Movie Nights" with his two daughters. However, during soccer season, particularly the World Cup tournament, this self-described "crazy fan" is in charge of the remote control.
Representative Projects
Publications & News