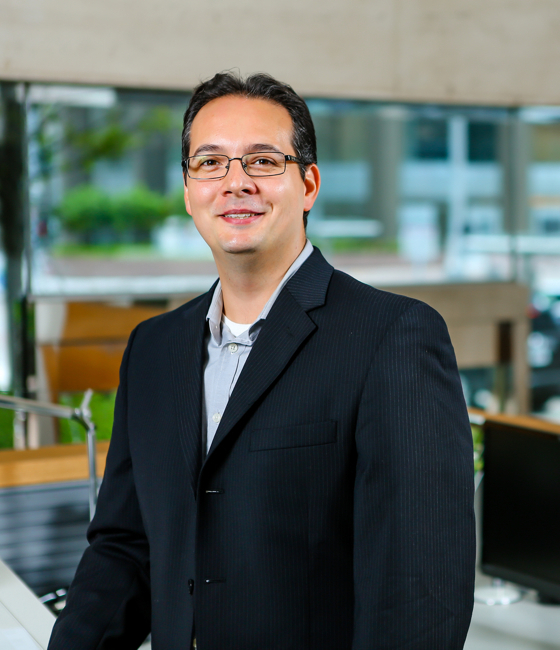 Zoltan Karl
Principal / IT Director
Biography
Zoltan Karl is Director of Information Technology for Page, a position that is becoming more and more critical to the success of large projects integrating a building's architectural design with sophisticated technology.

Healthcare is among the types of technology-rich projects that illustrate the demands for a multidisciplinary approach to design and project development. And for Zoltan, Texas Children's Hospital West Campus proved "an interesting experience" because the 492,000-square-foot facility was one of the first that the firm delivered in Revit. "There were numerous challenges to overcome with technology and workflows," he recalls. "As such, it caused IT to be more involved in the project than typically. It offered great insight into what we do and how it comes together."

Every aspect of the five-story hospital was meticulously planned, built, and equipped for delivery of family-centered pediatric care consistent with Texas Children's unsurpassed standards of quality. One of the nation's largest suburban pediatric hospitals, it provides 48 inpatient beds (with space for an additional 48 beds), four operating rooms, a 14-bed pediatric emergency center, and a 220,000-square-foot outpatient clinic wing. Extensive shell space also allows for anticipated internal growth, while the campus was master-planned to eventually accommodate additional nursing bed towers, medical office buildings, and parking garages.

Offering clients the foresight to plan for the future requires everyone to have a personal commitment to the project. As Zoltan says, "Commitment to the client, the project, the team and our organization are strong driving factors towards success.
"If you can get a group of people together and inspire them to be committed to a common goal, that cohesion will drive the creativity, collaboration, and, ultimately, the success of the team, project, and firm."
Zoltan graduated Magna Cum Laude from City University of New York's John Jay College of Criminal Justice with Bachelor of Science in Computer Information Systems. He holds numerous professional certifications in the information technology field, many related to his interest in cyber security.