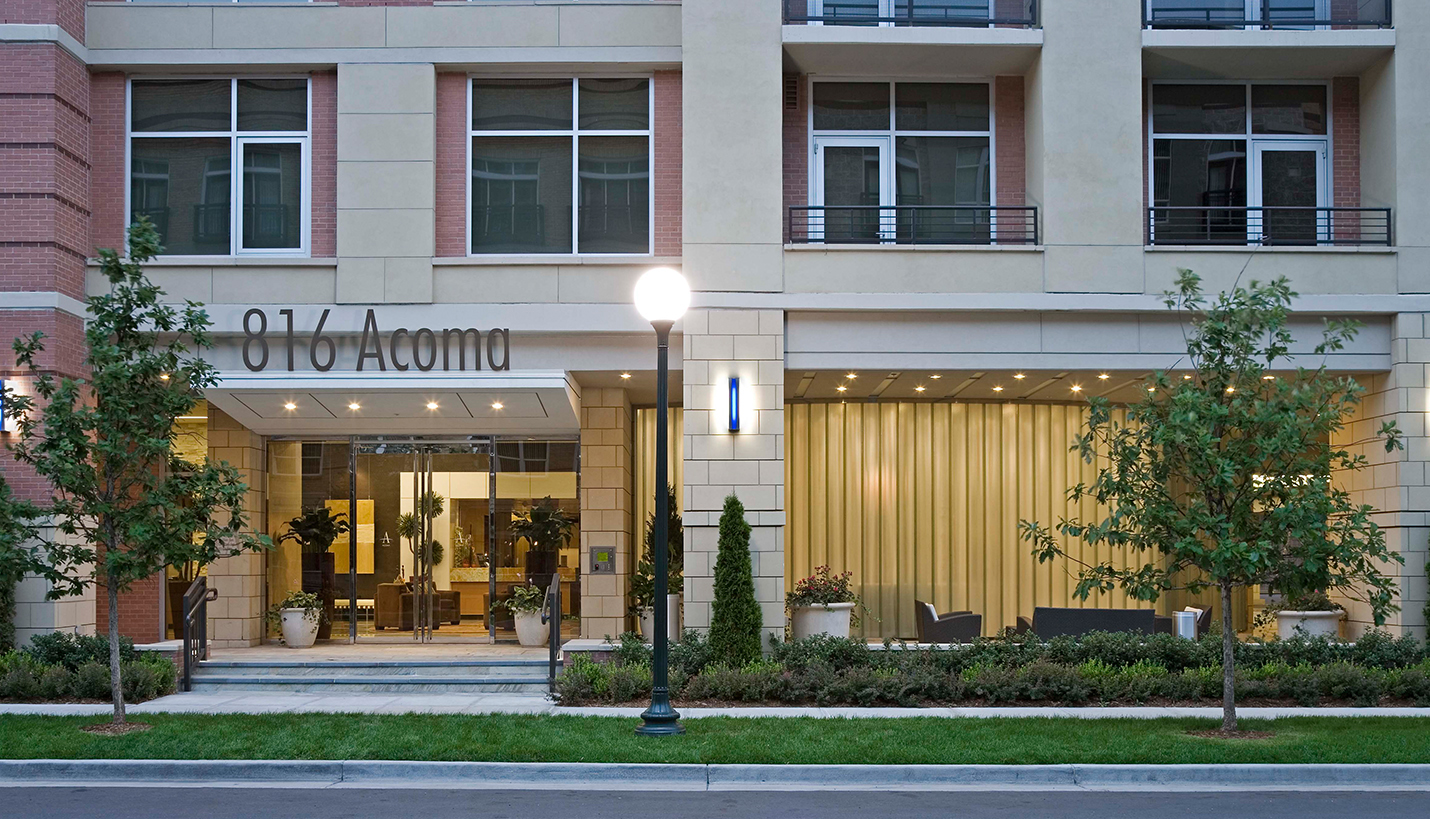 © Frank Ooms / Ooms, Inc.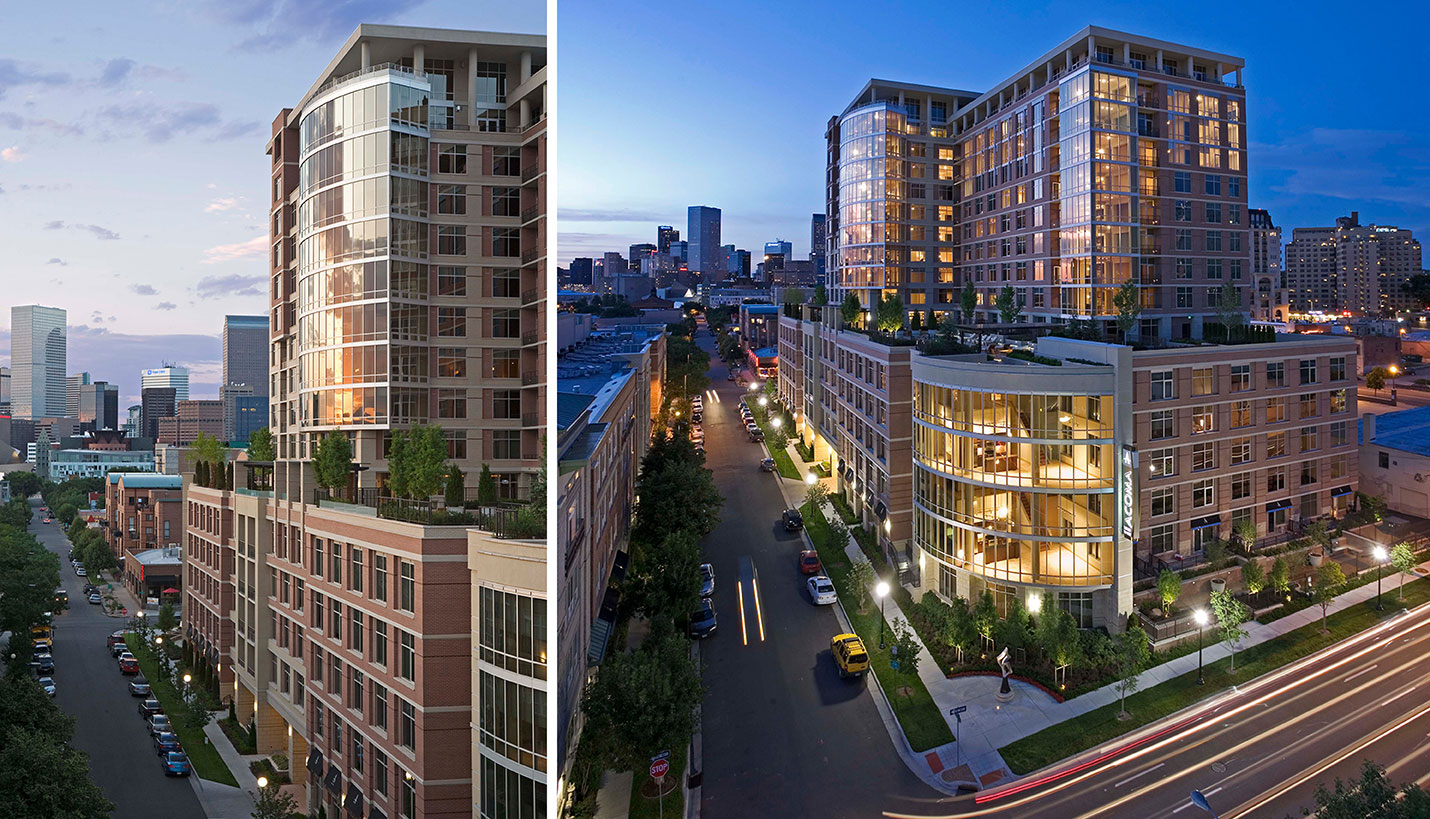 © Frank Ooms / Ooms, Inc.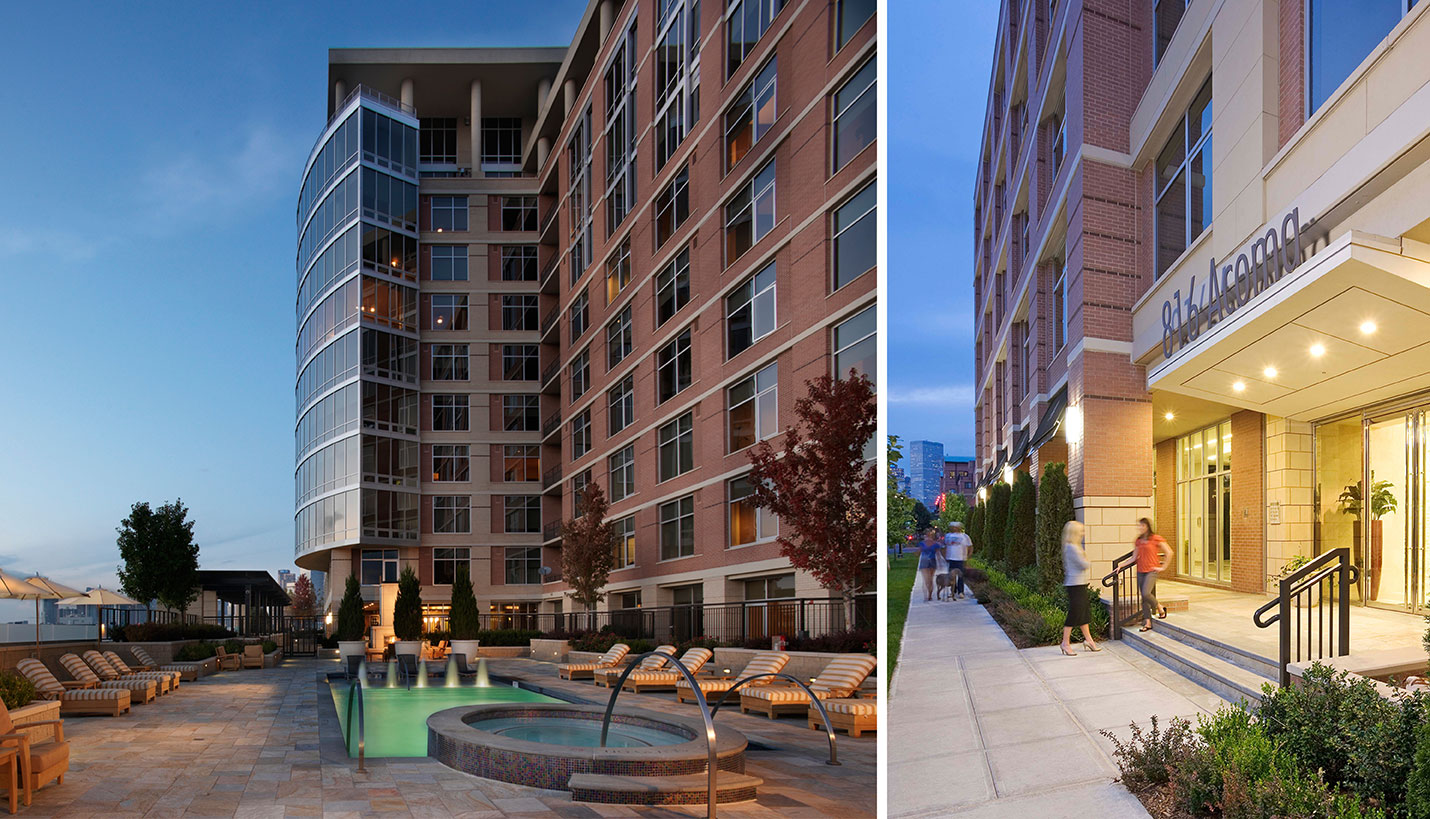 © Frank Ooms / Ooms, Inc.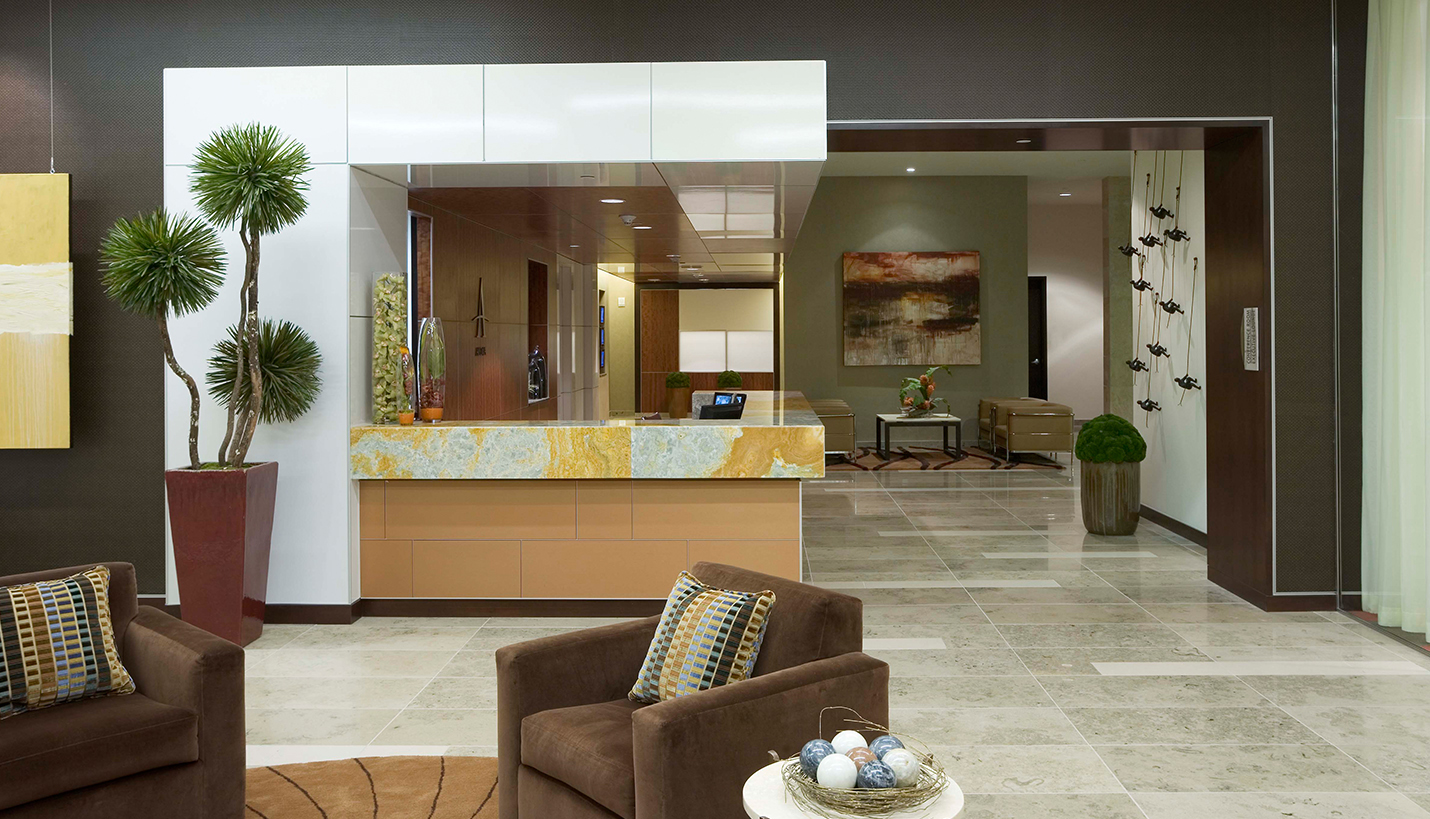 © Frank Ooms / Ooms, Inc.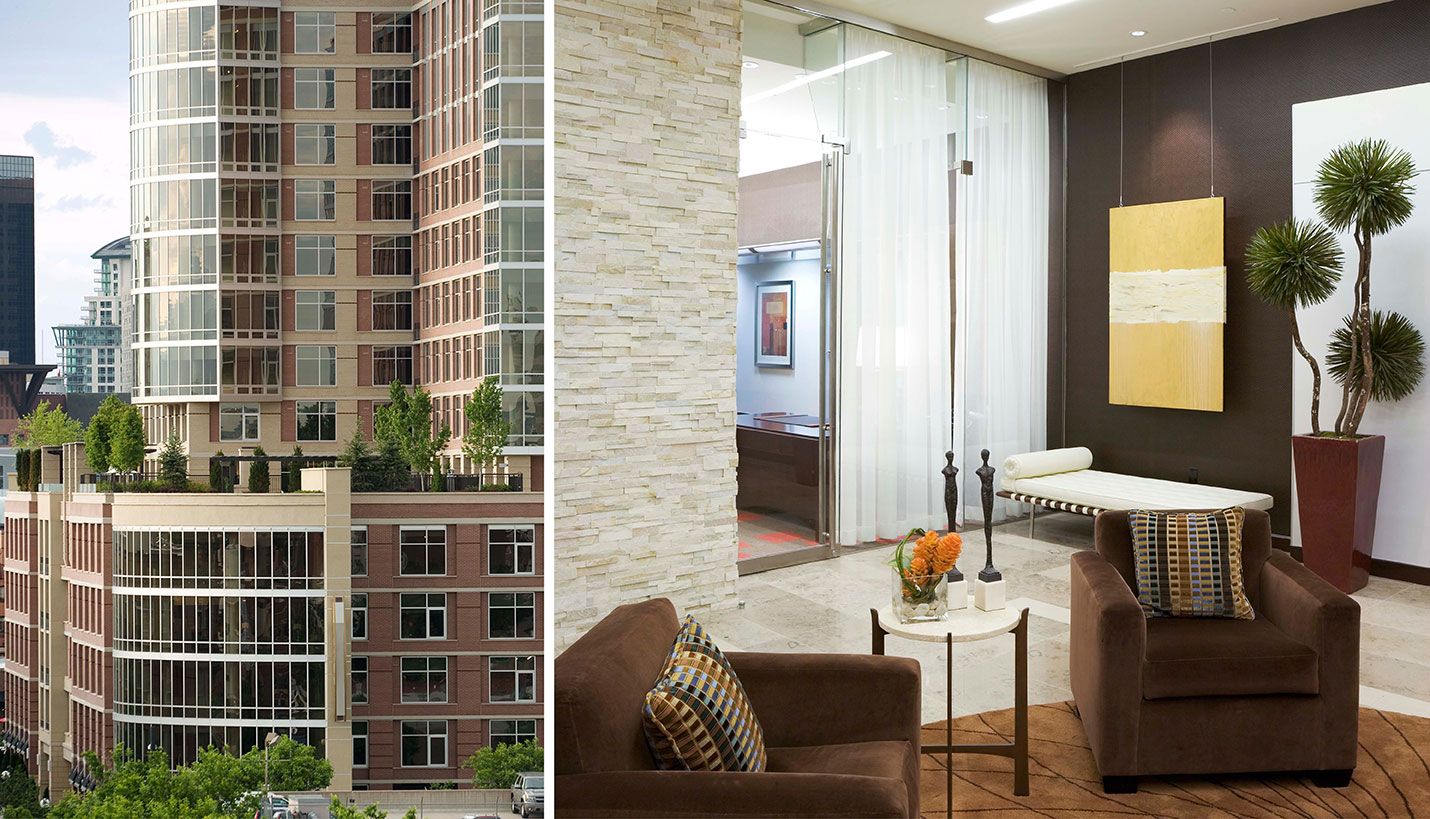 © Frank Ooms / Ooms, Inc.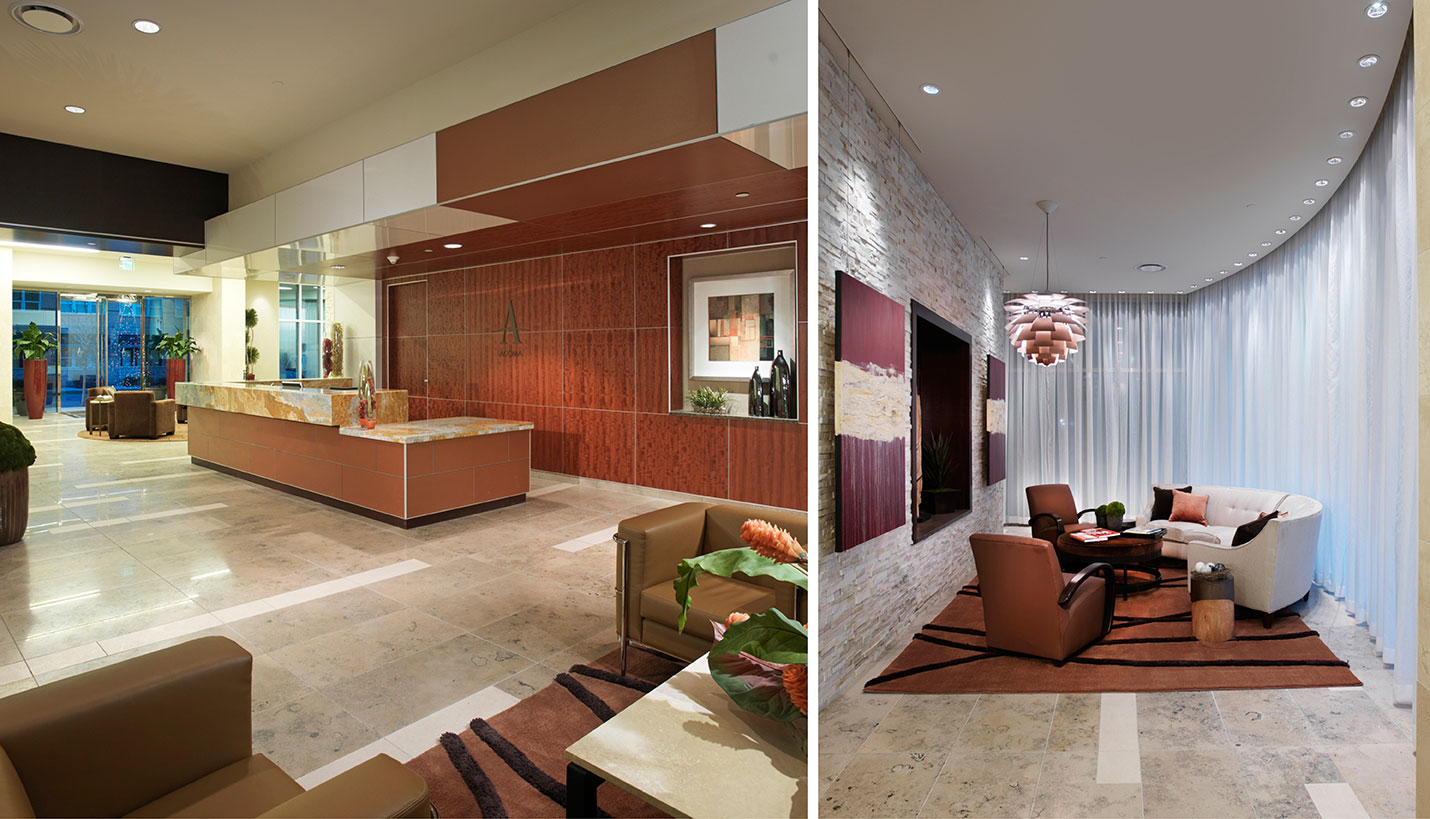 © Frank Ooms / Ooms, Inc.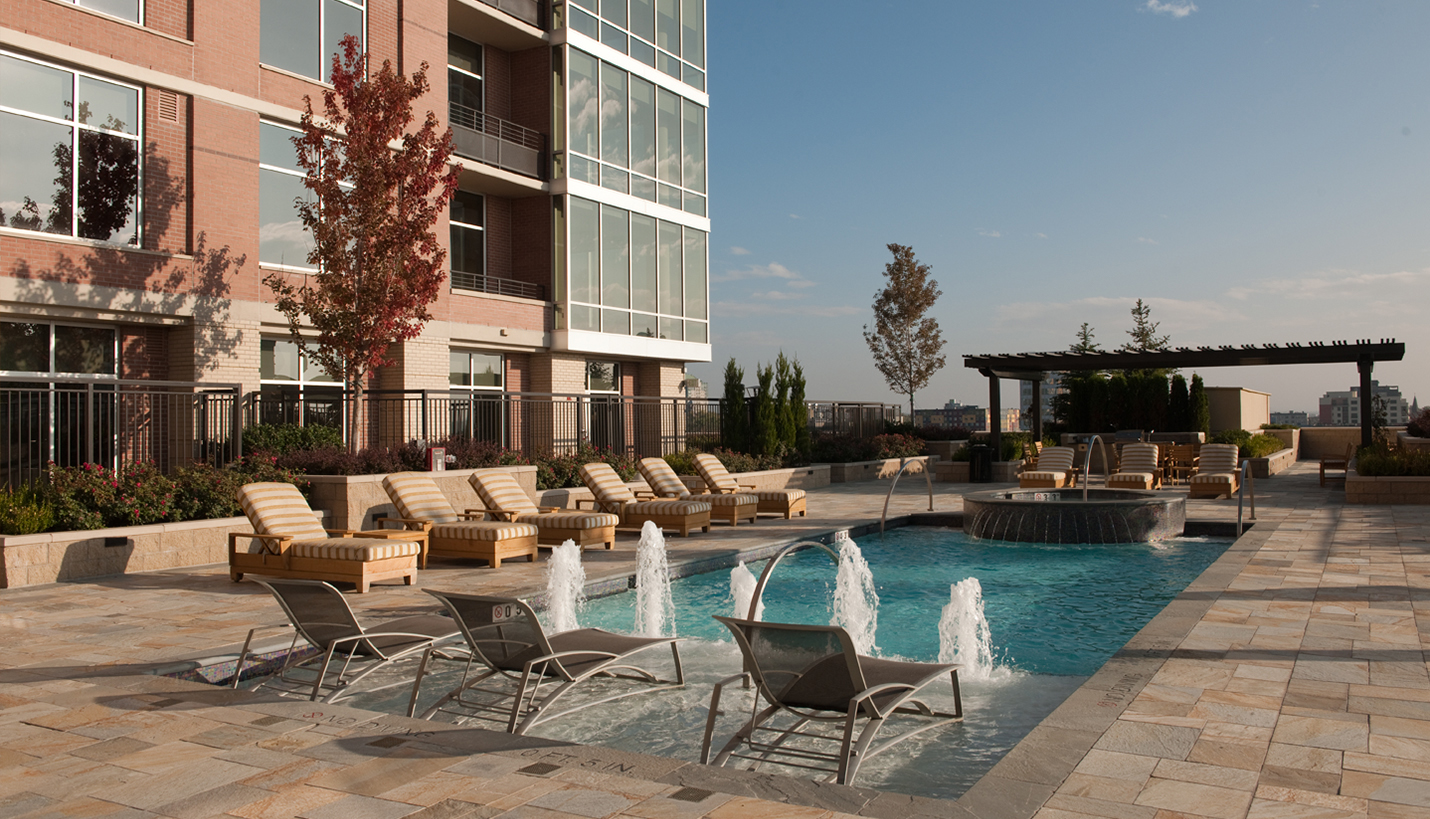 © Frank Ooms / Ooms, Inc.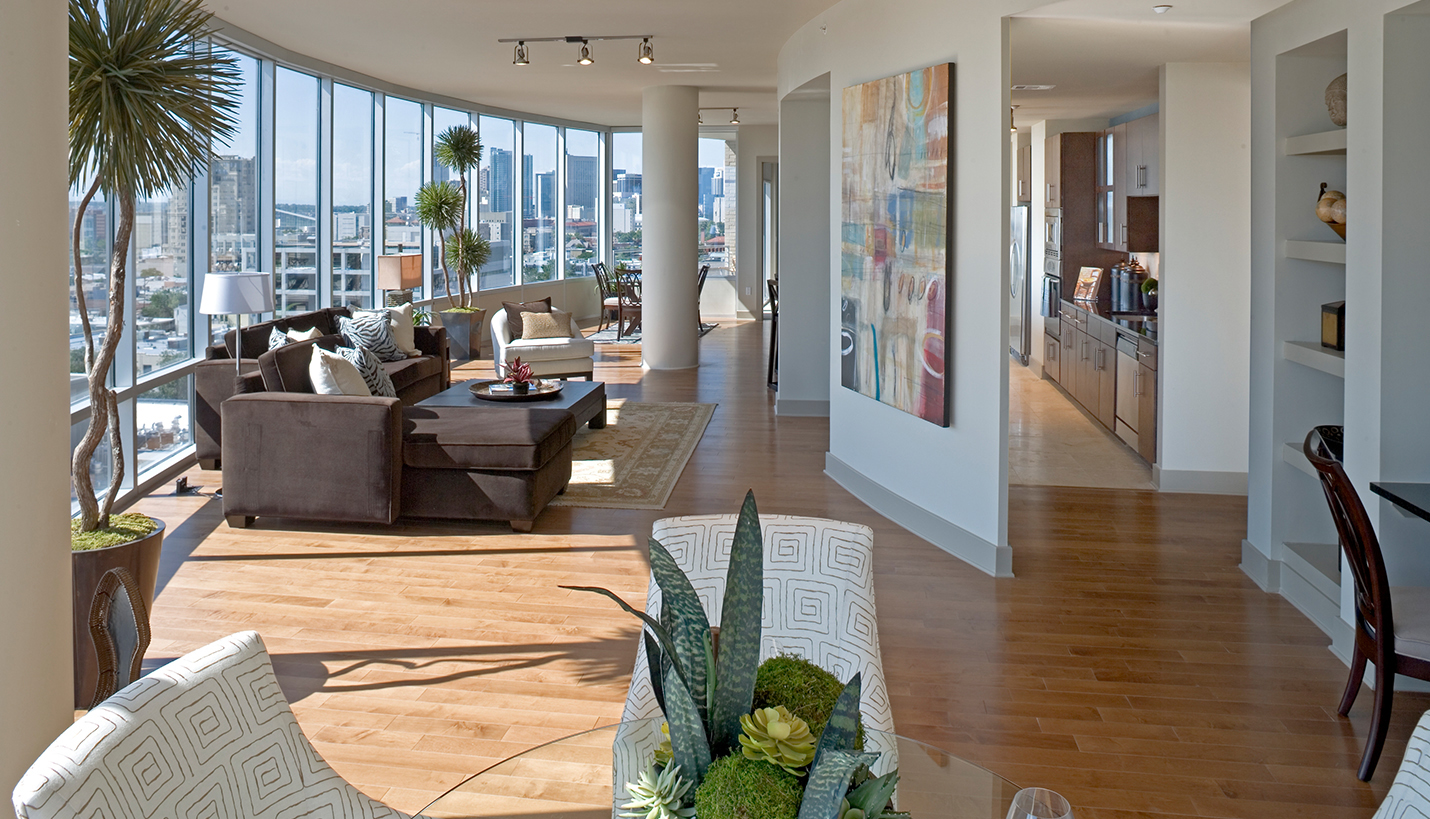 © Frank Ooms / Ooms, Inc.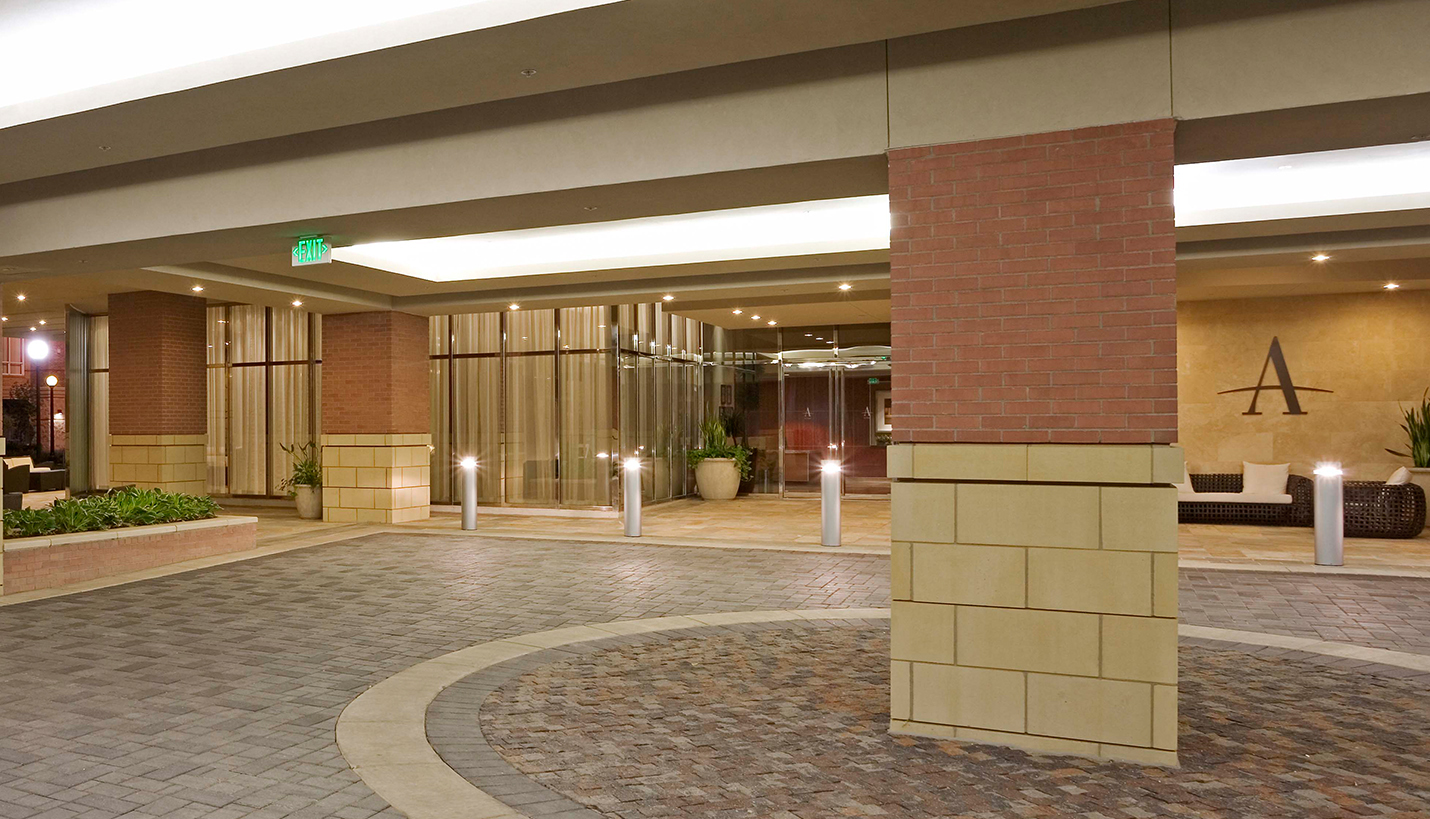 © Frank Ooms / Ooms, Inc.
Project Description
Located in Denver's Golden Triangle, the 16-story Acoma residential tower was designed to address the needs of the target audience of young urban professionals and to blend in comfortably with the surrounding neighborhood and arts district. The urban experience is enhanced with pedestrian-friendly arcades, canopies and stoops along the street. The building's five-story base, which contains a parking garage wrapped with two-story loft units, extends to the street edge and continues the established urban fabric. The taller residential tower of the building is set back to allow light and views to reach the street. Brick and cast stone details at the base of the building and the rich layers of pedestrian, public, and semi-private spaces around the street edge also reinforce the connection to the immediate streetscape. Reflecting its location in the art district, there are several outdoor public sculptures, and local artists' work is showcased throughout the interior.

Like the exterior, the extensive public spaces located throughout the interior project a strong, vibrant energy while still using materials to reflect the Colorado setting. Community spaces for residents include a large living area, business center, demonstration kitchen, game room and a wine garret. The linear lobby space runs along the street edge and serves as a rotating gallery featuring local artists, inviting pedestrian traffic to inhabit the space. The pool deck and exterior amenity areas are are elevated from the street, separating the outdoor activities from the street life below and maximizing views of downtown and the Rocky Mountains.
The 220 units were designed to appeal to urban and single professionals, baby boomers and those in need of temporary accommodations. To address the individuality of the residents, 80 different unit types were designed. The unique profile of the building envelope helped to create many individual unit types, allowing the design team to create many versions of similar unit types. This helped to differentiate certain units and to allow for flexibility in rental rates.
Media
"New Addition to Denver's Historic District Uses Brick to Blend with Urban Streetscape." Brick in Architecture Multifamily Residential, Spring 2012
Awards
Gold Nugget Grand Award
Best Multifamily Housing Project Over 6 Stories

Multifamily Executive Design Awards
High-Rise Project of the Year Merit Award
Publications + News
Related Services
People