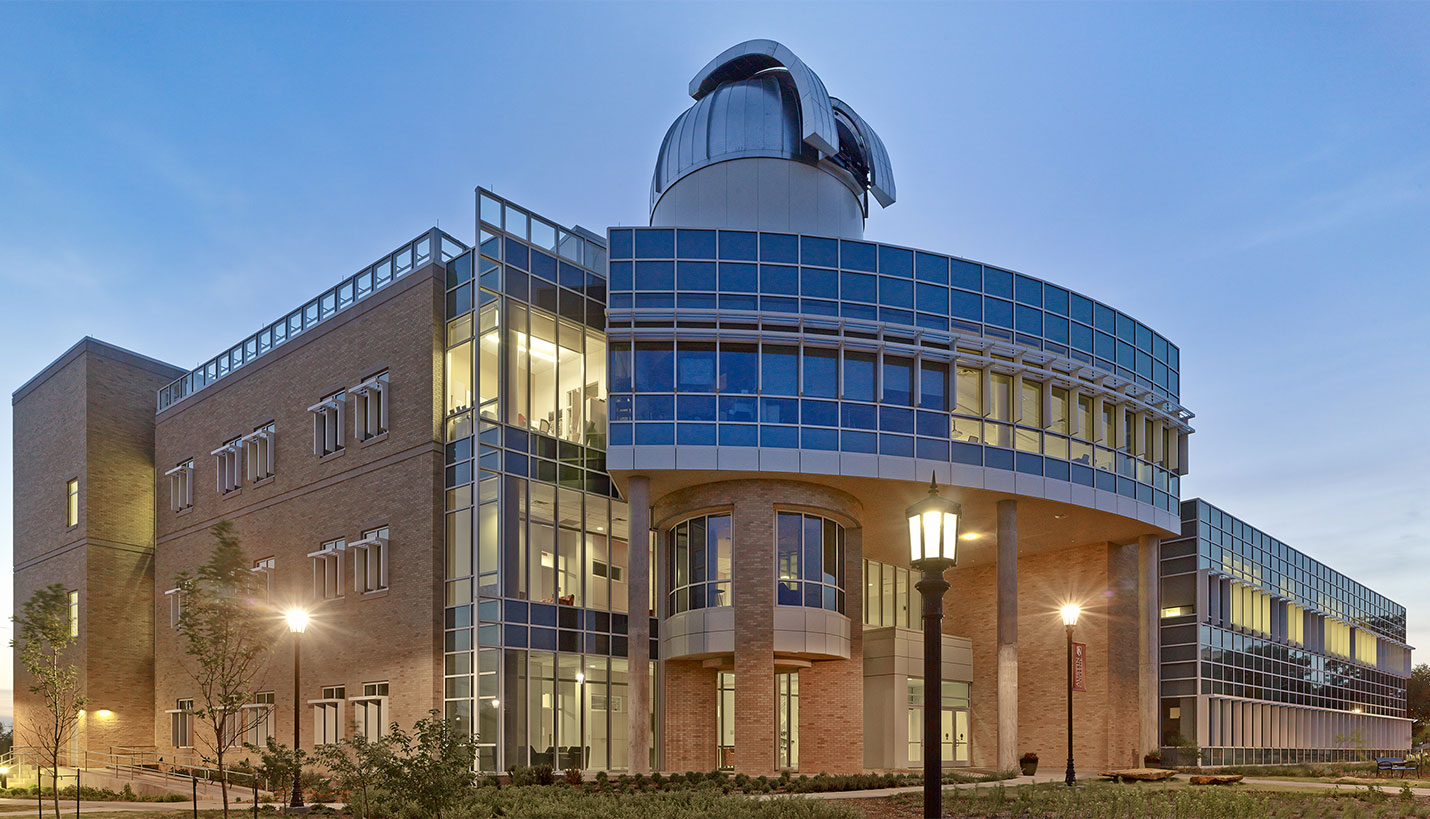 © John W. Davis, ASMP, AIAP / DVDesign Group, Inc.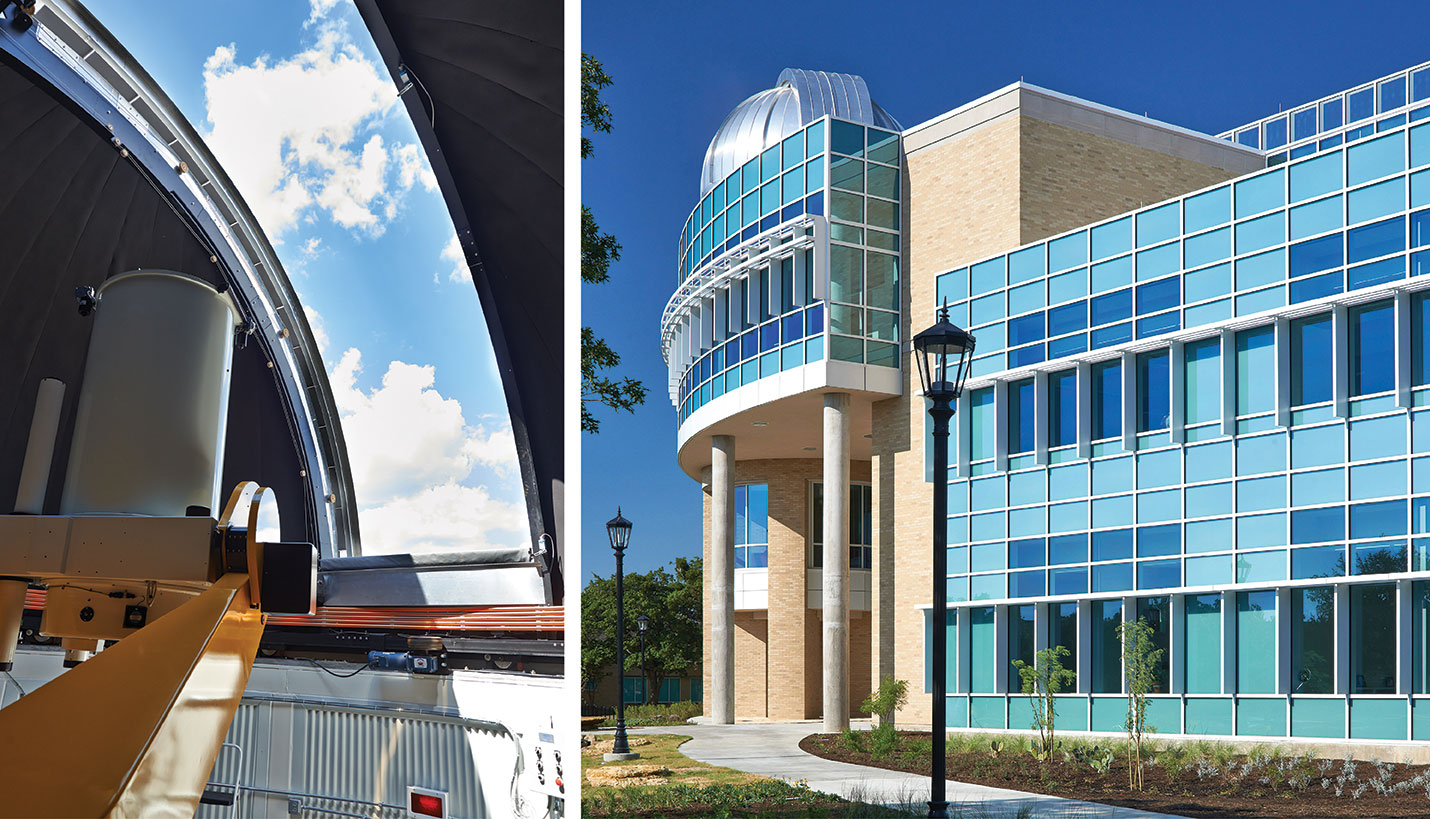 Left: © John W. Davis, ASMP, AIAP / DVDesign Group, Inc. / Right: Page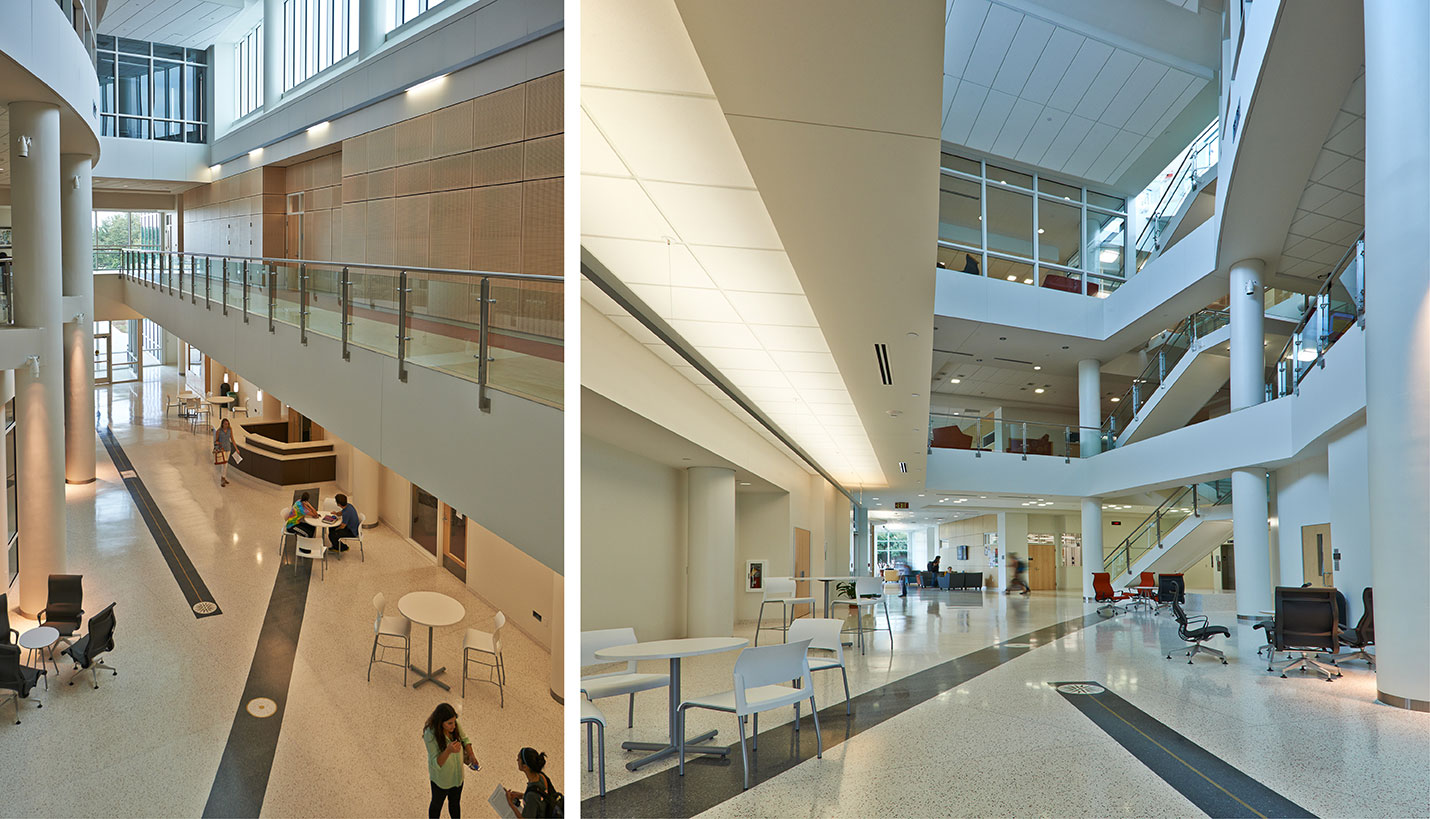 © John W. Davis, ASMP, AIAP / DVDesign Group, Inc.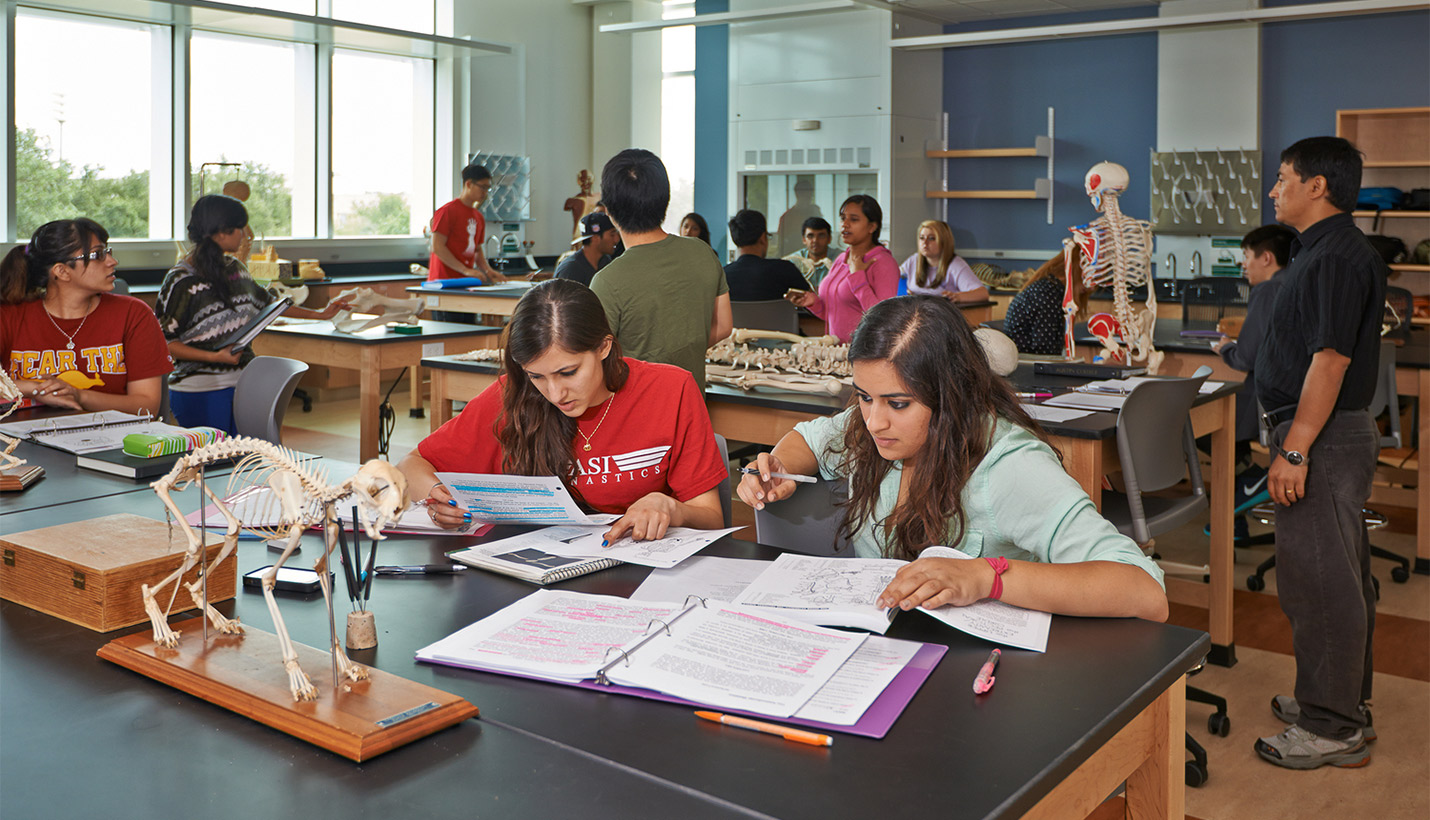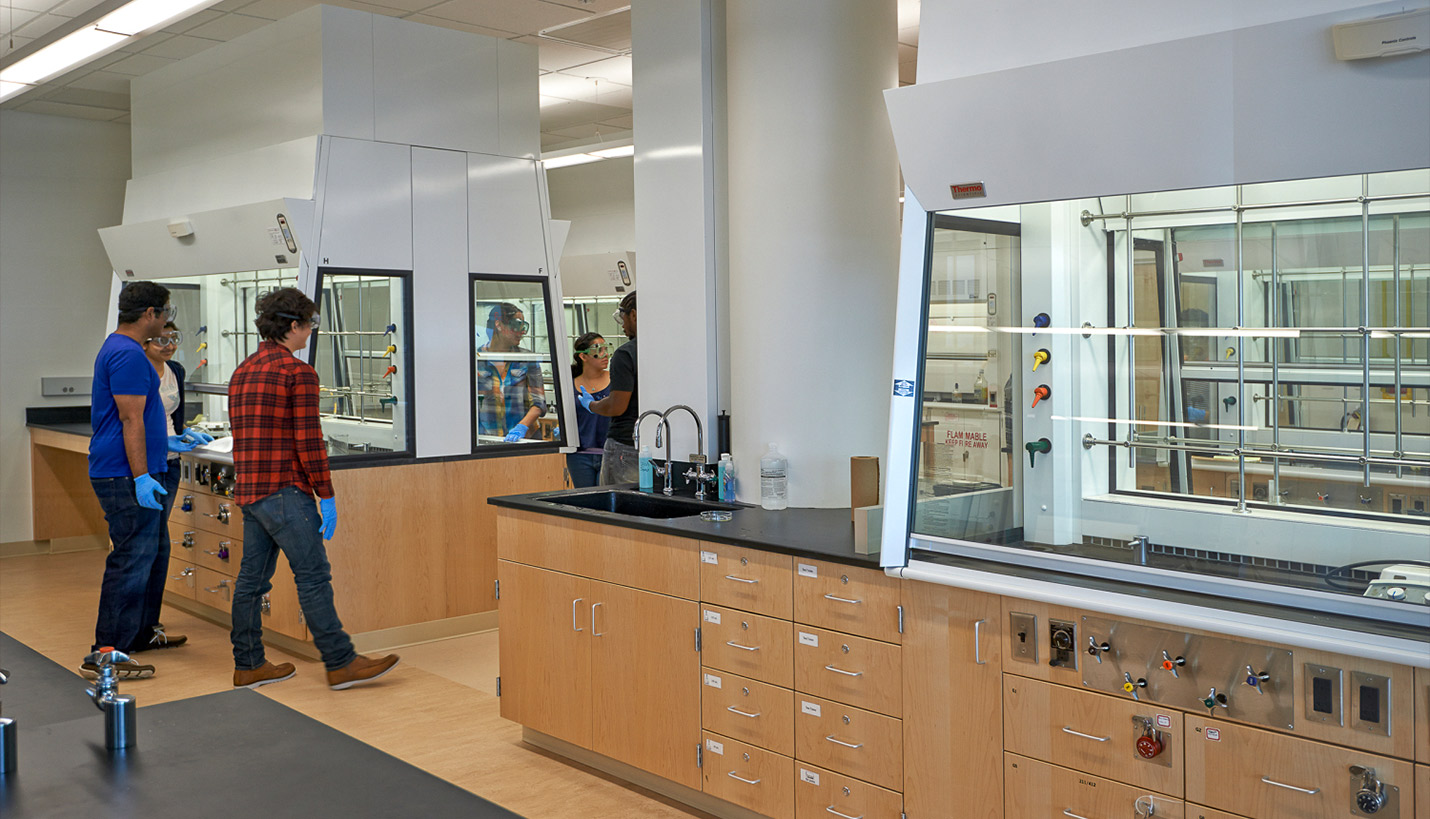 © John W. Davis, ASMP, AIAP / DVDesign Group, Inc.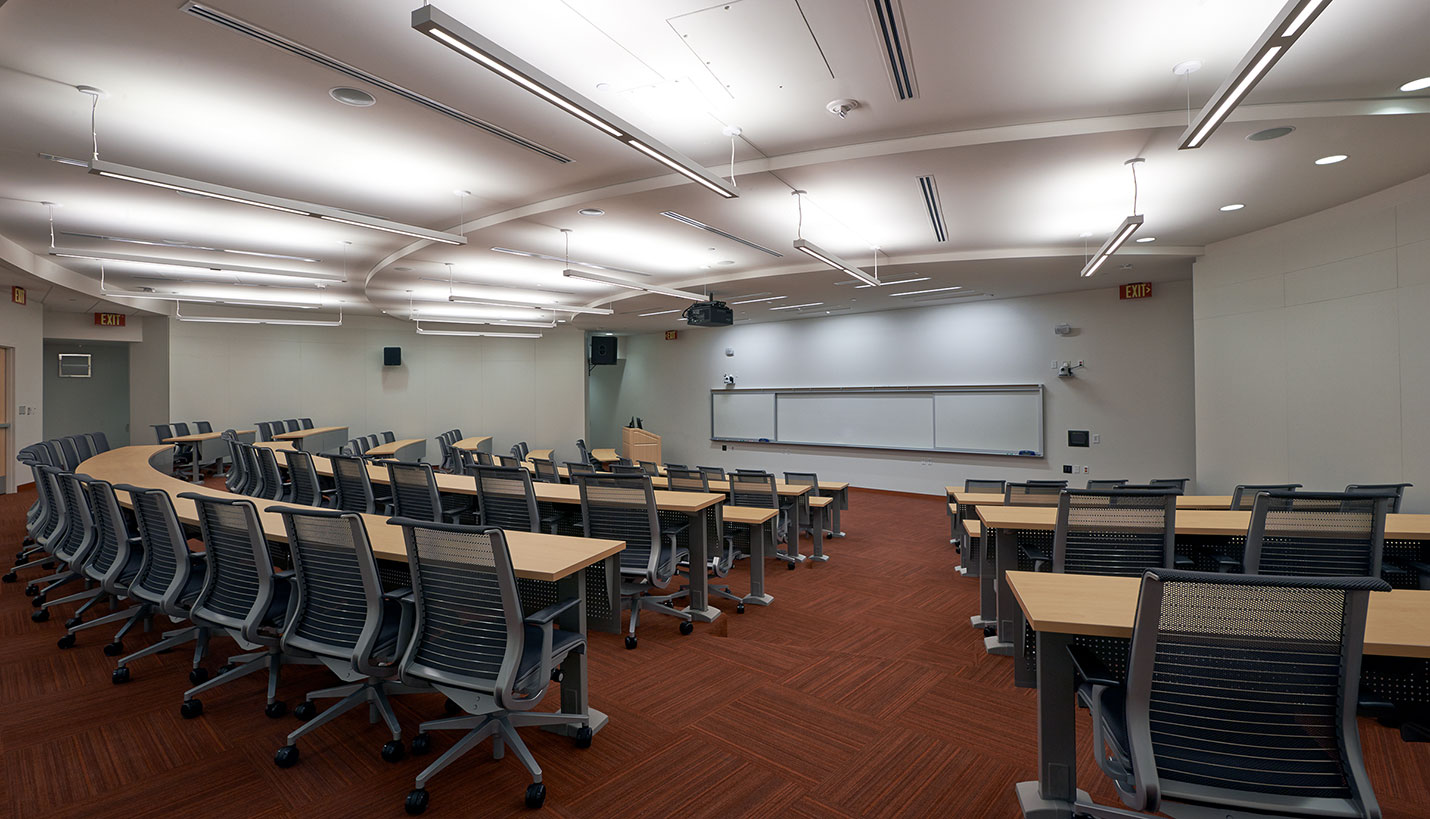 © John W. Davis, ASMP, AIAP / DVDesign Group, Inc.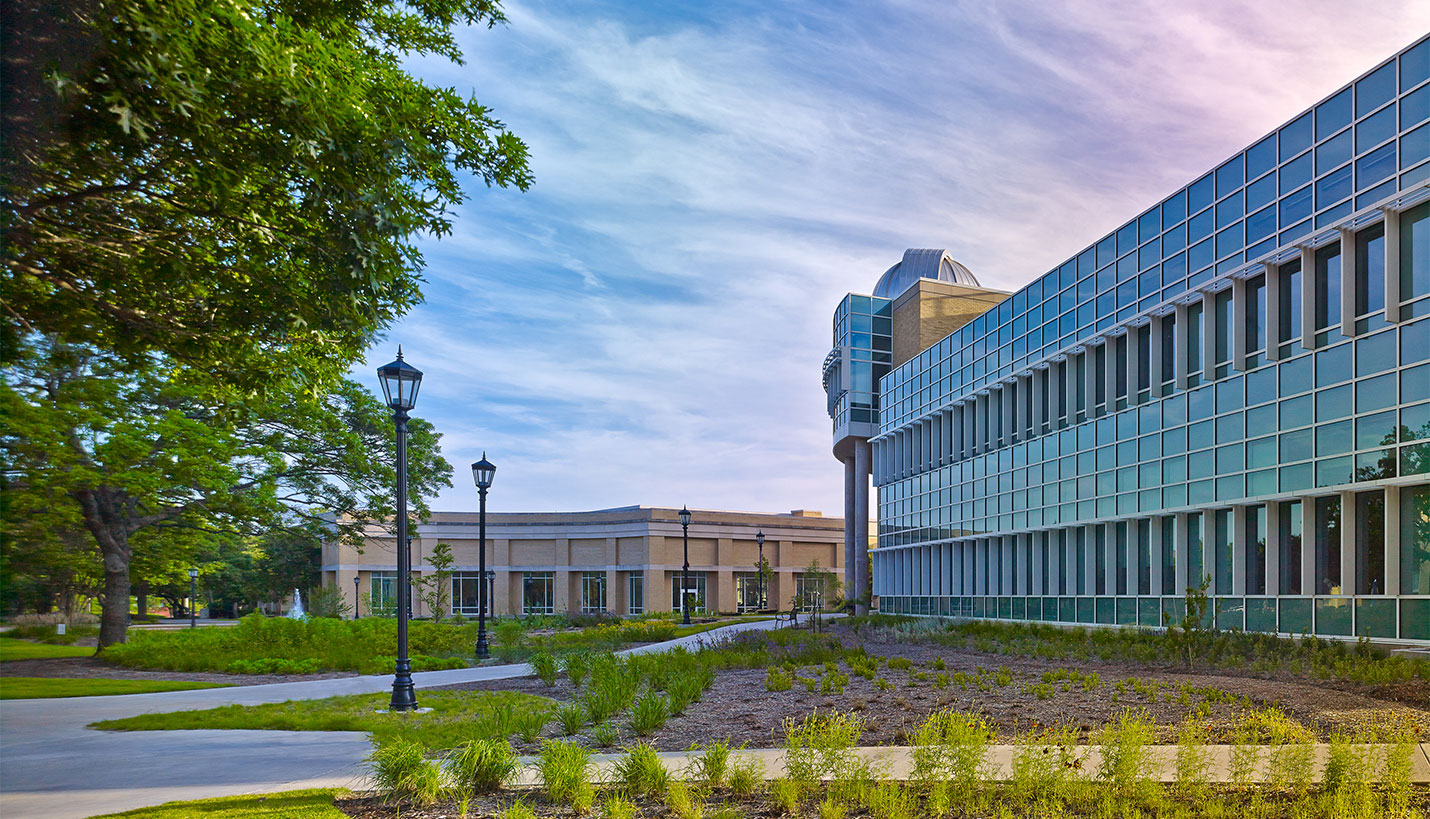 © John W. Davis, ASMP, AIAP / DVDesign Group, Inc.
Austin College IDEA Center
Sherman, TX
Project Description
Austin College's IDEA (Inquiry, Discovery, Entrepreneurship, Access) Center, a dynamic multidisciplinary science facility that houses astronomical and solar observatories, is distinctive for its environmental sensitivity and educational impact. The first LEED building on campus, the IDEA Center provides a contemporary, learning-focused home for students and faculty studying biology, chemistry, computer science, environmental studies, math, and physics.

The multi-disciplinary building of approximately 103,000 square feet includes classrooms and multi-purpose laboratories that support today's hands-on, experiential science curricula as well as the domed Adams Observatory, which houses a 24-inch telescope with an astronomical high-resolution image camera.
The IDEA Center expands opportunities for faculty-student research and facilitates global access to research and information. The three-story building also features 32 laboratory classrooms, 40 offices, 16 lecture rooms and a 108-seat auditorium. The building itself acts as a scientific instrument; a gnomon hole in the roof transforms the Center's atrium into a solar observatory, tracking the movement of the sun through the days and years.
The IDEA Center reflects Austin College's long-standing leadership in science education and its commitment to sustainability. It serves as a hub for social and intellectual interaction and houses the Departments of Math, Computer Science, Biology, Chemistry, Environmental Studies, and Physics. This facility is the next significant step in Austin College's current strategy to integrate science and technology into the liberal arts curriculum and maintain a competitive program in these fields.
Page, the architect and engineers of record, and Shepley Bulfinch, the design architect, worked closely with Austin College to develop site-specific opportunities for sustainability such as solar shading, use of natural light and rooftop rainwater collection for irrigation of native landscaping. Since the project is located in the endangered Texas blackland prairie ecoregion, it was designed to minimize environmental impact.
The facility itself was constructed using 90% FSC (Forest Stewardship Council) wood, which promotes the practice of sustainable forestry worldwide. Additionally, nearly half the materials used were sourced regionally, reducing the project's total carbon footprint. The building materials also contained 25% recycled content and during construction, over 80% of the waste was successfully recycled.
Ground was broken for the three-story facility in June 2011, and construction began in earnest in November of that year. The IDEA Center became home to science, math, and computer sciences faculty and students in August of 2013. The results of the LEED certification process, which takes place after a building's completion, were announced in the first quarter of 2014.
Publications + News
Related Services
People