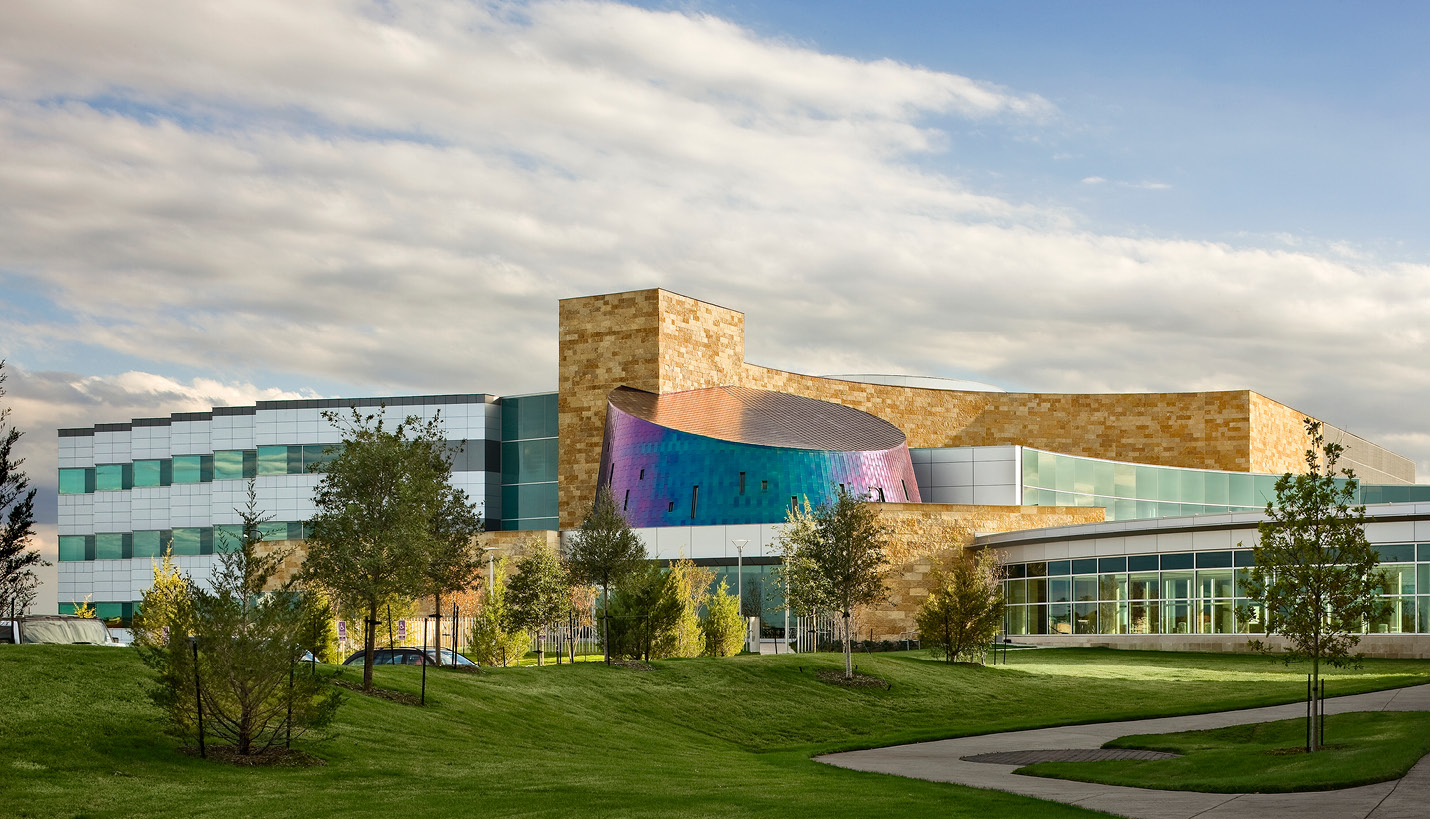 © Robert Canfield Photography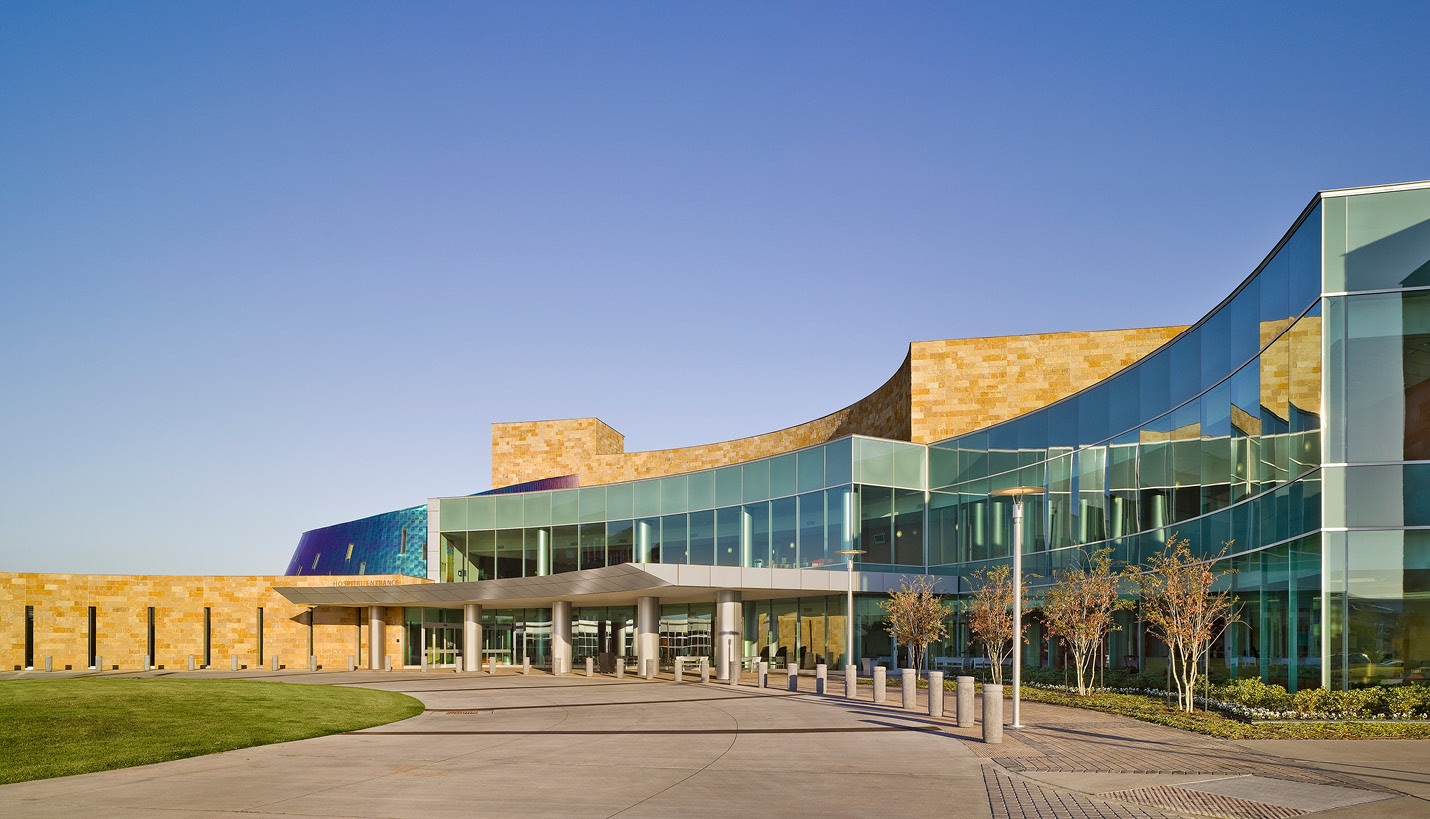 © Robert Canfield Photography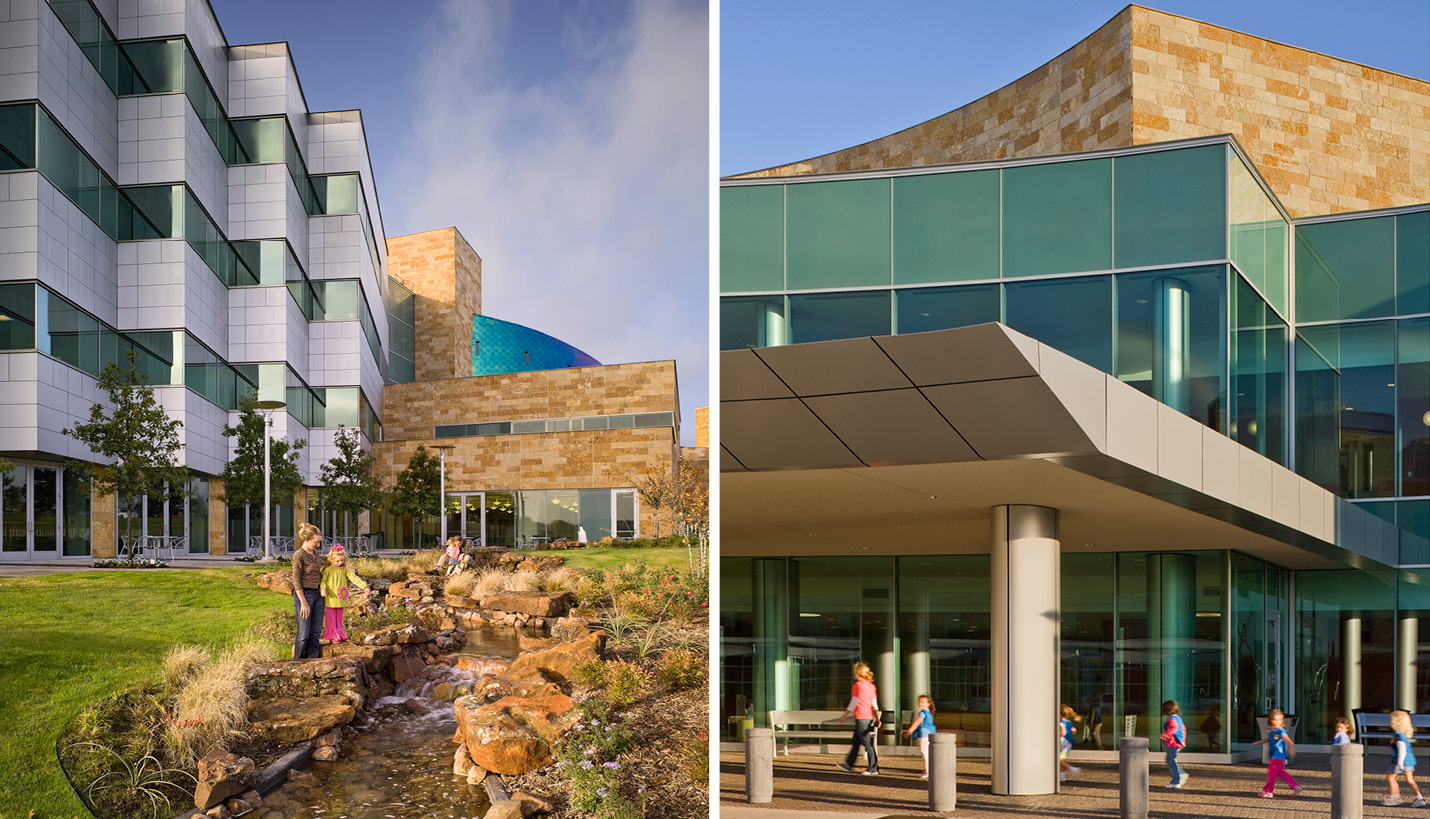 © Robert Canfield Photography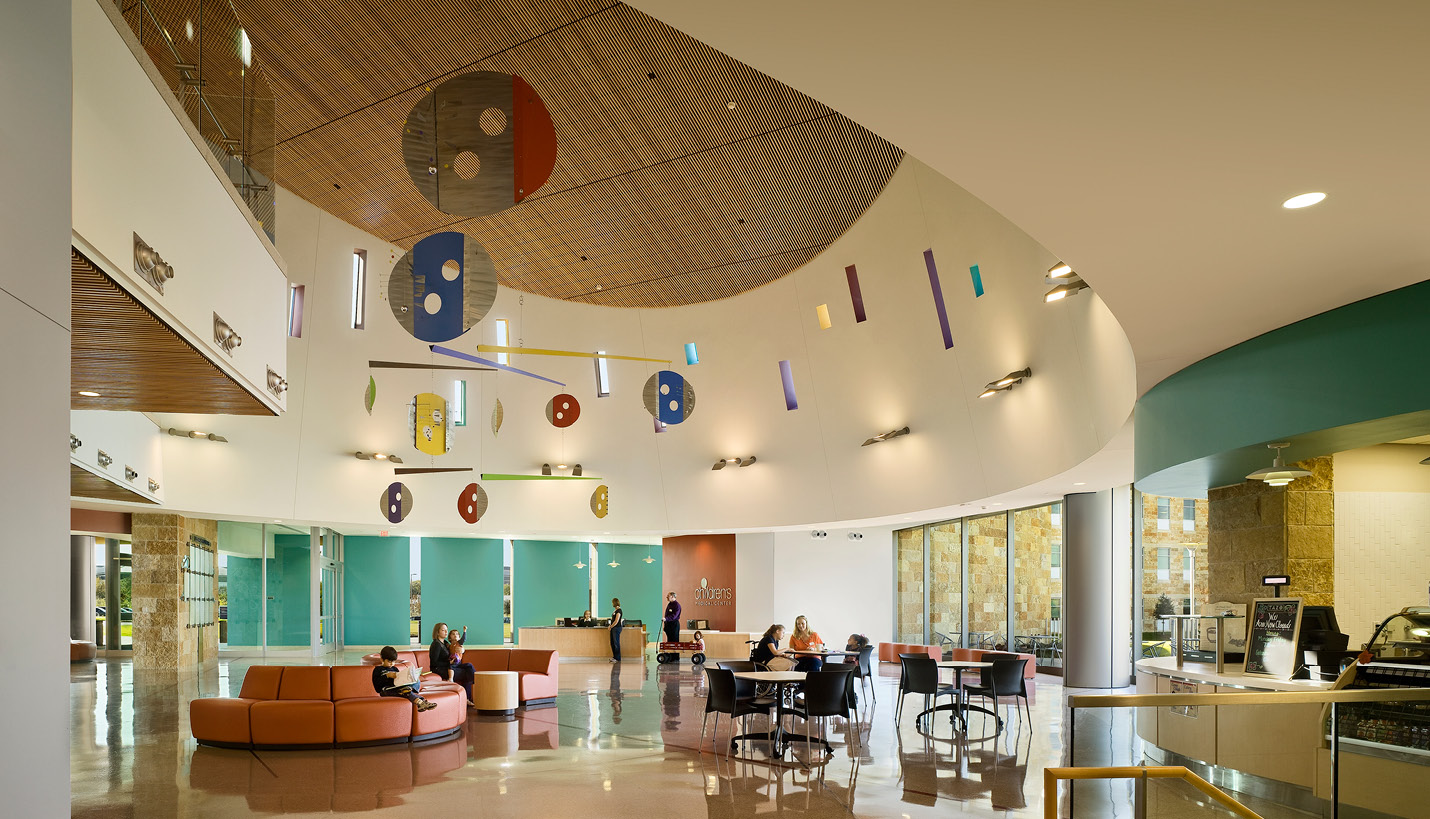 © Robert Canfield Photography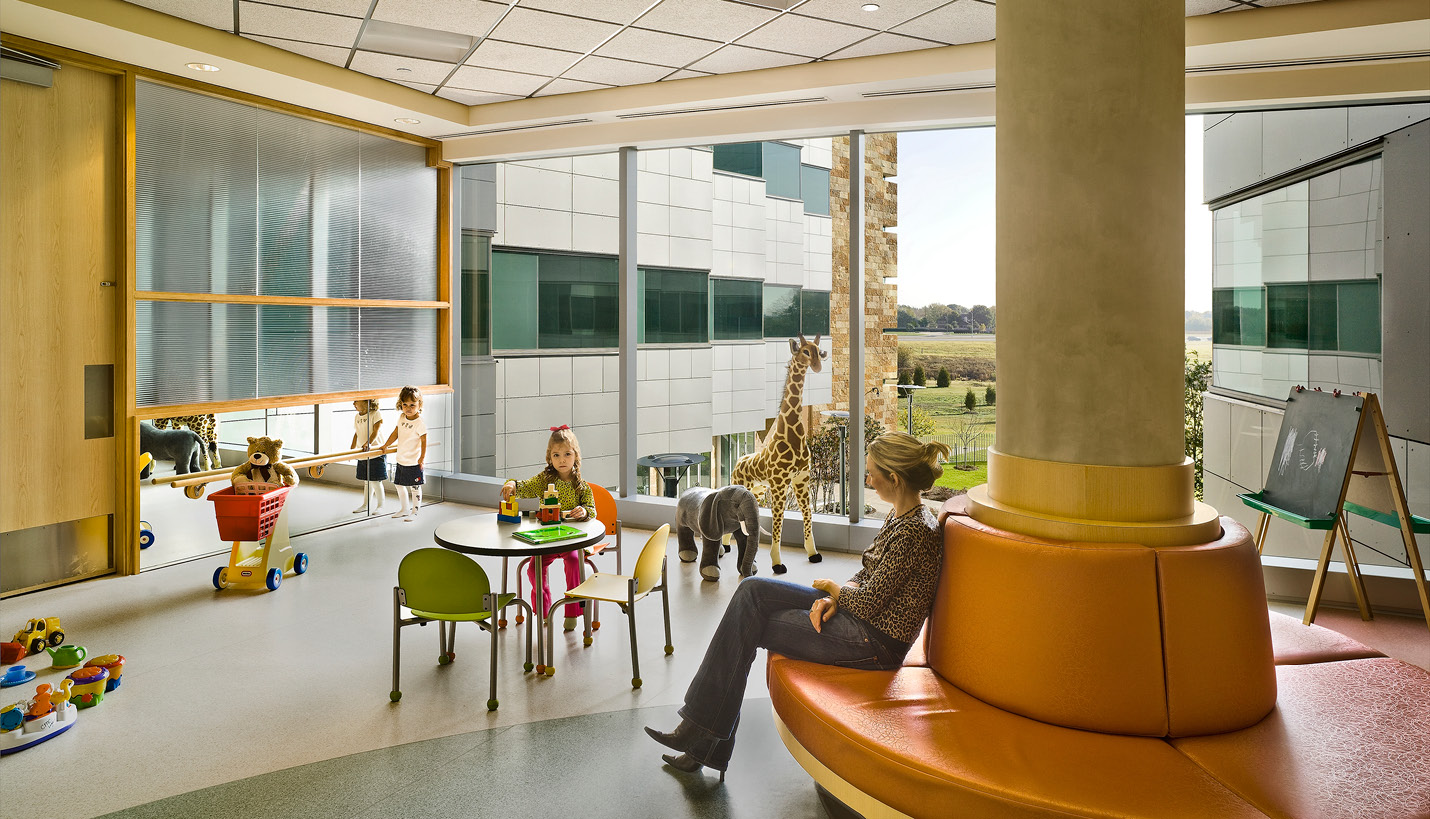 © Robert Canfield Photography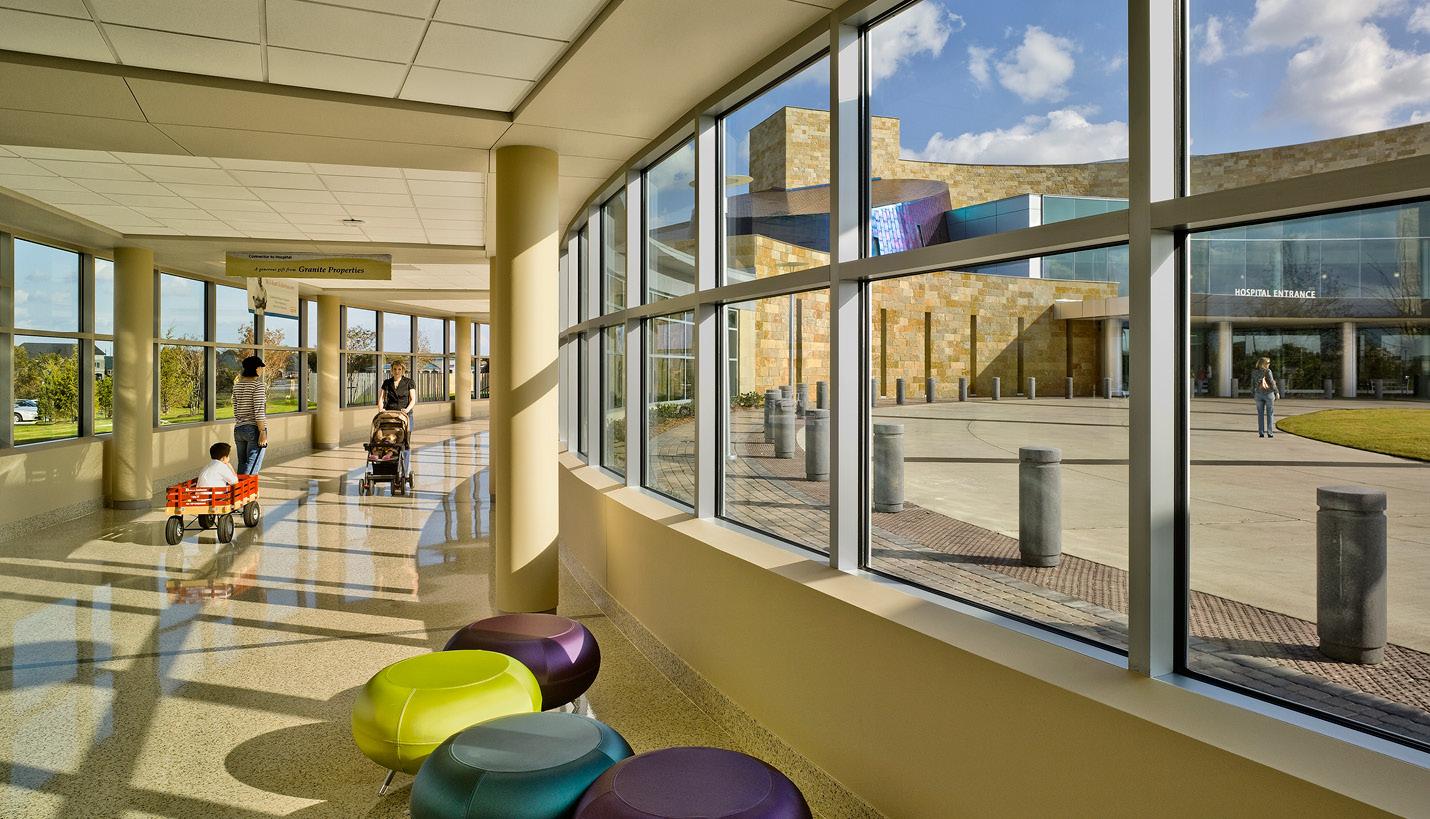 © Robert Canfield Photography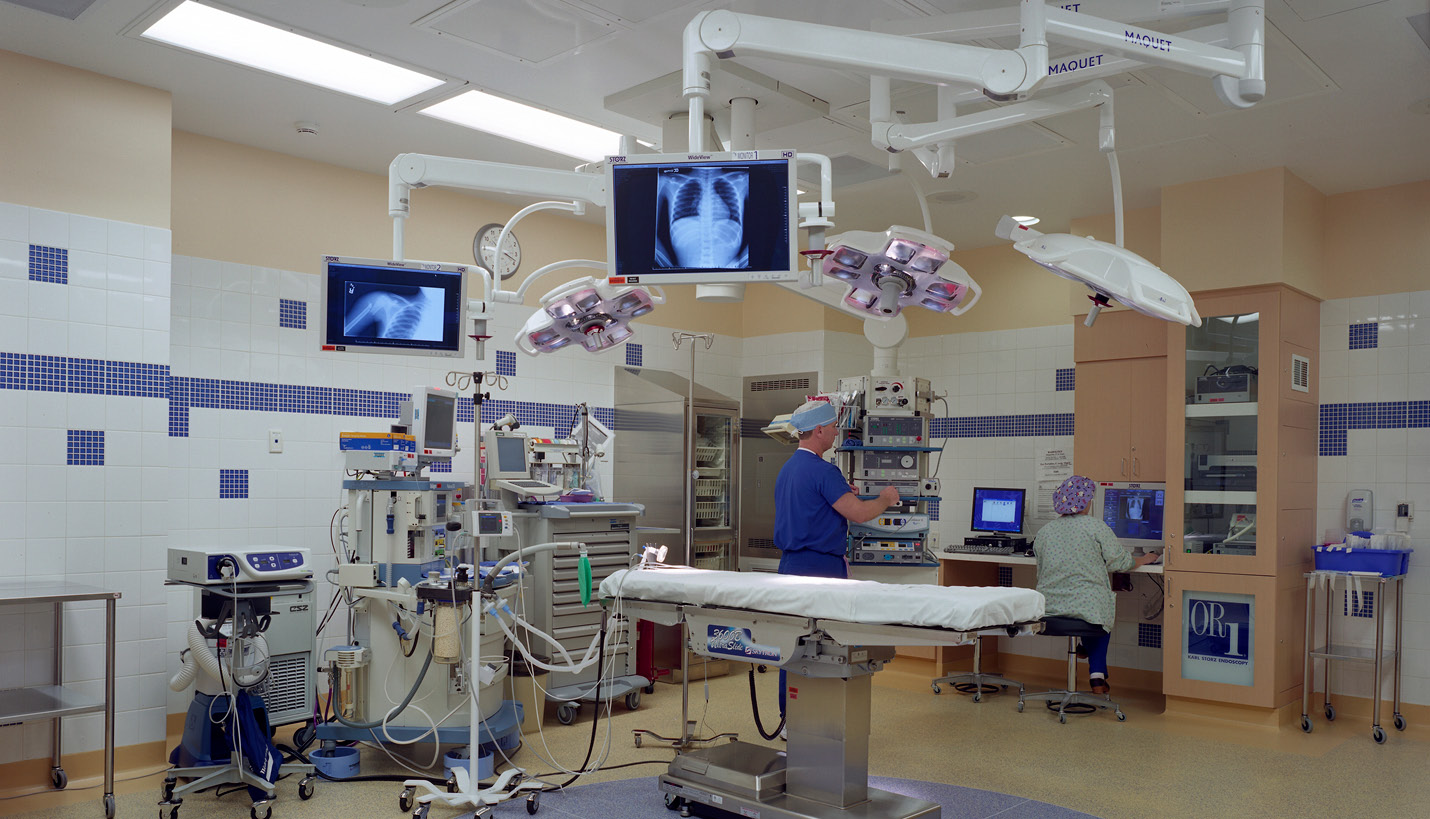 © Robert Canfield Photography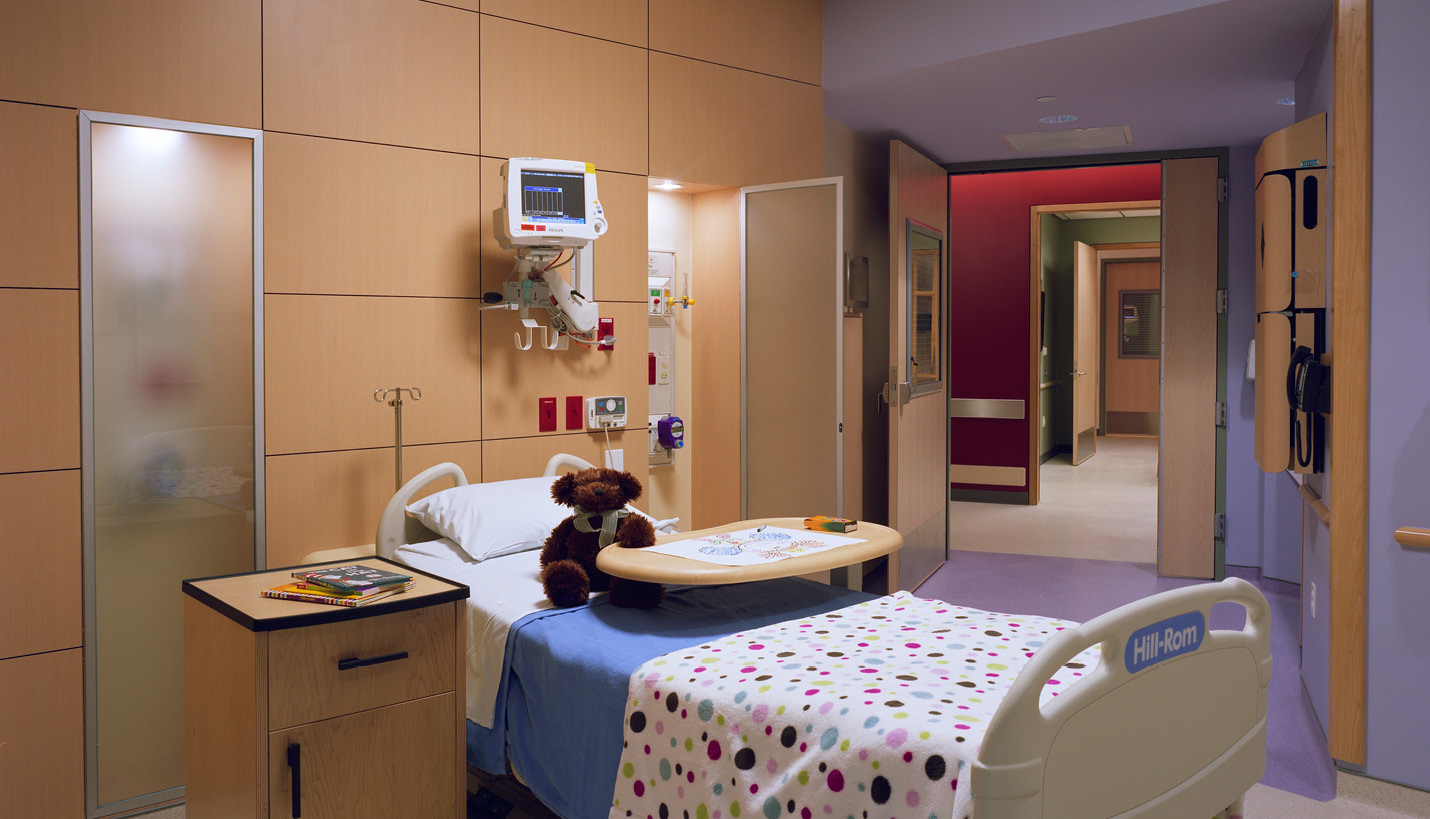 © Robert Canfield Photography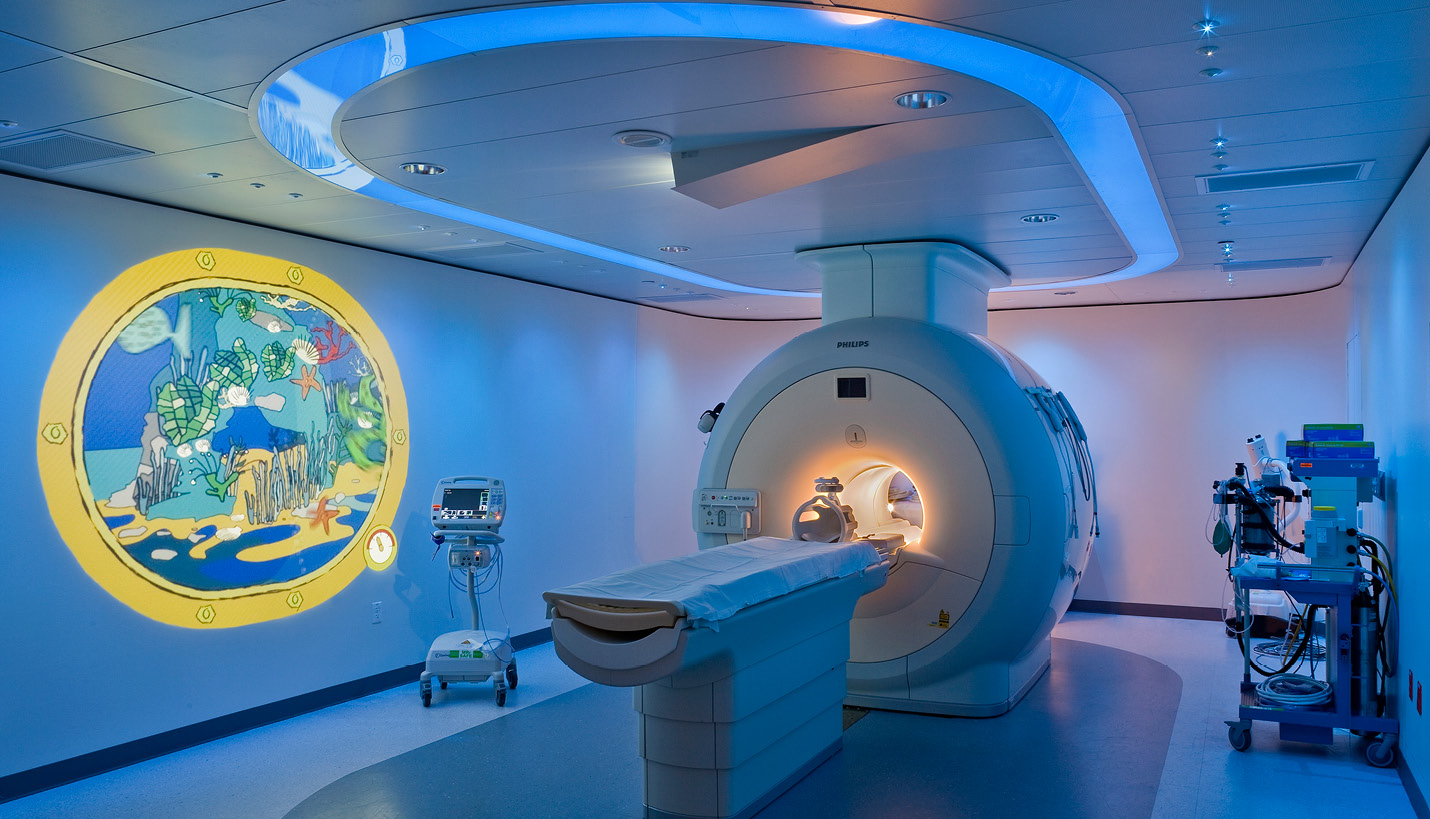 © Robert Canfield Photography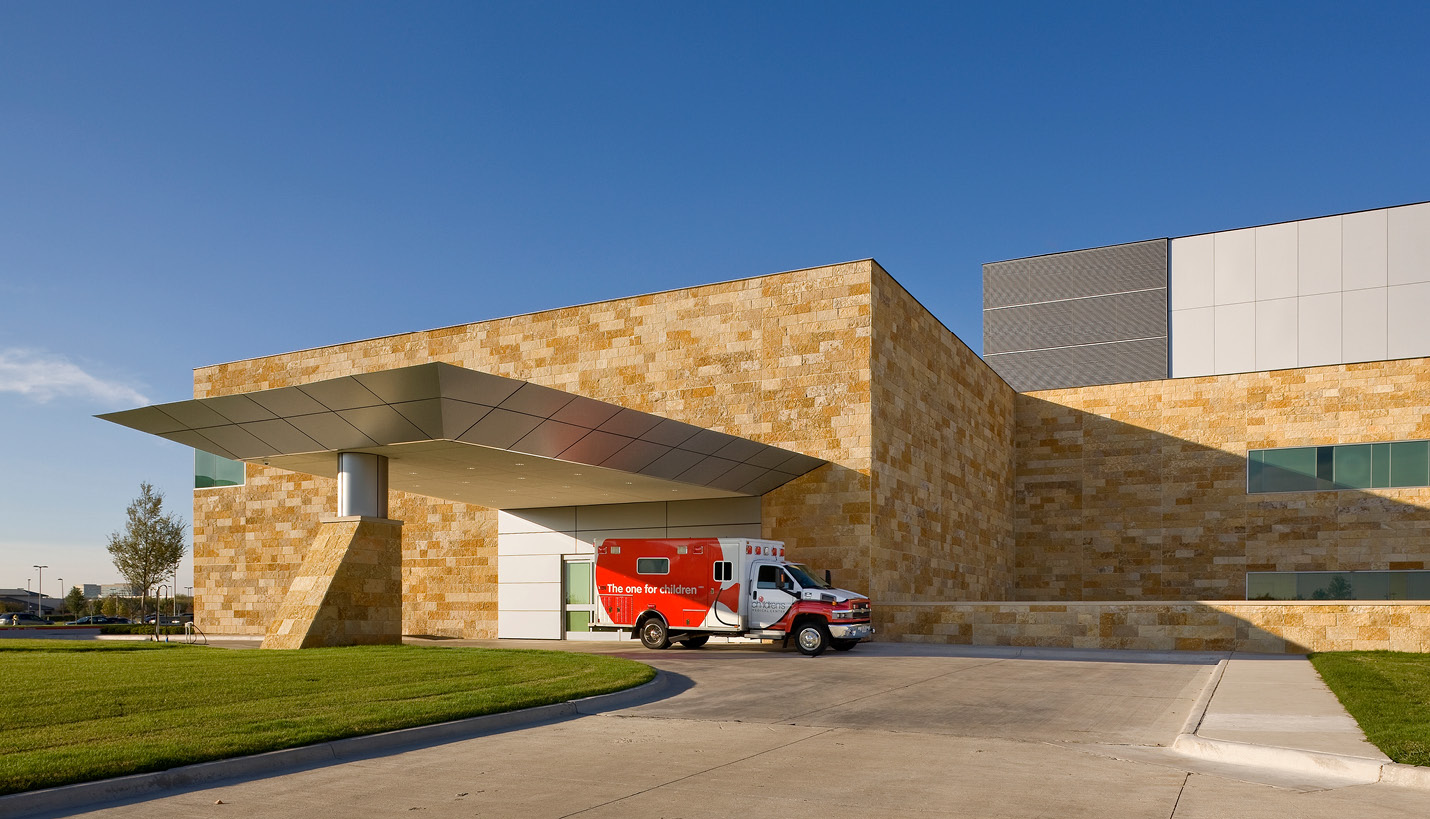 © Robert Canfield Photography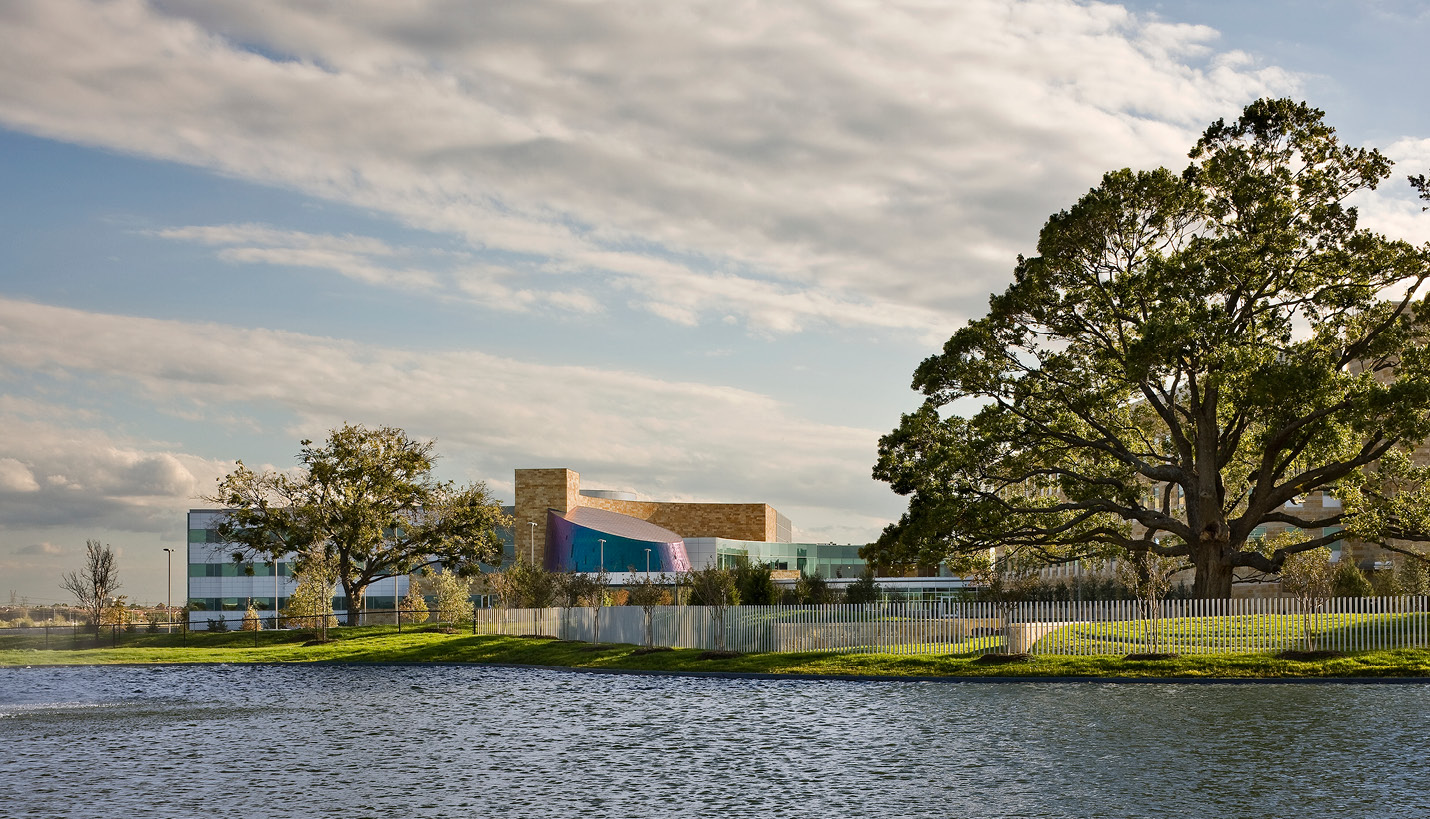 © Robert Canfield Photography
Children's Medical Center Legacy
Plano, TX
Project Description
Maximizing the healing power of nature to create a curative environment influenced by the latest thinking in patient-centered care provided the design basis for this 301,770-square-foot pediatric specialty hospital. From every public space to every patient room, the design team considered how patient care and safety could be improved through the use of nature, daylight and color, while positively affecting the experiences of patients, families and staff. The 81-acre site was master planned for the initial 72-bed facility with associated outpatient clinics and can expand to accommodate 240 beds with more than 500,000 square feet of clinic and office space. Site position and orientation were top priorities in providing unobstructed views of the natural water features and grasslands from every patient room.

Patient rooms have large windows and a residential character in their furnishings, cabinetry, and material palette. They are organized into patient, family, and caregiver zones to provide adequate space and minimize encroachment of space for clinical functions. Each has been designed to be acuity-adaptable, single occupancy, and same-handed for greater efficiency. An entry vestibule functions as the clinical care zone of the room. This keeps the clinical area convenient for the caregiver but it remains out of the patient's sight line.
The 100-year-old "Tree of Life" oak tree became the beacon for the design layout and anchors the center of an outdoor area used for story telling and patient therapy. Natural limestone ties the building to the land, reflecting a strong Texas vernacular while abundant glazing allows for a seamless integration between the indoors and outdoors. The arrangement of the nursing units also embraces the outside environment, which is not only therapeutic for the children and their families, but creates a positive work environment for the caregivers.
Engaging the entire family in the healing process led to the creation of several family zones both inside and out of the patient room. A family area is placed along the window wall in each room to maintain the connection to the out-of-doors and to offer in-room sleep accommodations. A family break room is located at the end of each patient room wing. A third family area is located off the elevator lobby, and resembles a great room in one's home, with areas designated by different furnishings—a children's play area, a more adult lounge and a technology docking area.
Using a master palette offered a way to differentiate each unique area while developing a commonality among them. The Page design team, which included Zimmer Gunsul Frasca (ZGF) as Associate Architect, has developed a high-tech/high-touch facility to meet the needs of children, families and caregivers alike.
Page also provided Interior Design services on this project.
Media
"Honorable Mention, Built: Children's Medical Center at Legacy." Modern Healthcare, September 2009.
"Children's Medical Center at Legacy." Healthcare Design, November 2010.
"Building for Baby Boom." Texas Construction, March 2008.
Awards
American Institute of Architects Academy of Architecture for Health (AIA AAH) Best Hospital Project. Built, more than $25 million (construction cost).
Modern Healthcare Design Award, Honorable Mention, Built.
Healthcare Design Magazine Citation of Merit
Construction Owners Association of America Silver Medal Architecture for Health Design Award
Publications + News
Related Services
People