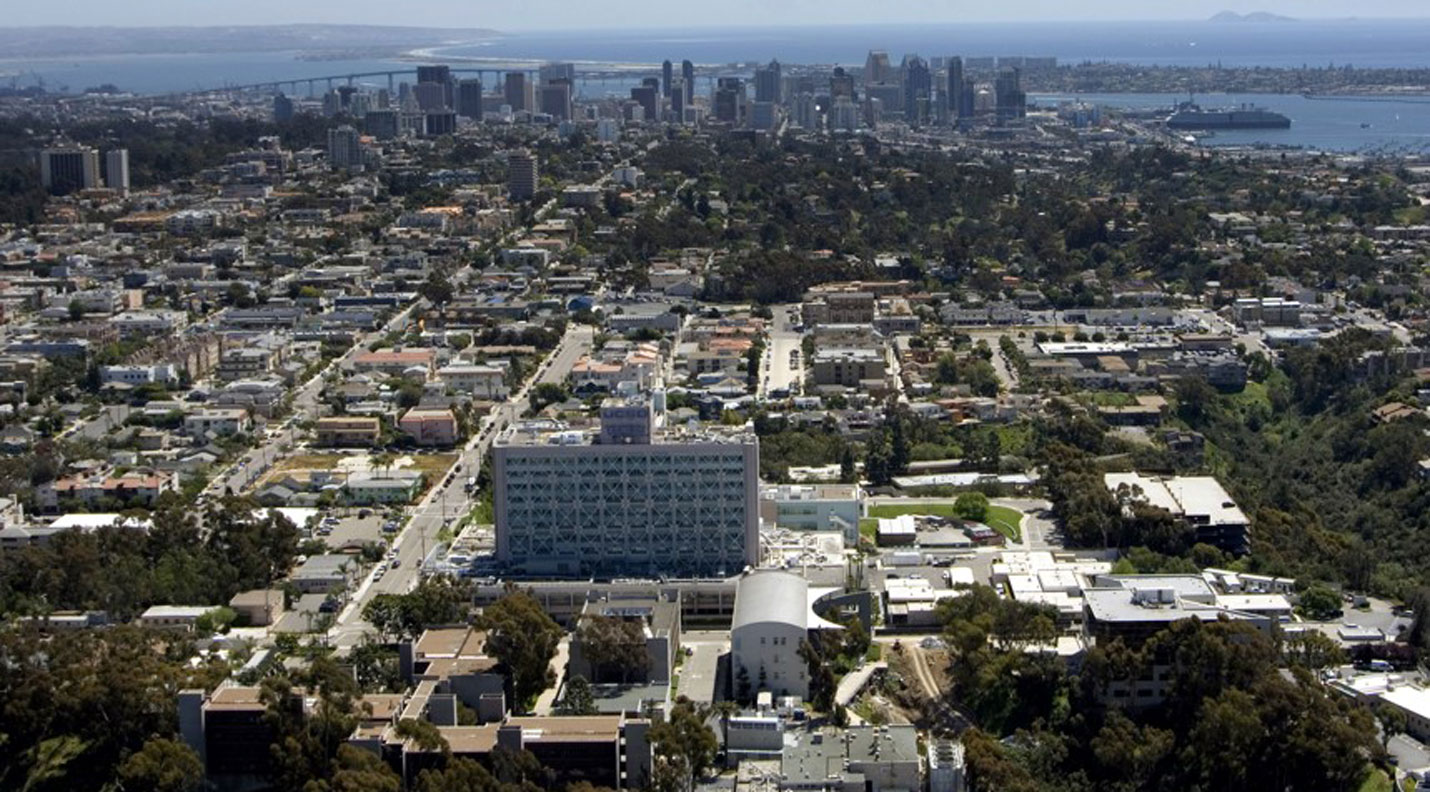 Image courtesy University of San Diego
Long Range Development Plan University of California-San Diego, Hillcrest
San Diego, CA
Project Description
The Long Range Development Plan (LRDP) takes on UC San Diego Hillcrest's highest aspirations as a top-rated academic health campus and life-long wellness destination by establishing a strategic framework to create a healthy sustainable campus environment with locally focused amenities that enhance community, prosperity and wellbeing. The site is located atop a mesa that overlooks San Diego as part of a 62-acre campus and leverages the beauty of the surrounding natural environment while maximizing the site's views of the city.
As the only academic medical center in the San Diego region, the campus serves a wide range of patients where research, patient care and education converge. The broader strategic vision provides a redevelopment framework for the entire campus through 2030 by integrating new revenue-generating mixed-use residential development and multi-modal circulation improvements as part of an emerging vibrant community. With a context-driven approach, the LRDP identifies new strategies for physically and socially integrating a complete hospital redevelopment with its neighborhood surroundings, and provides a new model for academic medical centers that integrate healthy communities and social well-being. The LRDP also proposes new physical planning principles that will align future campus development with smart growth and sustainability targets with state of the art healthcare and medical research facilities to evolve its robust academic medical ecosystem for teaching, research and patient care interaction.

Page helped facilitate community engagement meetings and defined UC San Diego's world-class health mission by overseeing and preparing the Long Range Development Plan update with SmithGroup. The rest of the project team includes environmental resources by TRC and Harris & Associates, MEP by tk1sc; landscape architecture by Spurlock Landscape Architects; commercial real estate by JLL; and civil engineering by Latitude 33.
Related Services
People