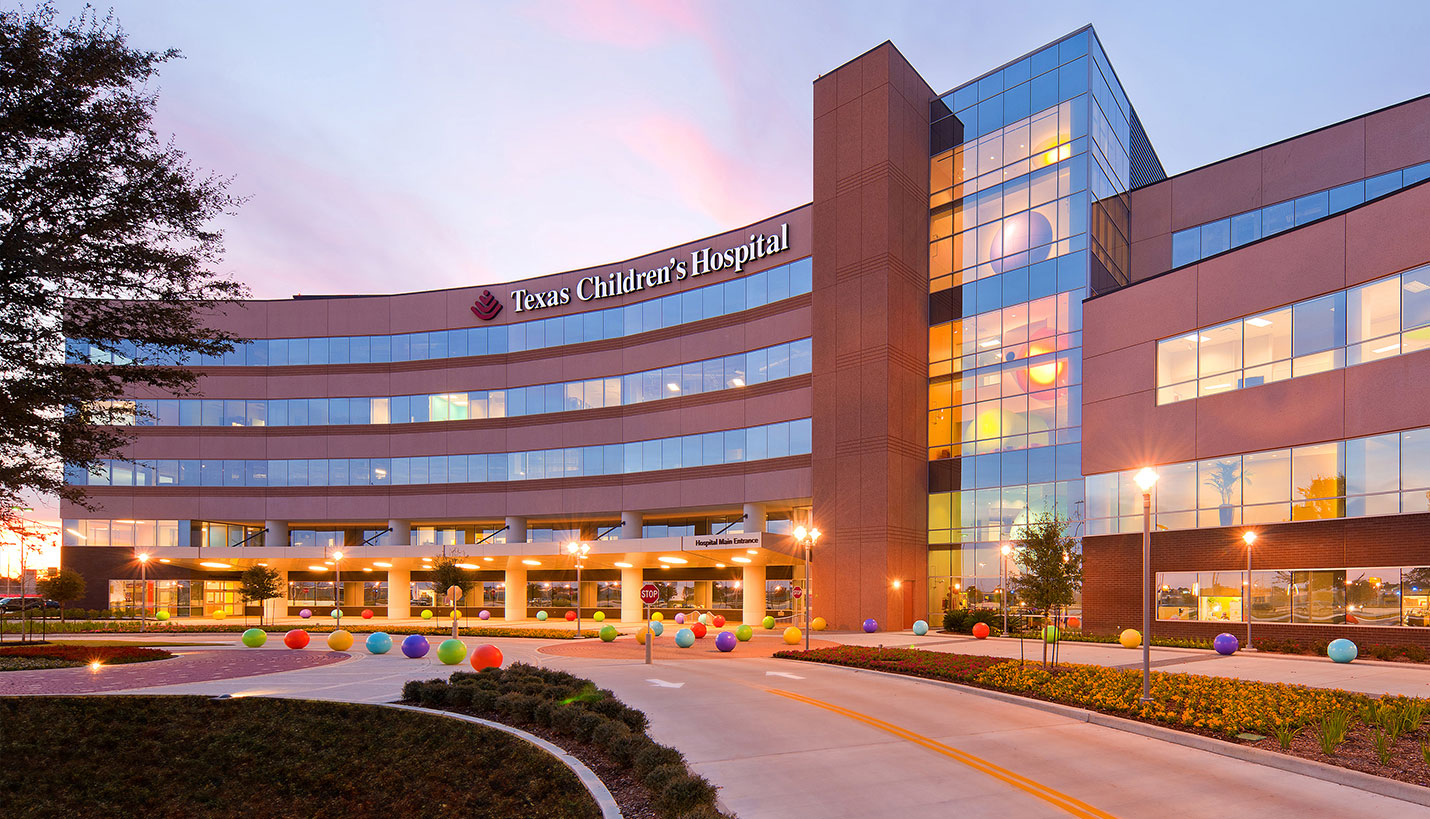 © G. Lyon Photography, Inc.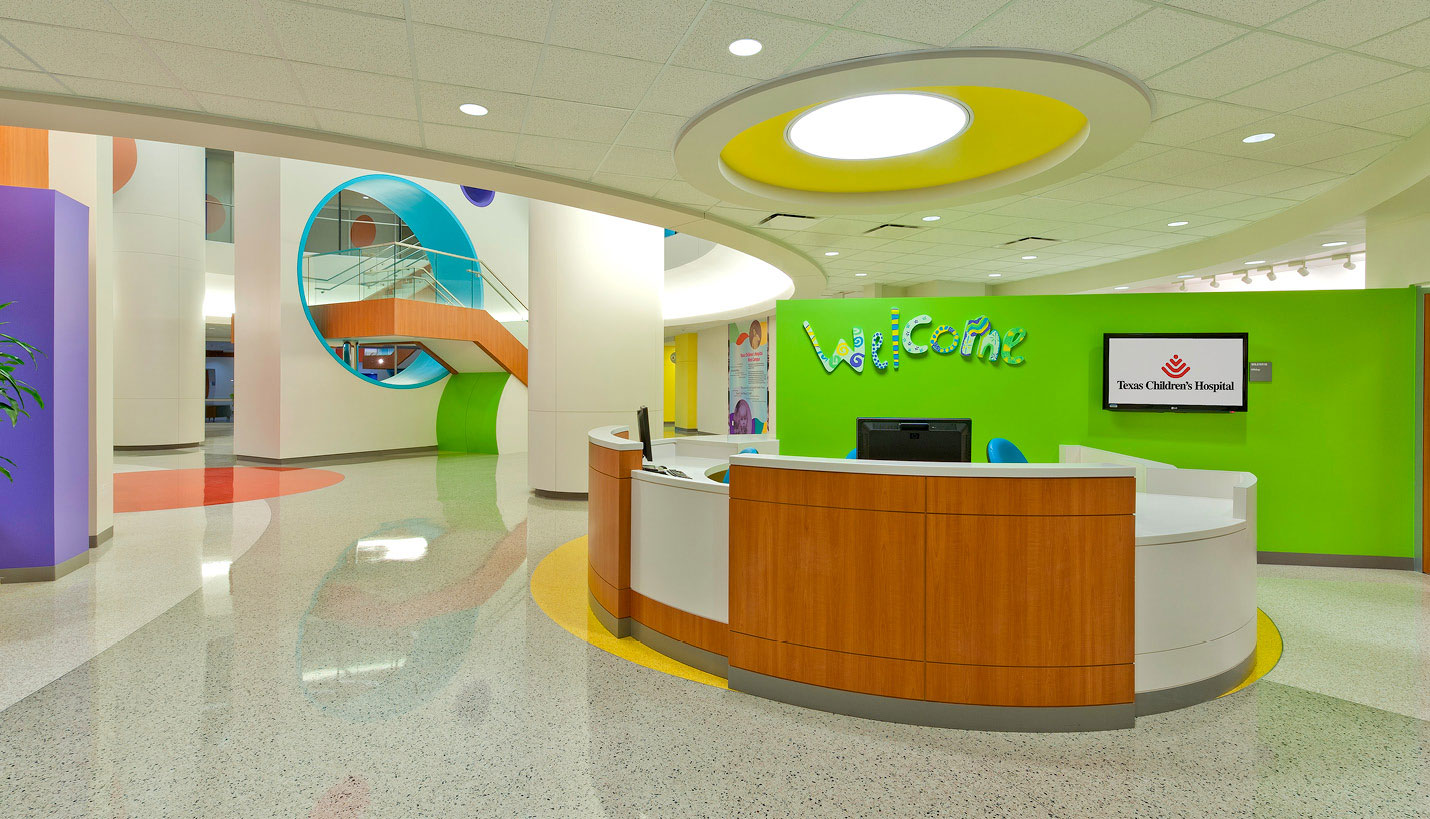 © G. Lyon Photography, Inc.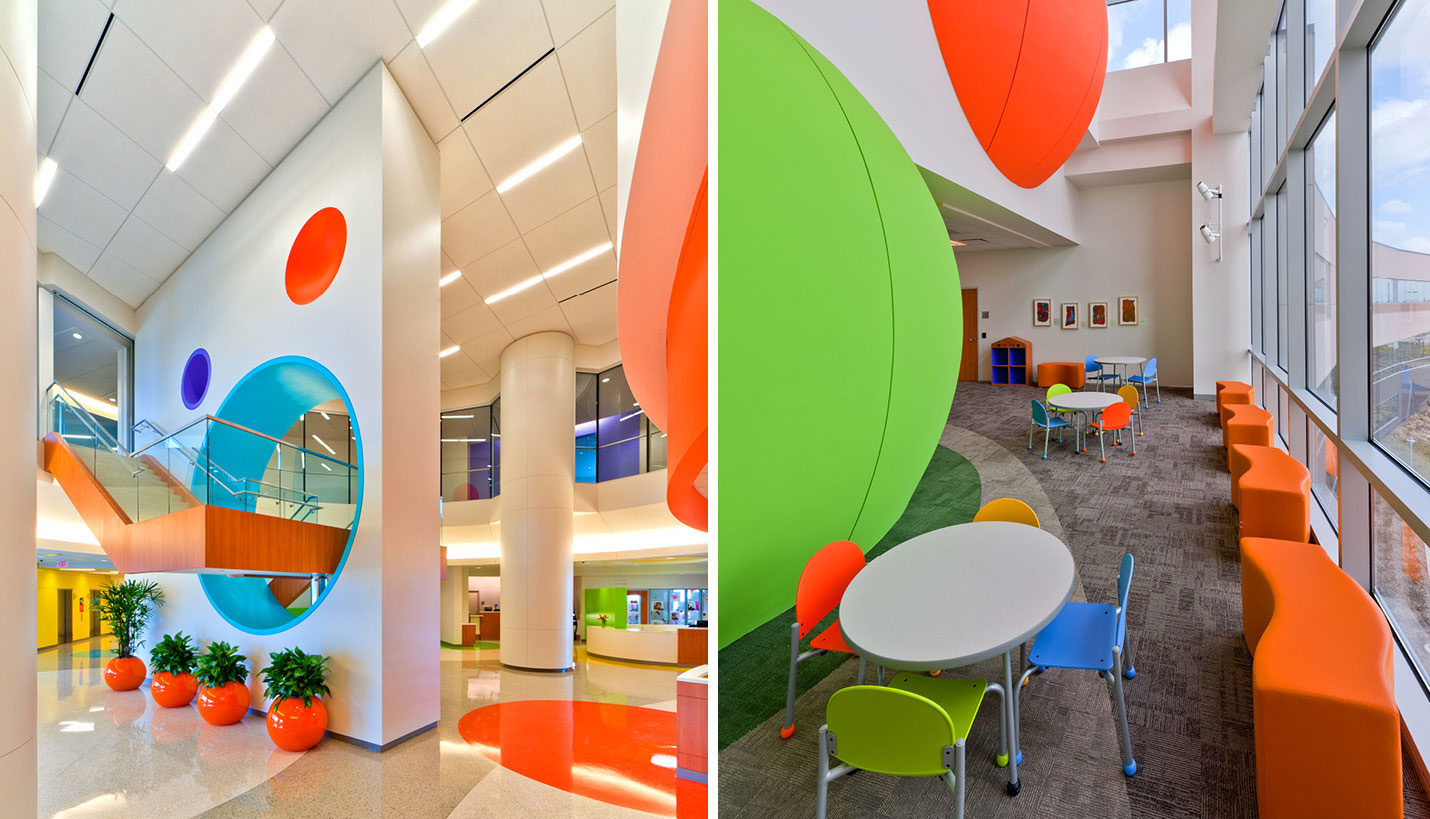 © G. Lyon Photography, Inc.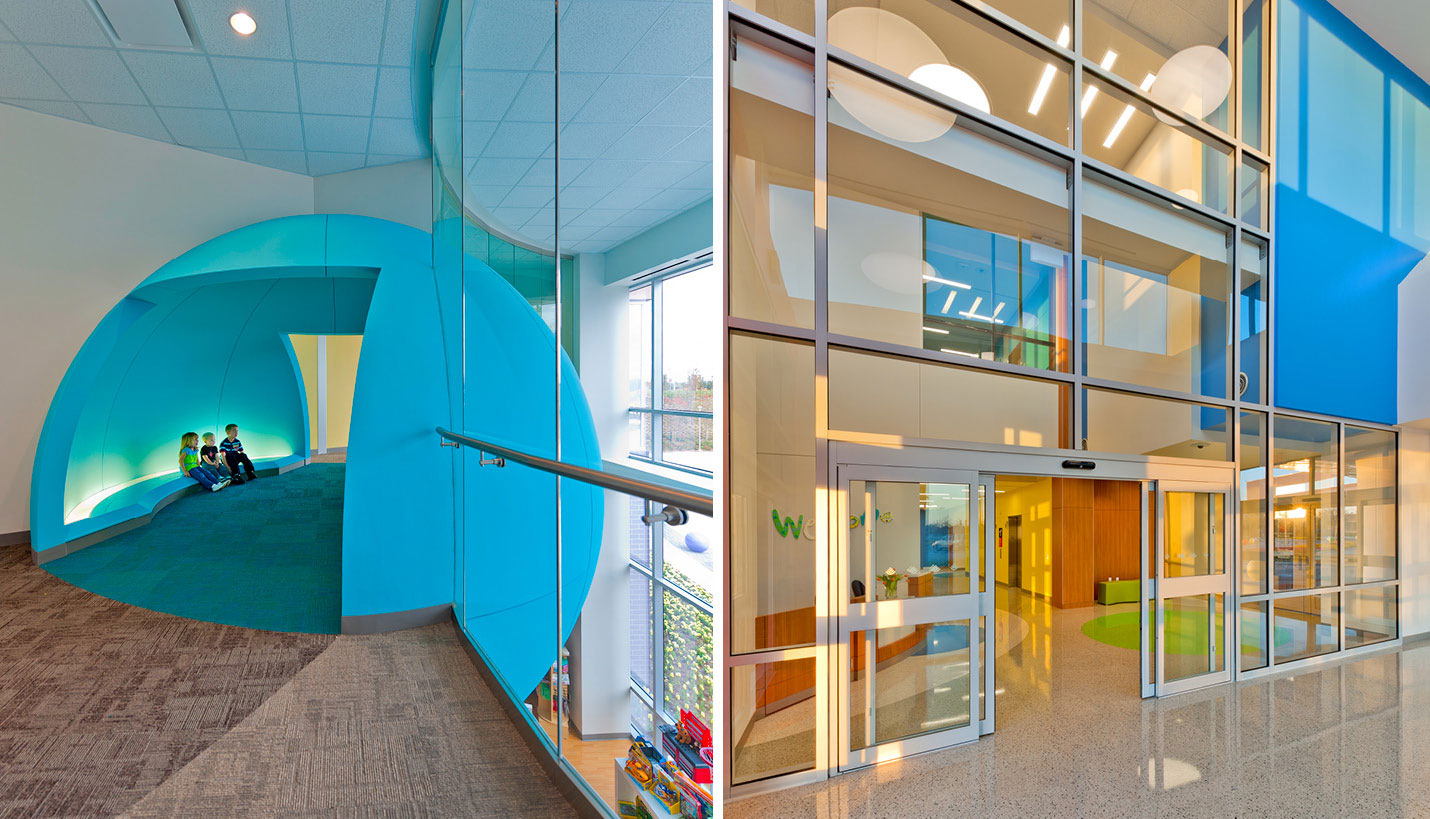 © G. Lyon Photography, Inc.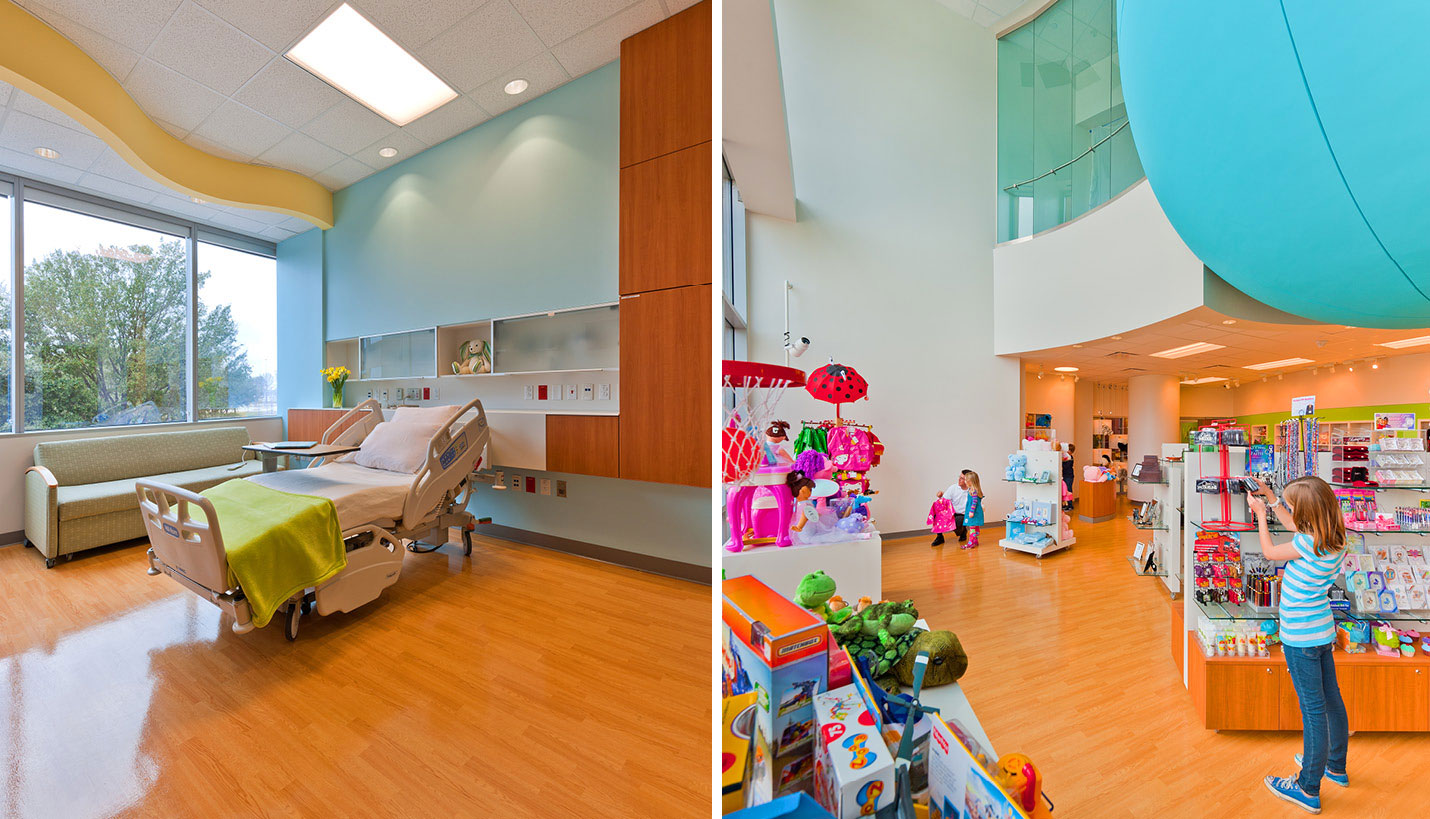 © G. Lyon Photography, Inc.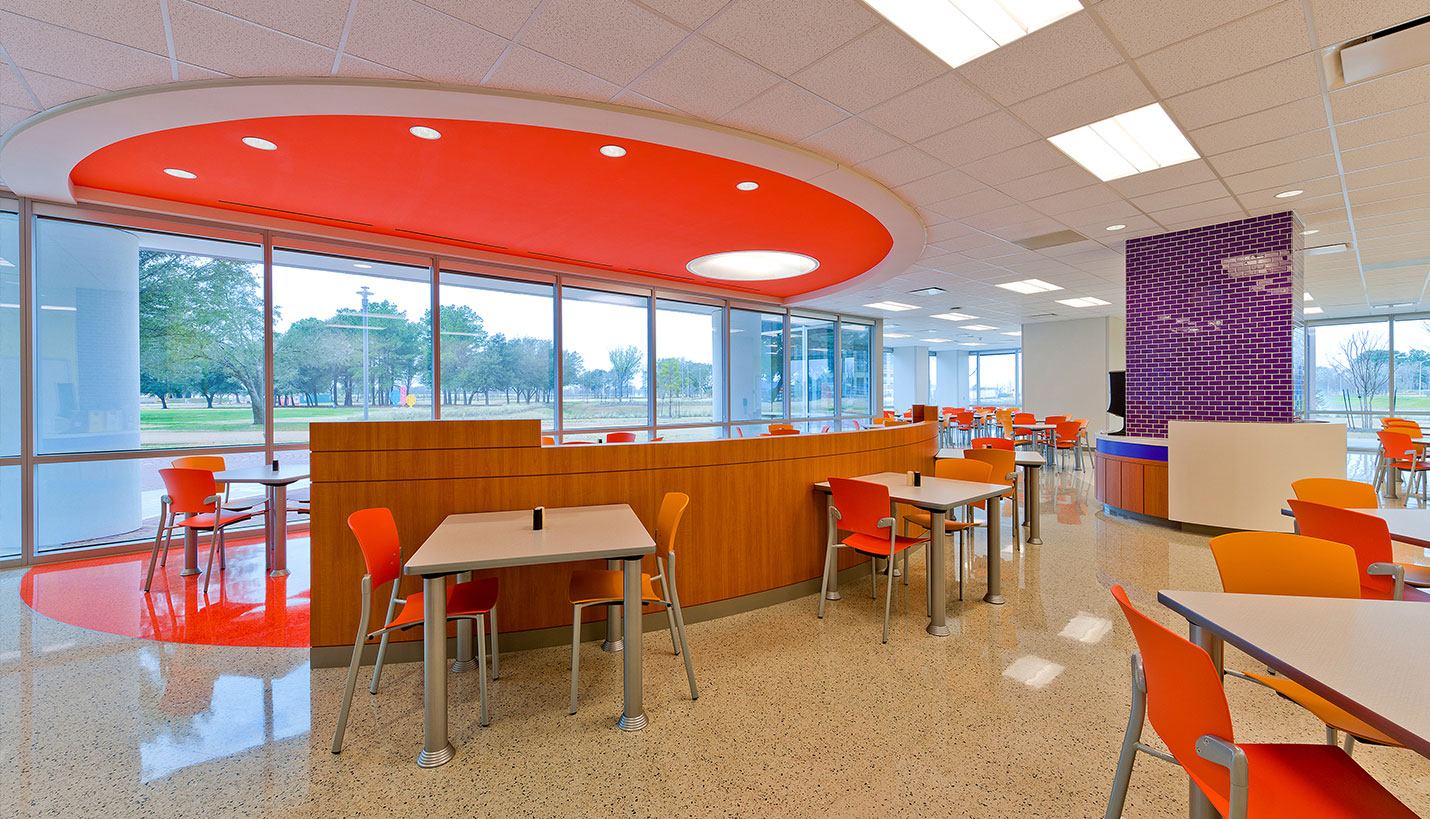 © G. Lyon Photography, Inc.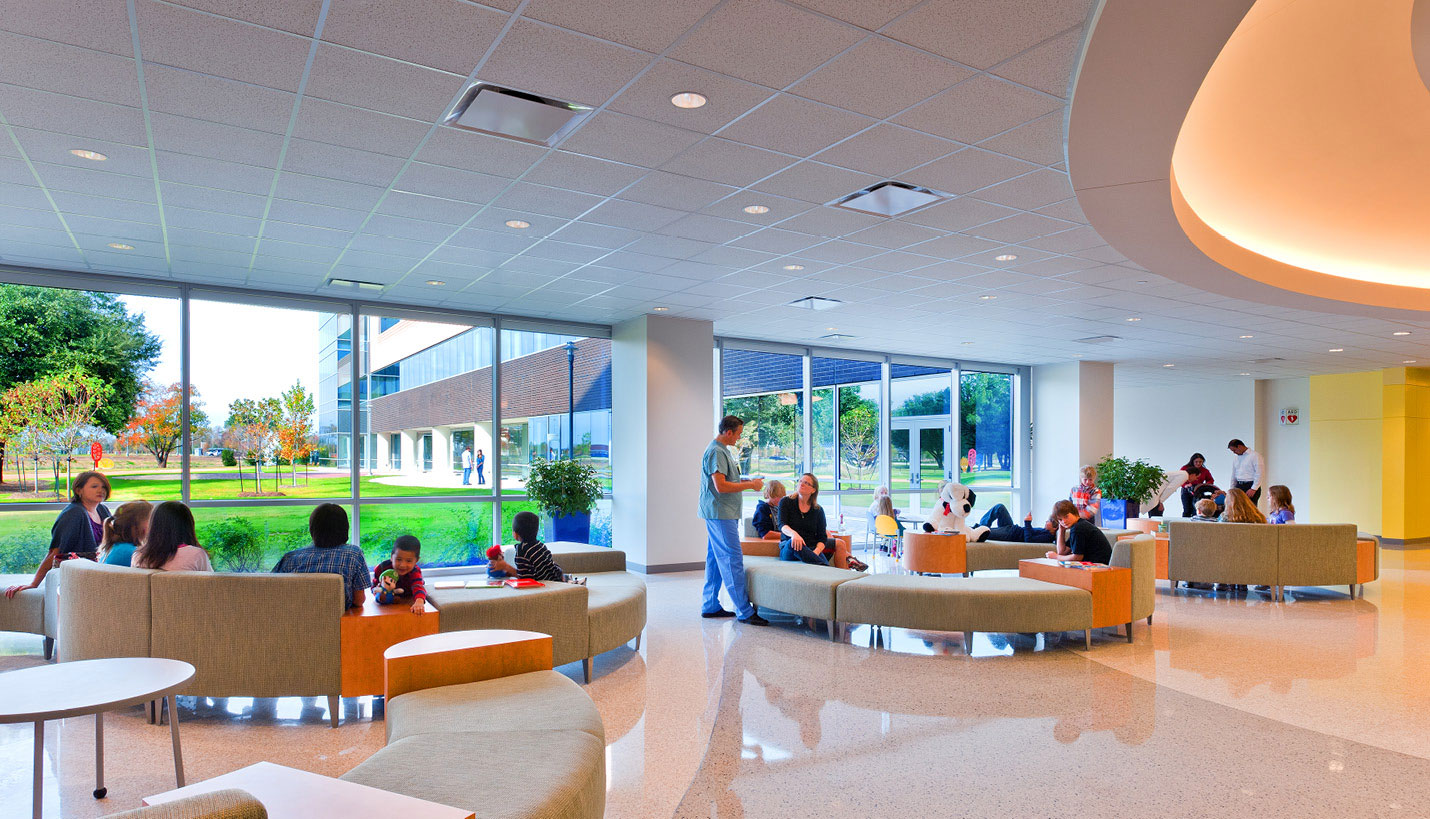 © G. Lyon Photography, Inc.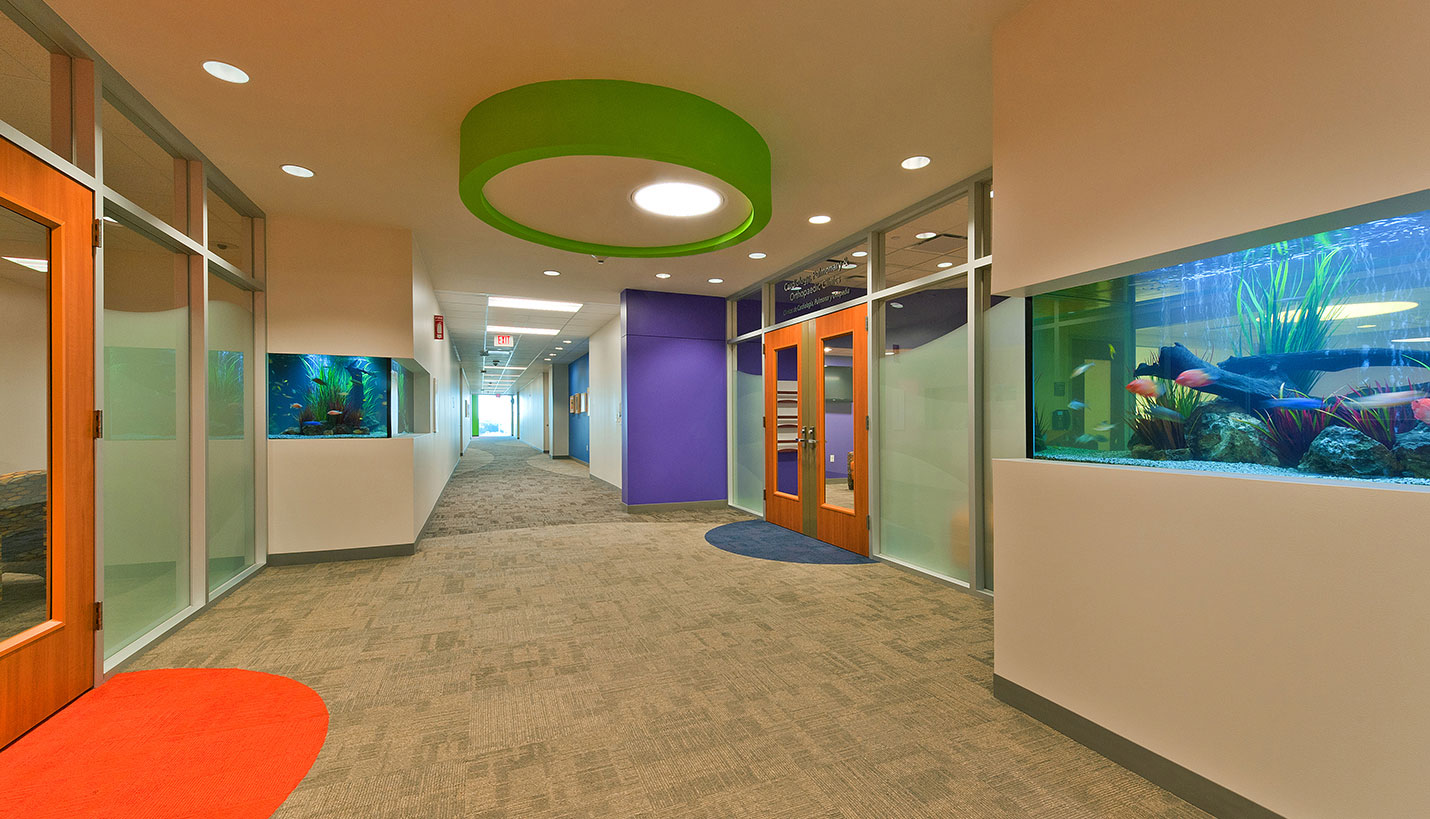 © G. Lyon Photography, Inc.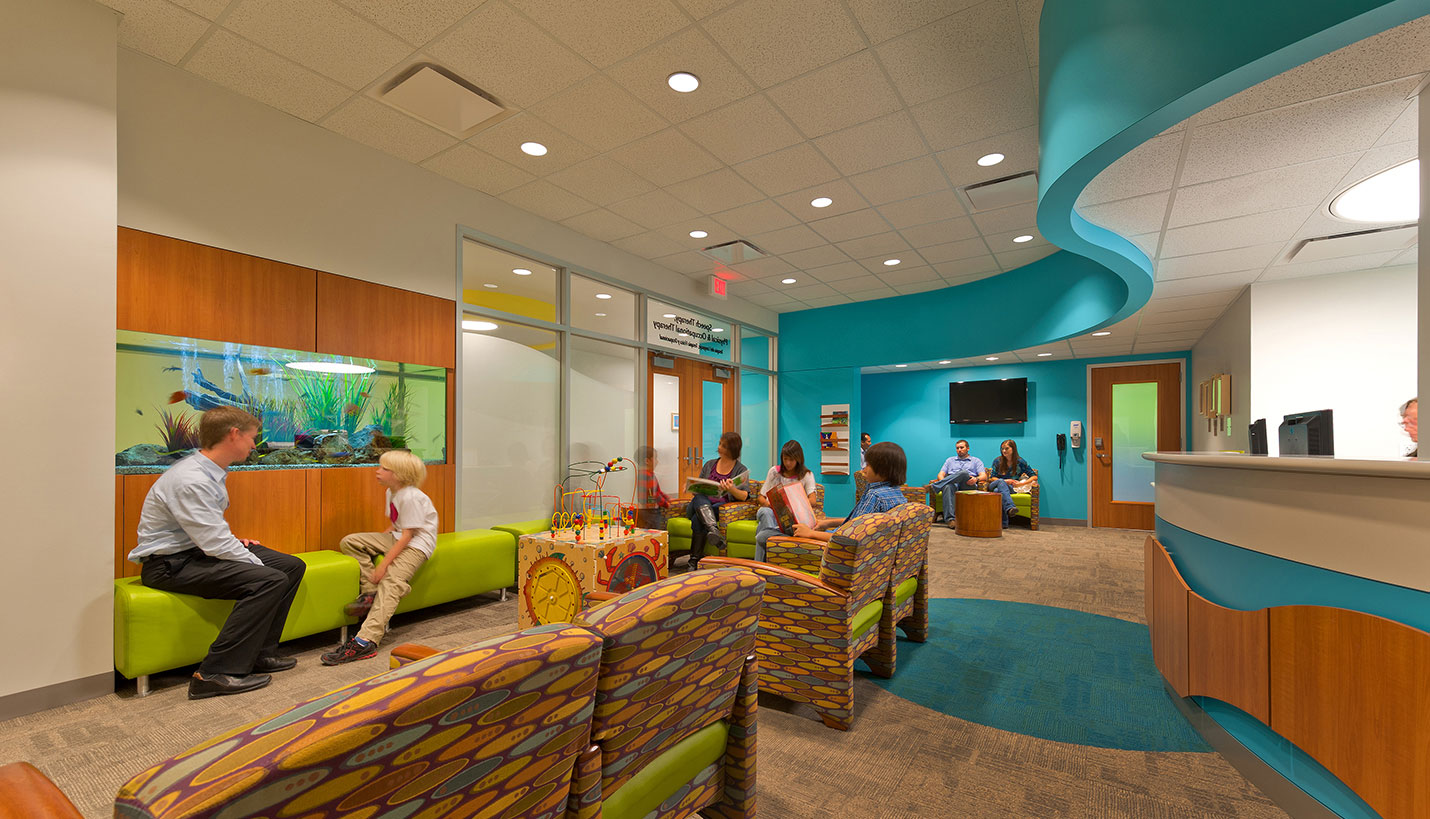 © G. Lyon Photography, Inc.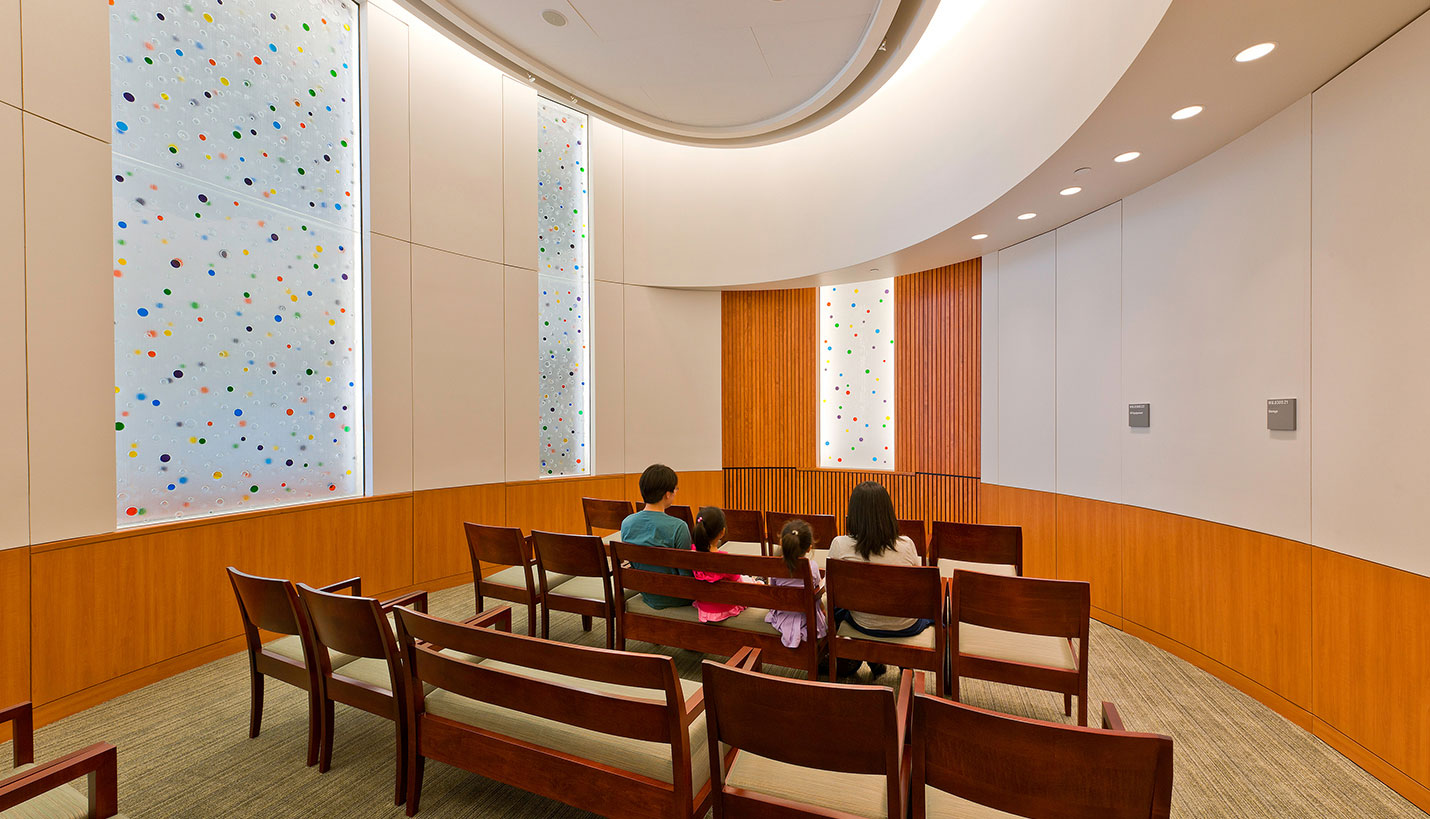 © G. Lyon Photography, Inc.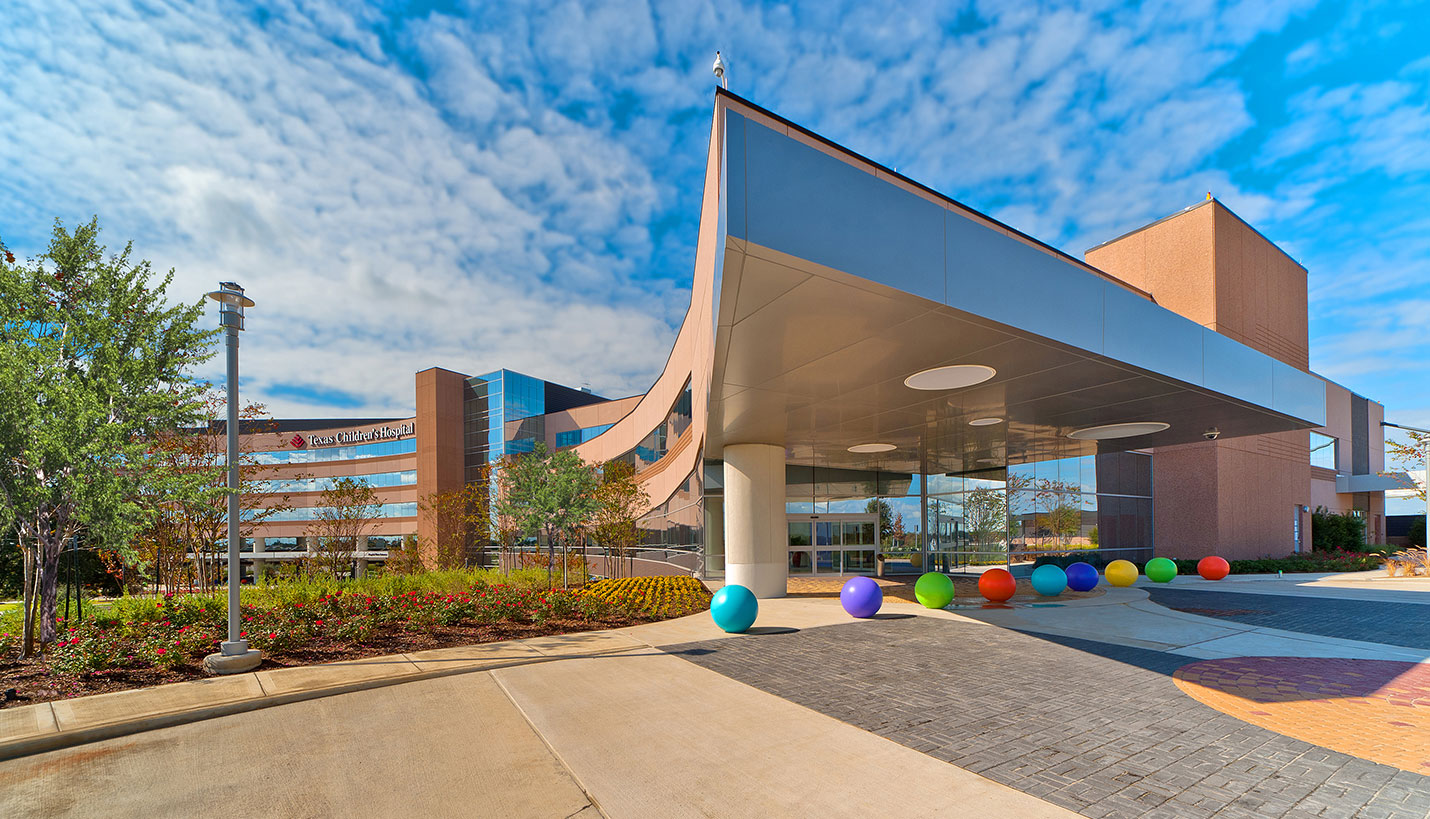 © G. Lyon Photography, Inc.
© G. Lyon Photography, Inc.
Texas Children's Hospital West Campus
Houston, TX
Project Description
Located on a beautifully landscaped 55-acre site, Texas Children's Hospital West Campus is the first community children's hospital to be built in the greater Houston area and is one of the largest suburban pediatric hospitals in the country. The 492,000-square-foot, five-story facility includes 48 inpatient beds (with space for an additional 48 beds), four operating rooms, a 14-bed pediatric emergency center, and a 220,000-square-foot outpatient clinic wing. The site was carefully master planned to accommodate long-term growth, including significant shelled space inside, and anticipated footprint locations for the next patient tower, medical office building, parking garage, and additional growth space. As a reflection of this long-term thinking, the central organizing element on this large site is a grand ellipse, carefully set on axis with the high traffic corner of the site to simplify wayfinding and visibility of the entrance.

The architectural vocabulary of the primary urban campus of Texas Children's Hospital was reinterpreted in this new suburban setting. The exterior harkens to the original 1950s hospital with its horizontal banded windows, yet the curved face, state-of-the-art glazing, and colorful spheres make the West Campus entirely unique and distinctive. The complex has three wings radiating from a central lobby. The front two wings are curved along the ellipse, forming "welcoming arms" to greet patients and family. The third wing, which contains the inpatient rooms, extends into the quiet corner of the site, with views of the trees, pond and fountains, carefully isolated from the parking lots and traffic noise.
Emblematic colors were chosen to be playful without being juvenile, in order to create a welcoming and comfortable environment for the full range of patients served by the hospital, from teens to infants and toddlers. Each wing is marked by a base color at entrances and interior portals for orientation, while each floor deploys a secondary color visible in elevator lobbies and common areas. A third color highlights nodes of interaction in each space. Active spaces in lobbies and outpatient wings receive vibrant colors, while softer palettes in the inpatient wing create a calming environment. The geometry used throughout the project in floor and ceiling elements mark focus points that organize space and aid in way finding. In the glass entry tower, large spheres float like balloons and house functions, such as the demonstration operating room, while another connects the Emergency Center to the central space.
Sustainable design strategies include an integrated design process, reflective roof, connections to the natural world, rainwater for irrigation, energy efficiency, systems commissioning, regional materials, design for flexibility and durability, indoor air quality, low emitting materials, daylight and views and paperless construction practices. Nearly half of the existing trees on site remained undisturbed, despite building over 500,000 square feet of buildings and 1,000 surface parking spaces. Near the main entrance to the hospital, the planners were able to save two large oaks, one with a 40" diameter trunk, which have become visible symbols of all the sustainable and responsible site development steps taken. Large detention areas have been transformed into ponds with beautiful fountains that delight many visitors.
The design process included two mock-up phases. The first was a full-size "cardboard mock-up" where users were encouraged to use the room, walk through various scenarios and adjust all items to their optimal location. Later, during construction, a finished mock-up was built to confirm not only the locations of the every item, but also the materials, finishes and colors. Page used an inclusive integrated design process that included patients and families, community members, hospital representatives, architects and engineers, the general contractor and major subcontractors. The early and well-orchestrated interaction of all of these parties contributed significantly to the success of the project, which opened on time and on budget.
Designed and constructed concurrently, Texas Children's Hospital West Campus and the adjacent Methodist West Houston Hospital serve as anchors for the new medical complex known as the "Texas Medical Center - West Campus." Combined, the two Page-designed facilities will ultimately provide 1.2 million square feet of new medical space for this large and growing community.

Media
"Art That Works." Health Facilities Management, October 2012.
"Texas Children's Hospital West Campus." Healthcare Design Architectural Showcase, September 2011, p. 62.
Awards
Houston Business Journal Landmark Awards - Healthcare
Houston AIA Interior Design – Juried Exhibition
Publications + News
Related Services
People